They say that your wedding is the biggest day of your life. It's a whirlwind of romance, planning, flowers, and drama, so of course it's the perfect locale for love stories of all kinds.
Weddings are common stuff in the world of romance novels, whether it's the story of a marriage of convenience, warring bridesmaids, or planners whose emotions get in the way. Whatever you're into, we have eight romance novels featuring weddings for you to check out.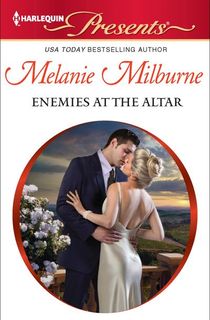 Enemies at the Altar
The last time Andreas Ferrante saw Sienna Baker, she was trying to seduce him. It didn't work. He rejected her and Sienna's humiliation burned for many years as a result. Now, Andreas discovers that, in order to secure his inheritance, he must be married. It makes sense to ask Sienna to be his bride, even if they didn't end things on great terms.
They'd be lucky to last the ceremony without killing each other, but there's a passion between them that goes well beyond hatred or revenge. They do say that there's a fine line between love and hate. What will the end result be on Andreas and Sienna's wedding night?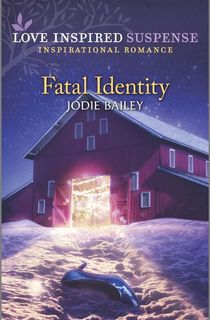 Fatal Identity
Deputy U.S. Marshal Dana Santiago hopes that she'll get some much-earned peace and quiet at her partner's idyllic Christmas wedding in the mountains. Things, however, take a darker turn when she is almost kidnapped. Only the quick actions of Alex "Rich" Richardson save her.
Now Dana and Rich must work together to figure out why she was targeted, what these kidnappers really want, and how it ties to her family's long-dormant past. Can Dana trust anyone, including this handsome man who seems so eager to stay by her side through it all?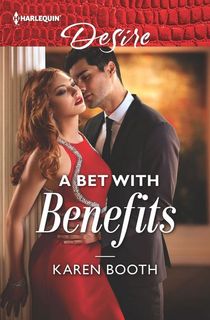 A Bet with Benefits
Mindy Eden has never been able to resist her handsome ex, Sam Blackwell. They've been in an on-again, off-again affair for far too long and it's left her with nothing but regrets. But now, she's done with him. She's immune to his charms.
But then her sisters make a bet that she can't attend a wedding as her gorgeous ex's plus-one without falling for him all over again. She doesn't want to lose this wager. Besides, Mindy is totally 100% over Sam, right? One week in each other's company won't change that, surely...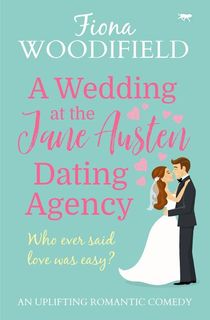 A Wedding at the Jane Austen Dating Agency
Sophie Johnson appears to be living the perfect life as the managing director of The Jane Austen Dating Agency. She also seems to have the perfect relationship with the irresistible Darcy Drummond. But their romance is actually having troubles, with Darcy struggling to live up to everyone's expectations. His mother is constantly trying to stir up trouble and Sophie's agency is having problems attracting eligible bachelors.
On top on that, she has a Regency ball to organize and the gorgeous Henry Baxter is proving to be an unnecessary distraction. Can she save the day, save her relationship, and earn a happily-ever-after worthy of Ms. Austen herself?
The Stand-Up Groomsman
Vivian Liao's roommate gets engaged to her favorite actor's co-star, which forces her face-to-face with Melvin Lee. The actor and stand-up is talented, hot, and easily charms everyone he meets. Just not Vivian. She thinks Mel is a sell-out, while he thinks Viv is a boring corporate drone wasting her talents by working in an office. The only thing uniting them is their goal for their friends' big day to go off without a hitch.
So, they must collaborate on best man and bridesmaid duties, from cakes to costumes to bachelor/ette parties. As the big day approaches, Mel and Viv wonder if their first impressions about one another are all wrong. Maybe they could have their own happily-ever-after one day...
Do You Take This Man
Divorce attorney RJ has fallen into an interesting side career as a wedding officiant after a ceremony she led went wildly viral. Now, she's a sought-after figure for everyone's big day, which makes a change from dealing with the end of marriages, as she's used to.
The only problem is now she's working with Lear, a former professional football player turned wedding planner. He long gave up on love after his girlfriend broke his heart, but he's great at sorting out everybody else's happily-ever-after. RJ, however, seems immune to his charms. They have incredible chemistry but can't give into it lest they spoil everything. Will they earn their own big romantic ending, or is that just for their clients?
The Bollywood Bride
Ria Parkar is Bollywood's favorite Ice Princess, but after her dark past comes back to haunt her, she's sent home to Chicago until things calm down. Attending her cousin's wedding offers a moment of peace from the impending media storm, but it also puts her face-to-face with Vikram Jathar, her former childhood friend and first love.
After she made a heart-breaking decision, Vikram has wanted nothing to do with her, but their bond is still there beneath his anger. Ria still adores him but she can't let Vikram know why she had to leave him. With the press hot on her trail, her past seems doomed to be exposed, and Ria can't face losing Vikram all over again. Is a second chance possible?