Emily Henry exploded onto the romance scene with her bestselling debut, Beach Read. Since then, all of her novels have become bestsellers and inspired many a TikTok devotee. Book Lovers, which published in 2022, is one of her best.
The story revolves around a workaholic literary agent and the brooding editor who butt heads and find a connection while vacationing in small-town North Carolina. It's a great grumpy/sunshine story, one with lots of chemistry and warmth. If you're in the mood for books similar to Book Lovers, we have eight to recommend.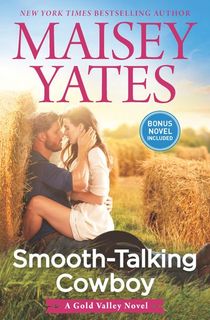 Smooth-Talking Cowboy
Olivia Logan wants her ex back, and she's got a plan to hook him once and forever. What she needs to do is show him what he's missing, which requires a man willing to play along and make her ex jealous. With his laid-back, cowboy charm, Luke Hollister is an unlikely hero. He wants her help convincing her father to sell him land, so going along with her romantic entanglements seems like an easy way to get what he wants. It's all fake, after all. Olivia is off-limits. But the more time they spend together, becoming the "golden couple" of their tight-knit town, the more they both wonder if going through with her plan is what they really want.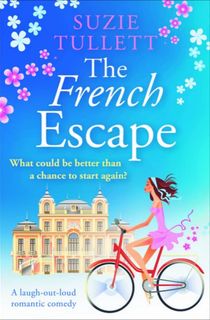 The French Escape
Brenda is fed up with her daughter Flick living like a hermit, so she decides to drag the reluctant loner to France for a dream vacation in a stunning chateau. It seems ideal, but once they arrive, they discover that their idyllic new home is all but abandoned and crumbling to the ground. Flick is ready to run back home, but then she bumps into her new handsome and mysterious neighbor, Nate. Nate loves his life, living in the cottage on the grounds of the abandoned chateau, but that is about to be put in jeopardy with these new arrivals. Brenda thinks this is ideal for Flick, but the path to romance is easier said than done, especially when there are some skeletons in the closet of this chateau.
Love on the Brain
Ali Hazelwood became a BookTok phenomenon with The Love Hypothesis, but she's also got many other STEM-themed contemporary romances to keep you on your toes. In Love on the Brain, two warring scientists team up and the sparks fly! Bee Königswasser is purple-haired, ultra-smart, and determined to fulfil her dreams in the tough world of neuro-engineering. Sadly, her latest project requires her to team up with Levi Ward, a fellow grad student who became her unofficial arch-nemesis many years before.
They're used to butting heads, but as Bee comes up against sexist staff, Levi slowly changes into a welcome ally ... and maybe something else. But when it comes time to actually make a move and put her heart on the line, making the decision to follow love is far tougher than expected.
My Killer Vacation
Taylor is an elementary school teacher, which means she's used to high-energy situations and exhausting toddlers. A vacation in Cape Cod with her brother is supposed to be a respite from this madness, right up until they discover a corpse in their rental house. Now, a brash bounty hunter named Myles has arrived to catch the killer, and Taylor's convinced she can help him find the culprit. Sparks fly, but there's murder just around the corner…
The Bodyguard
Hannah Brooks is an Executive Protection Agent (aka "bodyguard"), one who could kill you with a ballpoint pen if the occasion called for it. Her newest client is Jack Stapleton, a superstar actor who has been out of the public eye for years following a family tragedy. He's got a stalker he needs help to evade, which is Hannah's job. When Jack's mom gets sick, he comes home to the family's Texas ranch to help out. He wants them to be safe from his stalker, so he tells everyone that Hannah is his girlfriend. Now, she must cozy up to the gorgeous movie idol, protect him from a crazed fan, and try not to lose her heart in the process.
When in Rome
Rae Rose is a pop idol, but the woman behind the glitzy persona, Amelia, is burned out. Inspired by her love of Audrey Hepburn in Roman Holiday, she drives off in the middle of the night for a break in Rome—that is, Rome, Kentucky. Pie-shop owner Noah Walker has no time for celebrity problems, even when the one-and-only Rae Rose ends up on his front lawn in her broken-down car. Now she's staying in his spare room and helping out at his shop, much to the curiosity of his extremely nosey neighbors. It's not Audrey Hepburn's Rome, but perhaps this small town and its grumpy, caring baker will help her find the peace she's sorely missing.
The Stand-Up Groomsman
Vivian Liao is delighted when her roommate gets engaged, because it means she'll get to meet her new fiancé's co-star, her favorite actor. It's just a shame that, when she's finally introduced to the gorgeous Melvin Lee, he deems her to be a snob and a sellout who gave up her artistic dreams to be a banker. Still, they're stuck together until their best friends marry, and they have to ensure that the big day goes off without a hitch.
As they work together on making their friends' dreams come true, Melvin wonders if he misjudged Vivian, while she allows him to work that movie-star charm in her favor. Perhaps more than one couple will get a happy ending.
The Neighbor Favor
Lily Greene dreams of becoming an editor of children's books but has been stuck in the nonfiction division for years, struggling to get a promotion and feeling inadequate compared to the rest of her high-achieving family. Her only means of escapism is the correspondence she has with her favorite fantasy author, but then even he ghosts her.
Months later, Lily gets a new neighbor in the form of Nick Brown. He's gorgeous, sweet, but cagey. He's also her favorite author and former pen pal. How could things get any more complicated? Well, Lily needs a date for her sister's wedding, and Nick agrees to set her up with someone. On top of that, their months of bubbling chemistry is threatening to explode in a very messy way!