There are days when nothing quite hits the spot like a good old-fashioned romantic comedy. We want the laughs, the banter, the wacky situations, and the happily-ever-after.
If what you crave is fluff and jokes and a slew of delightful nonsense, then we've got eight impeccable rom-com novels guaranteed to delight any eager reader.
Related: The Best 2000s Romantic Comedies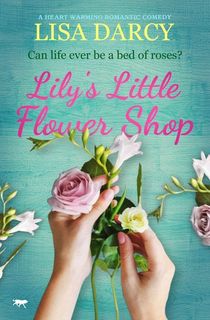 Lily's Little Flower Shop
When Lily misses out on a well-deserved promotion the day her boyfriend is offered a job overseas, she faces a choice: pack up everything and move away to live a new life in a different country, or stay put, quit her job, and finally fulfill her childhood dream of opening a flower shop.
She chooses the latter, setting up business in a small town off the coast of New South Wales with a tight-knit community who aren't wild on strangers. There are financial struggles, cynical friends, homesickness, and floral arrangements to deal with, and then, of course, romance. Lily's shop brings her a level of peace she never knew was possible before, but running a business takes more than dreams.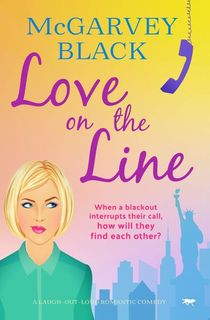 Love on the Line
Callie Swan has had more than her fair share of iffy relationships on her route to finding "the one." After one more messy romance crumbles, she decides to write a guide for finding one's soulmate.
On Valentine's Day, while conducting an opinion poll, the call connects her to Patrick Walsh, and the pair soon spend three hours talking to one another. But just before they can exchange names and make plans to meet, the call cuts out as a massive power outage blacks out Manhattan.
The only way she can find her potential dream man is to put together the information from their conversation and see if she can figure out his location. After all, if they're really meant to be together then the universe will make it happen, right? Of course, the universe is seldom so understanding.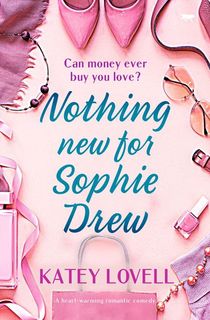 Nothing New for Sophie Drew
At the age of 30, Sophie Drew's life hasn't quite turned out as she hoped it would. She's single, stuck in a dead-end job, and in dire financial straits. The bank's knocking at her door demanding payment. In desperate need of monetary control, Sophie is forced to cut up the credit cards and rein in her spending habits.
The newly thrifty Sophie then meets Max, an attractive charity worker who seems perfect for her. But all of her friends think she should get back with her ex-boyfriend Darius, who's just returned to the area. Will Sophie fall back into her old ways, or can she find the confidence to make real change?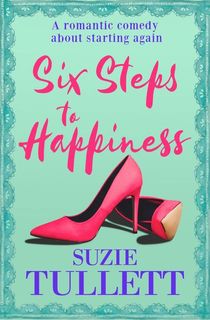 Six Steps to Happiness
When Ronnie's husband, Nick, leaves her on their 25th wedding anniversary for their next-door neighbor, Gaye, her life quickly starts to fall apart. To make things worse, the new lovebirds are still in the house next to hers and they won't budge, despite her best efforts to get them permanently out of her life.
While her daughter and mother-in-law offer ideas to help her move on with her life and be happy as a single woman, Ronnie becomes ever-more devious in her schemes to get Nick and Gaye off the street for good. The route to happiness is a bumpy one, especially when you've got revenge on your mind.
The Bookshop on the Corner
Librarian Nina Redmond loves nothing more than pairing an eager reader with their perfect book, but now she's out of a job and in search of a life away from the city. Determined to make a new life for herself, Nina moves to a sleepy village in the middle of Scotland and decides to start her own bookmobile.
Her plan is to travel from street to street, changing lives one book at a time and introducing even the most cynical literary novices to the magic of storytelling. Maybe, along the way, Nina will find her own happy ending.
The Bookish Life of Nina Hill
Nina Hill is very content with her quiet life, working in a bookshop, competing in trivia contests with her friends, and spending her nights at home with her cat, Phil. It's the perfect existence for a bookworm with introvert tendencies.
What she doesn't expect is to discover that the father she didn't know existed has suddenly died and left behind a large family who are all ever-so-excited to meet Nina. It's a shy nerd's nightmare, but isn't it time she got out of her shell and met her ready-made brand-new family? And how about Tom, her trivia nemesis who is suddenly very cute and very interested in her? Surely, it's all a disaster waiting to happen?
Italy Ever After
TV journalist Lou is struggling in the aftermath of a very messy divorce from Phil, the former love of her life and the father to her young daughter Edie. Once a fun-loving and confident woman, she feels drained and lifeless.
When the opportunity arises to accompany Edie on a music camp in Italy for a month, it seems like the perfect chance for her to kickstart her new life as a single woman. It doesn't hurt that Edie's beloved music teacher Nick Romano is so charming. Their blossoming friendship brings Lou some much-needed vibrancy to her life, and a summer of sun, gelato, and scooter rides through the streets is an absolute dream. But summer can't last forever. Will Lou and Nick find that their connection can withstand real life outside of their special Italian bubble?
Related: These 12 Vacation Romance Books Are the Perfect Escape
A Secret Scottish Escape
Layla Devlin's fiancée just had a heart attack and died. In another woman's arms. So, as you can imagine, her presence in Loch Harris, the tiny Scottish hamlet she's always called home, has set more than a few tongues wagging.
She's determined to leave to avoid further drama, but an unexpected inheritance sends her on a new path. News is swirling that a major celebrity has moved to the area and Layla wants him for her new plans. But the dashing Rafe Buchanan doesn't want the attention. He's in hiding and the irresistible Layla may put his best laid plans at risk.
Related: 4 Great Scottish Romance Novels (Chosen by an Actual Scottish Person)