It's summer. The temperatures are rising. Everything's getting a hell of a lot steamier around here, and we're not just talking about the weather!
What better time than now for some super spicy romance? Whether you prefer sensual thrills, erotic historical fiction novels or reverse harem romances, here are nine sexy stories to get your blood pumping.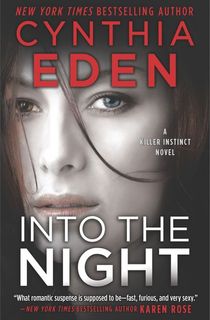 Into the Night
The Profiler is on the prowl. The most infamous vigilante serial killer in recent memory continues to evade justice. For FBI Agent Macey Night, the Profiler haunts her nightmares every night. She obsesses over capturing him, thinking of nothing else but justice.
Agent Bowen Murphy is Macey's partner and he wants more from their strictly professional relationship. He's willing to fight for a future with Macey, but the Profiler has his eyes on them and the consequences of their burgeoning love could be deadly for them all.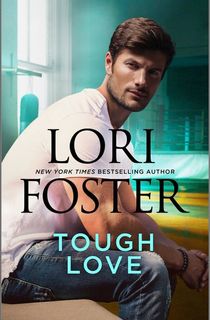 Tough Love
From the first moment she laid eyes on him, Vanity Baker has wanted Stack "The Wolf" Hannigan. The MMA fighter is as tough as nails and appears in all of her most sensual fantasies. Sure, he's famously commitment-phobic, but she could convince him to engage in some no-strings-attached fun, right?
Stack is up for it, but when his troublemaking family comes back into the picture, things get messy. They threaten to upturn his entire life, and that could put Vanity at risk. Now, he's ready to go to the mat for her.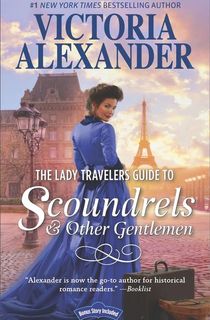 The Lady Travelers Guide to Scoundrels & Other Gentlemen
Derek Saunders wants to live life to the fullest, but that's hard to do when you're broke and your aunt holds the purse-strings to your inheritance. His aunt is the founder of the Lady Travelers Society, and one of their members has gone missing. Derek steps up to find her, hoping it will prove he's truly responsible.
India Prendergast has lived a very proper life and is happy to have her independence. Her aunt Heloise has gone missing and she's convinced the traveler's society she signed up with is to blame. So, of course she doesn't trust Derek Saunders, even if he says he wants to help India find her aunt. Together, they trawl Paris, the city of love, looking for Heloise. Can she make sure not to lose her head and her heart in the process?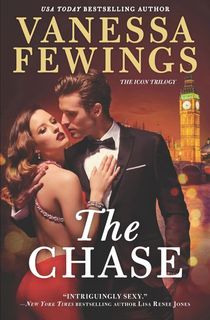 The Chase
Zara Leighton is an investigator, an art expert whose job requires her to deal with thieves, forgers, and some of the richest people on the planet. She's hired to track down Icon, an enigmatic international art thief whose heists have baffled every other investigator.
Zara won't be beaten, but this Icon has proven to be her latest obsession. She finds distraction with Tobias Wilder, a magnetic American billionaire who wants her expertise, and her body. He seems perfect, but there's something suspicious about Tobias that she can't ignore. Can he be trusted, or will Zara willingly fall into his world?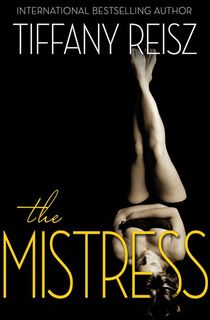 The Mistress
Nora Sutherlin is being held, bound and naked. Typically, the notorious erotica writer would be delighted by this scenario, but this isn't consensual. Her captors don't want to bring her pleasure. What they intend to do is far more dangerous.
To buy herself some time before she meets her doom, Nora becomes Scheherazade, regaling her jailers with sensual tales of her many lovers. Meanwhile, her great loves are on a quest to save Nora. What lengths are they willing to go to ensure her safety? How long before her captors pull the plug?
A Lesson in Thorns
Thornchapel is a majestic building dominated by history and secrets. Poe Markham is a librarian who has been hired to work there, but her real focus is on finding out what happened to her mother there over a decade ago. She's been told to avoid Auden Guest, Thornchapel's mysterious owner.
Yet, as she dives into the house's secrets, she's drawn into Auden's orbit, and towards Auden's worst enemy, the beautiful and brooding St. Sebastian. The three of them descend into unholy temptation, bound together by pleasure and pain. Obsession, murder, and ancient secrets are waiting to be revealed.
Neon Gods: A Scorchingly Hot Modern Retelling of Hades and Persephone (Dark Olympus Book 1)
Persephone Dimitriou is a society darling, the belle of every ball in Olympus, but now she wants away from the city and its endless backstabbing politics. Her hopes of escape vanish when her mother ambushes her with an engagement to Zeus, the dangerous power behind Olympus.
With no options left, Persephone flees to the forbidden undercity and makes a devil's bargain with Hades, the king of the shadows who dominates the seedier side of Olympus. Hades is not a kind man, and when he sees Persephone pleading for his mercy, he thinks of the revenge he can exact on those who wronged him. He'll help her, but only for a price, and for the chance to introduce the beautiful innocent Persephone to a world of desire she's never known.
The Companion Contract
Amy Mendoza signed her first porn contract the day she turned 18. Now, after several successful years in the adult entertainment industry, she's ready to call it quits and start afresh.
A new opportunity presents itself when Emanuel, a musician, offers her a unique deal. His band is reuniting for a long-awaited tour but their lead singer recently relapsed and needs a sober companion. If Amy will provide personal and sexual care to him, she'll be able to start a new life. But it's not the troubled rockstar who occupies Amy's dreams. It's Emanuel, and she's eager to submit to him.
Pucking Around
Rachel Price had one hot night with the perfect man but left him the morning after, happy to have her memories rather than the complications of a relationship. But Mr. Right is back, and it turns out he's the playboy grinder for the Jacksonville Rays, the NHL's hottest new hockey team.
Now, Rachel's his new physical therapist. And, at first, he has no idea who she is! Then there's his best friend, the surly equipment manager, who won't leave her alone. And the goalie is trying (and failing) to hide an injury from her. Three gorgeous, infuriating men. One hockey team. One woman. Can she choose between them? Why should she have to?