No relationship comes without its hurdles, but interracial relationships often have their own set of challenges. Whether you're looking for a love story that navigates those kinds of difficulties, or you're just looking for a romance that features at least one person who isn't white, we bet this list will spark your interest.
These romance books featuring interracial couples have everything from fiery scenes of passion to touching moments of sincerity. Whether they began as friends, enemies, or strangers, these characters quickly found themselves navigating all of love's complexities. Full of pleasures and trials, their love stories make the interracial romance novels below entirely irresistible.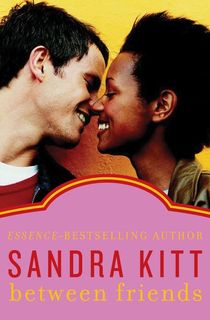 Between Friends
Though her upbringing was complicated, as the daughter of a white mother and African-American father who split up, Dallas knew she could always count on her best friend Valerie. Through the decades the two remained close. But when they both fall in love with Alex Marco, a former Navy SEAL, their friendship is tested like never before.
Dallas, Valarie, and Alex try to navigate their feelings for each other, their dark pasts, and the bonds of friendship and love in this page-turning novel from bestselling author Sandra Kitt.
Related: 20 Engrossing Love Triangle Books That Will Tear Your Heart in Two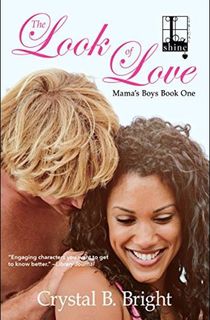 The Look of Love
When his adoptive mother becomes sick, MMA fighter Gunnar Wells is quick to help in any way he can, and takes over running her hair salon without a second thought. However, Gunnar struggles with more than just the day-to-day details of running a salon, as he steps-in to work alongside the woman he's always loved, Eboni Danielson.
Having left her to pursue his fighting career, Gunnar and Eboni have a complicated history. But as the two continue to work together, Gunnar is determined to win a second chance, even as problems old and new threaten to get in their way.
To All The Boys I've Loved Before
Writing simply to express herself, 16 year old Lara Jean Song keeps a collection of letters. She writes each letter to one of the five boys she's loved. But when her private letters are mailed out, Lara finds her quiet life completely changed. Suddenly, all five boys know exactly how she feels.
This New York Times bestseller was the first in Jenny Han's series of the same name that went on to inspire the Netflix films To All The Boys I've Loved Before, To All The Boys P.S. I Still Love You, and To All the Boys Always and Forever.
Headliners
Though TV hosts Sabrina Carlton and Nick Davenport have long traded jabs on air, their running feud is escalating out of control. Pushing both their careers to the brink, they are given one final chance to redeem themselves by hosting an unpopular morning show… together.
Though their assignment seems destined to fail, a series of suspicious mishaps leave both Sabrina and Nick certain that someone is working toward their defeat. With their careers on the line, the two work together to uncover what is happening, and along the way find their burning hatred for each other turning into a romance that is just as hot.
Related: 14 Scintillating and Satisfying Enemies to Lovers Books
Wanna Bet?
Recognizing that Jasmine has never been one for relationships, Rahul has pushed his feelings down and remained her steadfast friend for more than seven years. However, when Jasmine comes to live with Rahul following a tragedy, he finds himself unable to suppress his feelings.
Everything changes when he discovers that Jasmine might desire him too in this steamy friends-to-lovers romance from acclaimed author Talia Hibbert.
Forbidden
Set in Nevada in the Old West, Forbidden tells a story of illicit passion between Rhine, who has been able to rise to prominence by passing for white, and Eddy, who is looking to overcome the challenges Black women face to follow her dreams to California. When Rhine first rescued Eddy in the desert, he couldn't help but immediately fall for her.
While Eddy was just as taken by Rhine, her plans to leave as soon as possible don't leave her much room to get attached. But after a night together, the two find themselves pulled into a forbidden affair in this historical romance that "is not to be missed." (Kirkus Reviews)
Related: 17 Forbidden Romance Books to Heat Up Your Reading Life
The Matchmaker's List
Though Raina finally allows her grandmother to set her up with suitable bachelors, a series of train-wreck dates has her rethinking her decision. While she adores her grandmother, she must find a way out of this uncomfortable process before she ends up in an arranged marriage. In her search for a match, Raina finds that maybe her true love comes from outside their close knit Indian-immigrant community.
If I Never Met You
Laurie's life is thrown upside down after her relationship of more than ten years abruptly ends. Soon after, she hears rumors that her ex's new girlfriend is pregnant. To make matters even worse, Laurie still works in the same office as him.
Tired of the daily humiliation, Laurie teams up with another coworker, a notorious bachelor looking to impress their bosses, to fake a relationship. While everyone seems to be buying their act, Laurie quickly finds her feelings for her fake boyfriend are becoming quite real.
How to Fail at Flirting
Though she has devoted herself to her work as a professor, Naya's department is in danger of being cut. When her friends suggest a night out away from her worries, Naya agrees, hardly believing it would lead her toward a romantic relationship.
But after meeting Jake, she can't deny the attraction. He is charming and funny– and also a danger to Naya's career, as a relationship with him could threaten all she has worked so hard to achieve.
Grip
Though Bristol and Grip have always remained close, Bristol has never been able to tear down the walls that surround her heart. Even years after the memorable nights they shared together, Bristol finds herself resisting her feelings for Grip.
Wrought with tension, their slow-burning relationship only becomes more complicated when Grip rises to fame as a musician, with Bristol working as his manager.
This post is sponsored by Open Road Media. Thank you for supporting our partners, who make it possible for A Love So True to celebrate the romance stories you love.