Every year, summer comes to an end and it's time for students to return to school. That could be good news for some and the absolute worst news for others. Wherever you stand on this pertinent issue, it's also true that the perils and pressures of high school and higher education are catnip to the romance world.
If you're prepping to return to school or want to reminisce about those days, we've got some romances for you that will hit the back-to-school target.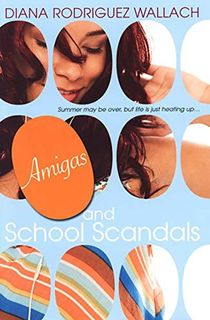 Amigas and School Scandals
Mariana Ruiz is bringing a lot home from her vacation in Puerto Rico. She had a steamy summer romance, got closer with her family, and is now playing second fiddle to Lilly, her feisty cousin who soon becomes the cream of the crop of Spring Mills High School's social elite.
Mariana's best friends aren't thrilled about this, but she's got other things on her mind. Her locker neighbor Bobby is hotter than ever, but possibly off limits. Then the girls are all invited to Cornell to visit Mariana's brother, Vincent, but soon, unexpected secrets are revealed and may blow up in everyone's faces.
Related: 8 High School Romance Books About the Craziness of First Love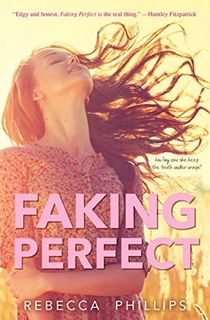 Faking Perfect
When Lexi Shaw seduced Oakfield High's resident bad boy Tyler Flynn at the beginning of senior year, it seemed like a dream come true. She'd achieved something that every girl in her class had wanted, and it felt like the one truly fun, no-strings-attached thing in her life.
With Tyler eager to continue their affair of sorts, Lexi makes a few rules: don't tell anyone about what they do together, don't approach her during school hours, and don't tease Ben, her best friend and unrequited crush. But Tyler's never been one for rules, and now Ben's asking her out and making her life all the more complicated.
Isla and the Happily Ever After
Isla is a hopeless romantic who has had a crush on her classmate Josh since their first year at the School of America in Paris. They even shared a magical moment together during the summer break while in Manhattan. Now, they're back in France for senior year and the road just got way bumpier for both of them.
They must take on all of the challenges that are common to young people in love: family concerns, friends drama, the perils of college applications, and the fear of trying to maintain a long-distance relationship.
Easy
With 2012's Easy, Tammara Webber helped to make the burgeoning New Adult genre (a mature extension of YA with a focus on darker themes and college-age protagonists) a publishing force to be reckoned with. Jacqueline is dealing with some serious trauma, after someone she previously considered a friend tried to sexually assault her. A fellow student by the name of Lucas helps to save her, and the two quickly become inseparable.
The chemistry is there and both parties are interested, but they're overburdened by their emotional baggage. She's not ready to trust someone so soon after her attack and he's got a few skeletons in his own closet that he's desperate to keep locked away. The road to romance is seldom smooth, and both Jacqueline and Lucas have to work for their happy ending.
Bad Influence
Allison "Allie" Parrish moved to River's Edge to get a fresh start. Jesse Shepherd returned to his home town after blowing up his college days and lacrosse dreams in spectacular fashion.
She's beautiful, sarcastic, and somewhat sheltered, while he's gorgeous, cocky, and damaged in ways even he can't admit to himself. Romance between the two of them is so clearly a bad idea, right?
Related: 8 of Our Favorite Romance Books That Prove Opposites Attract
Attraction
Kaitlyn Parker is the quiet girl at school, the one who can blend into a crowd at a moment's notice. These days, however, she's mostly preoccupied with hiding in closets to avoid Martin Sandeke, the jerk-face rich boy of campus who also happens to be her chemistry lab partner.
She seems to be the only woman in town not interested in seducing him or trying to get to his family's billions. Martin, in return, wants Kaitlyn to get out of her shell and loosen up for spring break. If she can let her freak flag fly for one week, maybe he can grow beyond his self-centered nature and see what's right in front of him.
The Chase
Summer Heyward-Di Laurentis seems like your typical rich girl to the outside world. Everyone writes her off as yet another pretty girl with nothing going on beneath the surface. That's certainly the view of Colin Fitzgerald, a tattoo-covered, hockey-playing nerd-jock who sees Summer as a waste of his time.
Yet the chemistry is undeniable, and they've just moved in together. Fitzy isn't her usual type at all but the more he rolls his eyes at her, the more she becomes determined to let him know just what he's missing.
My Oxford Year
Ella Durran is juggling two incredible opportunities. At the age of 24, she's made her way to Oxford University on a Rhodes scholarship, and right as she's ready to begin student life once more, she's offered an unbelievable position in a rising political star's presidential campaign.
With the promise that she'll work remotely and return to DC at the end of her Oxford year, she's ready to juggle a hectic workload, free of distractions. But then local boy Jamie Davenport stumbles into her life—quite literally—and the sparks fly. She's planned every inch of her life but has no idea how to deal with Jamie, a charmer with his own secrets.
Treasure
Alexis Chambers has long accepted that she's something of a disappointment to her parents. Once a popular athlete and violinist, she mostly spends her days alone and avoiding people's attention or scorn. She isn't expecting much from her freshman year of college until she finds herself sharing a class with Treasure, the stripper from her sister's recent bachelorette party.
Trisha's spent a long time working to get the credits and the money to transfer to university, which she's now juggling with her work as an exotic dancer. The shy woman in her class clearly has a crush on her, but is she ready to forget her fantasies of Treasure in favor of getting to know Trisha?