Sweeping narratives, hurt feelings, mended hearts: Any Taylor Swift fan is a romantic at heart. We're so excited about the announcement of evermore that our heads are spinning.
So, we decided to find the perfect companion for each of Taylor's iconic albums, from 2006's eponymous album to 2020's cabin-in-the-woods vibes. Grab your coziest flannel or your sparkliest dress, find your favorite album, and snuggle down with a romance book that's sure to leave you feeling fearless.
If you love Taylor Swift...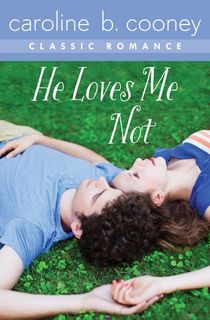 He Loves Me Not
Taylor's first album speaks to the highest highs and the lowest lows felt by just about every teenage girl—and this charming young adult romance with a musical hook is its perfect companion. Teenage Alison Holland's got big dreams, just like baby Taylor did. But she's starting to realize that big dreams don't necessarily mean happiness. Will photographer Ted be the answer to her loneliness, or will Alison be left with teardrops on her guitar keyboard?
An Offer From a Gentleman
The "Love Story" music video will never be anything but iconic. Taylor in her beautiful gown, the fairytale romance, it's got it all. Settle into her fairytale vibe with one of the best novels in the Bridgerton series, soon to arrive on Netflix as a Shondaland series.
Sophie Beckett is the illegitimate daughter of an earl, doomed to a life of drudgery after his death. When she manages to escape for an evening to attend a ton ball, she falls madly, desperately in love with one of the Bridgerton brothers. Sophie is unable to give herself to a life as his mistress, yet unable to tear herself away. She and Benedict must find their way to each other—and to trust—in this moving regency romance take on Cinderella.
Related: 8 Romance Books for Fans of Julia Quinn's Bridgeton Series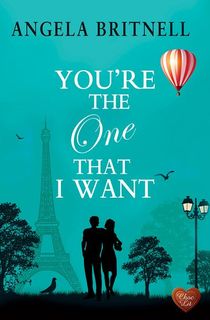 You're the One That I Want
Speak Now finds Taylor in a classic early-20s zone. She's beginning to mature and wishing better of herself and others, yet still stuck on the harm done to her by faithless lovers and cruel friends (or really, record labels). This charming romance features a woman done wrong by her cheating ex who's sure that making her image look perfect will make him regret his decisions. If that doesn't sound like Speak Now-era Taylor, we don't know what does.
The beautiful fairytale castles that Sarah and her new fake boyfriend find herself surrounded by harken back to the love of romance that guides all Swiftian output and the wistful qualities of songs like "Back to December," while her scumbag ex gives readers that "Dear John" feeling.
Related: 7 Fake Relationships Romance Books That Will Make You Have Real Feelings
Real Men Knit
Kerry Fuller has always known that Jesse Strong was trouble. She's watched as he's charmed women from 110th to 155th in their Harlem home. But after his grandmother, the owner of Strong Knits and Kerry's part-time boss, passes away, the two find themselves in a new harmony. Jesse's committed to the memory of his grandmother, and Kerry's finding herself unable to resist the urge to beg Jesse to stay, stay, stay.
Love Lettering
1989 might be Taylor's New York album, but that's not the only thing that makes Love Lettering the perfect fit. To us, the real story of 1989 is about finding your place and who you are—and how the people around you either bring you joy or make you less yourself. We also think that Taylor and main character Meg Mackworth would totally hit it off in real life.
Meg, the "Planner of Park Slope," has become beloved for her hand-lettering, bullet journals, and wedding invitations. But when a former client realizes that she left a code behind that his marriage-to-be was doomed, things get complicated. Both Meg and Reid must learn to trust themselves, each other, and the homes they've carved out in NYC. Their story feels like listening to "This Love" on repeat, and we can't get enough.
If you love Reputation...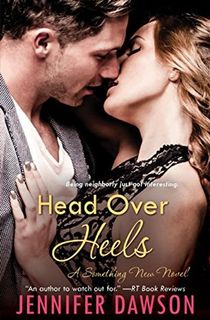 Head Over Heels
A bad reputation is nothing to scoff at—sheriff Ryder Moore knows that. When Sophie Kincaid moves in next-door, Ryder is less-than-impressed with this big-town girl who comes to his home after her boss is imprisoned in an embezzlement scheme that left Sophie's reputation in tatters. This sexy, fun read is the perfect read for Taylor's most bad-ass era.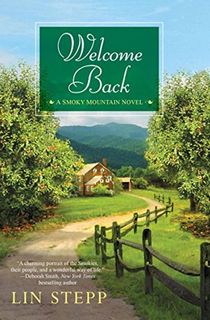 Welcome Back
Perhaps one of Taylor's albums to leave the smallest mark upon its release, we love Lover for its sense of self, the sweetness at its core, and the lightly twisted knife it leaves as it walks away.
When Lydia moved to Atlanta and left behind her husband, she hoped that she'd forget about his existence completely. Ten years later, a new job has brought her back to that small town—can she mend her relationship with her daughter and make the spark between her and her ex-husband something that will keep them close forever?
Related: 15 Second-Chance Romance Books That Will Make You Believe in Love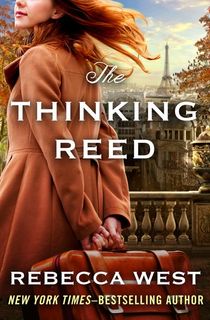 The Thinking Reed
Rebecca West's 20th century novel manages to give us both Rebekah Harkness and "betty" vibes. A wealthy American widow ventures to France to give her life a new start.. where she finds multiple men vying for her attentions. West's satirical eye and writer's ability matches the narrative heights Taylor reaches on this album, drawing out both the romance of a marriage and the inherent inanity of wealth.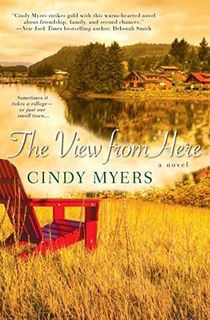 The View From Here
Despite being labeled as alternative, Taylor's latest record is her most country since her departure into more poppy fields. So there's no way we could choose a novel that wasn't set in the country for evermore.
In The View From Here, readers will meet Maggie Carter, a newly divorced woman looking to find her place to grow. Nursing a broken heart and finding herself in possession of a house from her estranged father in small-town Colorado, she leaves behind her old life, if not her heartbreak. Surrounded by mountains, clear skies, can Maggie find a new life—or will her pain be evermore?
This post is sponsored by Open Road Media. Thank you for supporting our partners, who make it possible for A Love So True to celebrate the romance you love.