Fantasy novels are known for epic world-building, magical ideas, and concepts so very different from those of plain old planet Earth. Throw in some more scintillating storylines and you have fantasy romance novels, a genre that combines the best of both genres for maximum pleasure.
If you're in the mood for some extra spice, here are eight erotic fantasy novels sure to expand your world!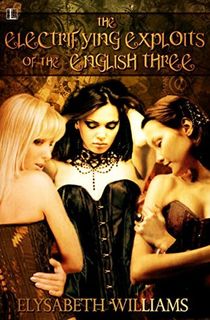 The Electrifying Exploits of the English Three
It's London in 1894 and Eliza, Miriam, and Jillian are the best of friends, bound together by the forces of fate, employment, and society. Their newest task from their mysterious boss requires them to investigate the shady Countess Wilmont's plot to destroy the newly erected Tower Bridge.
Their mission will send them flying into a secret world of martial arts, new technologies, and some very dangerous enemies. It will also expose some unexpected secrets regarding two of their husbands, and along the way they meet three men who will change their world…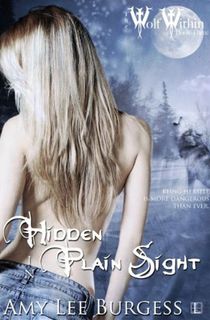 Hidden in Plain Sight
Constance Newcastle spent years blaming herself for the deaths of her bond mates in a car accident. A pariah in her former community, she found solace with the handsome Liam Murphy, a former Alpha pack leader with a past as tragic as her own. Now, the pair are on the hunt for a missing teenager who has seemingly abandoned her pack.
They must locate her quickly before a serial killer on the loose finds his way to the lost adolescent. Bethany could have run away, or killed herself. But no one in her pack seems to know the truth, or is willing to share it. To uncover the truth could cost her more than her life. It could destroy her love, her home, and her pack.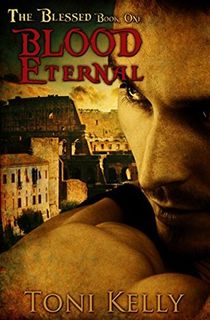 Blood Eternal
Savannah Michaels is in desperate need of cash to pay off her overwhelming hospital debts. She'll do anything to wipe clean the slate of her dark past, even answer a classified ad for a paid travel companion in Italy. She doesn't expect her new employer to be the handsome Luke Evans: tall, handsome, and a vampire.
He's also out for vengeance, seeking revenge on the forces that cost him his wife and mortal life over two hundred years ago. Savannah is his human cover and nothing else. He's grown too used to playing judge and jury over his victims, and Savannah getting in his way could cost him everything. Yet they can't stay away from one another.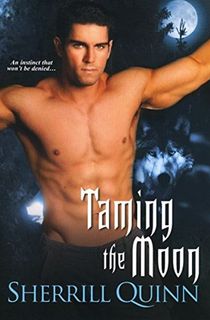 Taming the Moon
Who's in the mood for a little enemies to lovers fantasy romance? Olivia Felan has a wild side, and not just because she turns into a feral furry beast once a month. She's a no-nonsense woman who will do anything to keep herself and her little girl safe, especially when there are a lot of big bad wolves out there.
So, when an alpha werewolf steals her child, Olivia will fight anyone who crosses her path to get her back. And in this case, that means killing Rory Sullivan, the half-wolf cop who insists on helping her out. Sully's smitten with her from the moment they meet, but they'll need to keep their animal passions in line to figure out what happened to Olivia's daughter.
A Kiss of Shadows
While she is perhaps best known for her urban fantasy series centered on vampire hunter Anita Blake, Laurell K. Hamilton's Merry Gentry series delves into the world of courtly fae intrigue and intense eroticism, making it an excellent addition to the romantasy genre.
Meredith "Merry Gentry" was forced to run away from her own world among the high court of Faerie three years ago. Now, she works as a private investigator for those in need of supernatural solutions. It's a far cry from her former life as Princess Meredith NicEssus, Sidhe princess and niece to Queen Andais of the Unseelie Court.
After her secret is discovered, she must return to her home to face her aunt. A battle for the throne will soon erupt, and many want Merry dead, but plenty of others want her for their own pleasures, and she is eager to fulfill them.
Kushiel's Dart
Kushiel's Dart is a grand novel of intense scope that blends sex, intrigue, and worldbuilding to incredible effect. Few writers have combined high fantasy, epic eroticism, and intimate feminist character study as effectively as Jacqueline Carey (but if you're looking for more, this list is a good place to start).
Phèdre nó Delaunay is a young woman who was born with a scarlet mote in her left eye. Sold into indentured servitude as a child, her bond is purchased by Anafiel Delaunay, a nobleman with a curious agenda. He knows that Phèdre's birthmark is something truly special: a sign that she is pricked by Kushiel's Dart, chosen to forever experience pain and pleasure as one.
This power will make her the perfect courtesan and spy, able to investigate a plot that threatens the very foundations of her homeland. Using her sensual skills, Phèdre must fight to save all that she holds dear to her heart.
The Claiming of Sleeping Beauty
Anne Rice may be best known to the world for her iconic Vampire Chronicles but she also led a double life as a writer of lush erotica, published under the name A.N. Roquelaure. Her retelling of Sleeping Beauty adds a new sting to the tale.
After one hundred years of slumber, the beautiful maiden is awoken not by the kiss of the handsome Prince but with sexual initiation. Now, as his reward, Beauty is his eternal slave of desire and taboo. Nothing is off-limits. There is no line that Beauty will not cross in the search for ultimate pleasure.
The Rose
Lia has just graduated from university and her parents have given her a curious gift to celebrate the occasion: a mysterious wine cup decorated with roses. It's beautiful, to be sure, but its true power is unknown to Lia until August Bowman, a friend of her parents, reveals the truth.
The cup is known as the Rose kylix, a ceremonial item for the temple ceremonies of Eros, Greek god of erotic love. Legend has it that those who drink from it will see their most intimate sexual fantasies come to life. Lia is skeptical but it doesn't take her long to uncover the truth, and soon she and August are reveling in the cup's magic. The pair are entangled in fantasy, and they're not the only ones who crave the cup's powers.