Romance and fantasy make for excellent bedfellows. Who doesn't love the tempting combination of love, magic, and darkness? The subgenre has grown in popularity over the years, and has gained more attention with readers thanks to platforms like TikTok.
What are romantasy books?
Usually people use the term romantasy to describe a specific kind of romantic fantasy book—think high fantasy, like Game of Thrones or Lord of the Rings, mixed with strong romance (and often very sexy) subplots. A Court of Thorns and Roses is the perfect example of this combination, and its popularity is one of the big reasons this genre has taken off.
Intrigued? Here are ten romantasy books to check out right now.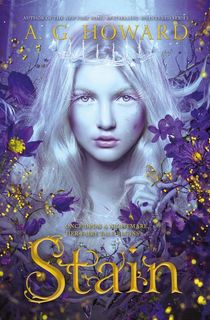 Stain
Taking inspiration from Hans Christian Andersen's classic fairy-tale The Princess and the Pea, A.G. Howard's YA fantasy romance Stain takes place in an alternative medieval world split apart by magic.
Our princess, named Lyra, lives in a world where the moon has been torn from the sky and banished to the underground. to win back her kingdom, she must prove herself to be worthy of her position, even if it means sleeping on a bed of nails. She may not have a voice but that doesn't mean she is silent.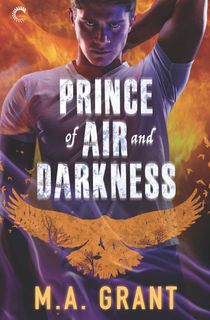 Prince of Air and Darkness
As the only human student at Mather's School of Magick, Phineas Smith isn't exactly the most popular person. But he is powerful in his own way, having been born with the rare ability to tap into unlimited magick. Now, he's caught between two sides of an impending war, as both the light and dark sides of the Faerie Realm want his allegiance, at any cost.
With no other allies, Finn is forced to turn to Unseelie Prince Roark Lyne, his gorgeous roommate and occasional arch-nemesis. Roark's own motives are questionable, but together, they must form an alliance to stay alive and figure out the truth before war breaks out among the Faerie realm.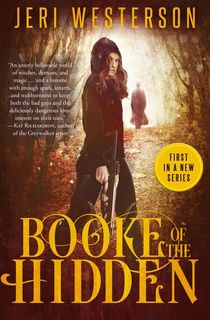 Booke of the Hidden
The colorfully named Kylie Strange decided to move to Maine for a fresh start after a very messy split. The countryside promised peace and quiet, not supernatural shenanigans! She stumbles upon a supernatural book bricked into the wall of her new tea shop, Strange Herbs and Teas.
The Booke of the Hidden reveals the quiet town of Moody Bog to be a haven for the strange and unusual, including Erasmus Dark, a handsome demon who warns Kylie of a sinister murderer on her tail. Now, she must team up with a demon and a group of local Wiccans to stop the killer before it's too late.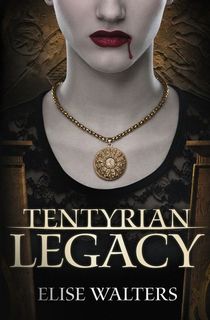 Tentyrian Legacy
Arianna Parker's telepathic abilities have caused her nothing but trouble her entire life, including a period in a mental institution. Her hunt for answers has been fruitless, until a job interview led to an unexpected discovery.
Maximos Vasilliadis, a 2,225 year old vampire, is the creator of the Tentyrian Brotherhood, a secret order of warriors pledged to prevent Armageddon. He believes that Arianna is a descendent of his kind, the prophesized offspring of an ancient Egyptian vampire race. The key to saving humanity could lie with her.
But there are some who want to use her powers for evil, to destroy the planet and rule in its wreckage. Arianna must learn to trust the vampire Maximos to claim her legacy, save the world, and even herself.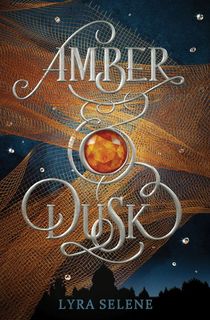 Amber & Dusk
As an orphan, Sylvie has always wondered what life has in store for her. Surely, there's more to it than being stuck where she is now, raised by strict guardians who claim her magic ability to create illusions is a curse rather than a gift.
Sylvie knows that this talent gives her a place in Coeur d'Or, the palais of the Amber Empress, and she wants to find her people. But the empress has only invited her as part of a wicked wager among her powerful courtiers.
Now, Sylvie has a new name (Mirage) and must fight tooth and nail to claim her place among the court. Is the battle worth it, and what price is she willing to pay to make it happen?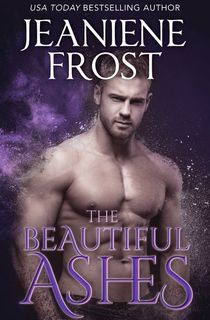 The Beautiful Ashes
Best known for her long-running Night Huntress saga, Jeaniene Frost's Broken Destiny series delves into a world of angels, demons, and terrifying prophecies. Ivy is a young woman who can sense hallowed places and hallowed artifacts. She's long thought her visions were hallucinations, but they're real, and now her beloved sister has been imprisoned in a realm beyond Ivy's reach.
Ivy must find a powerful relic that can save her, and the only person who can help her is Adrian, a rebel who is bound by an ancient legacy to betray the woman he is growing to love.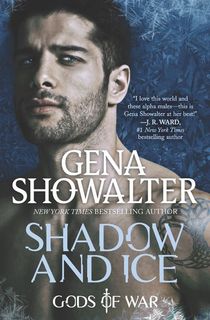 Shadow and Ice
Knox of Iviland is known as the most ruthless warrior in All War history. He's spent his life on the battlefield, fighting for the honor of his king. Now, he must fight to claim Earth. If he wins, his slave bands will be removed.
He can't afford to lose focus, but then he meets Vale London. On an arctic getaway with her foster sister, she stumbles across a cave filled with ancient gods waging epic combat. Knox is her enemy, but the desire between them is impossible to deny. Can he choose between his freedom and their live?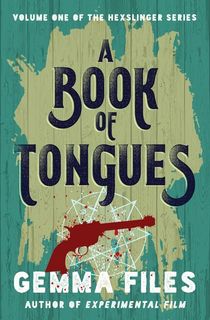 A Book of Tongues
Two years after the Civil War, Pinkerton agent Ed Morrow must go undercover to deal with a very different kind of threat. He's infiltrated the wild and weird West's most dangerous outlaw gang. At its head is Asher "Reverend" Rook, an ex-Confederate chaplain turned hexslinger whose powers are seemingly endless.
Morrow's task is to find out the true extent of Rook's abilities. Rook wants to rewrite the very laws of nature, damn the consequences. If Morrow is to stop him, he'll need to team up with Chess Parteger, Rook's notorious lieutenant and lover. Hell itself won't be able to stop them.
Lord of Snow and Ice
The identity of the mysterious Dark Prince has fascinated countless people for too long, but the truth is far bleaker than they could have foreseen. Prince Stellan has spent years secretly fighting against a zombie plague unleashed by his tyrannical father against the Five Lands. It's a losing battle, and he needs allies.
Only a partnership with Aldebaran will provide the support he needs. Clarysa, daughter of the Aldebaran king, yearns for adventure. During one of her rare sanctioned trips beyond the walls of the castle, she comes face to face with Stellan, and falls into a world of dark magic. Their love is forbidden, but how could anyone deny their attraction?
The Empire
One little secret may be an empress's undoing. She has betrayed her emperor, and now the baby growing in her belly is not his.
Raeche knows that Lanus could destroy her and her child if he discovers her secret. Only, when the child is born, she is the image of the Emperor. Raeche is shocked. How could this happen? Now, the game is afoot, and a battle of intrigue and treachery has begun.