Boarding schools have always held a unique place of interest in pop culture. We love the idea of privileged academies, elite students, and the secret worlds they inhabit thanks to money, class, and scandal. In other words: it's the perfect location for a romance!
Here are eight boarding school romance books that will give you a class in passion.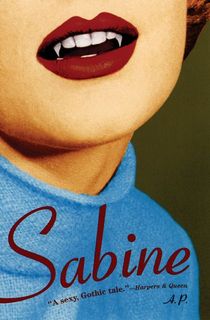 Sabine
Viola is a 17-year-old English girl stuck in a prestigious boarding school in the dull French countryside. A home away from home for the most privileged of brats, this crumbling chateau doesn't prize education or self-improvement. The students mostly lounge around smoking cigarettes and coming up with new ways to amuse themselves.
Then a new teacher named Sabine arrives, and all of a sudden things get very strange. Viola is immediately awestruck by Sabine, and cannot help her growing attraction, but there is a dangerous undercurrent surrounding the new teacher. This school harbors dark, sexy secrets that will soon come crashing down around them.
RELATED: Forbidden Romance Books That Will Make Your Heart Skip a Beat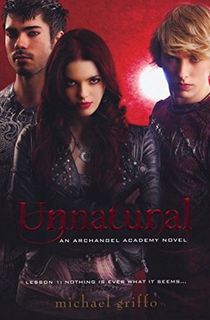 Unnatural
In the town of Eden in the North West of England stands the exclusive boarding school known as Archangel Academy.
Michael, a new student from a small town, is trying to grasp the complicated politics of his new home. Some of the students are vampires, and the Academy is full of temptations, tenuous truces, and threats of which Michael is oblivious.
Michael will have to figure out very quickly where he stands and whether his choice could change the world for the better...or worse.
All the Little Lies
Once upon a time, Hayley was the cream of the crop at English Prep, a gorgeous gothic boarding school that houses the most privileged and wealthiest kids in the world. But after a scandal changed everything, she left and hoped to never return.
Five years later, Hayley's back, but things are very different. She's now the "wrong" kind of student, and the people who used to be her friends don't want anything to do with her. That includes Christian.
Once the boy she loved more than anyone else, he's turned cold and wants Hayley out of English Prep once and for all. But she's determined to stay and right her wrongs, including how she left things with her old friend.
Haven
Violet McKenna is heartbroken by the death of her father—a death she vividly predicted.
Violet hopes to find solace in Winterhaven, an elite school with a secret: all the students have special gifts like her. It feels good not to be the odd one out, but her visions continue to haunt her.
Her attraction to an alluring boy becomes problematic when images of his death start to plague her. Can Violet avoid fate in her quest for true love and find answers to the curse that has overwhelmed her life?
The Secret Girl
It's bad enough for Charlotte that she's being forced to move far away from all of her friends. It's only gotten worse now that she's joined Adamson Academy, an all boys school, where her father is the headmaster.
She doesn't want to stand out like a sore thumb as the principal's daughter, so she dresses as a boy to see how well she can fit in.
Nobody can find out, especially the all-male members of the Student Council—Church, Ranger, Spencer, Micah, and Tobias.
Vampire Academy
Richelle Mead's wildly popular YA series Vampire Academy has long been a genre favorite. With a new TV adaptation coming to our screens, there's no better time to check out this beloved paranormal romance saga.
Lissa Dragomir is a Moroi princess: a mortal vampire with a rare gift for harnessing the earth's magic. She must be protected at all times from Strigoi, the fiercest vampires—the ones who never die. She needs someone to look out for her.
Enter Rose Hathaway, Lissa's best friend and a dhampir whose unique status as a half-human and half-vampire has imbued her with incredible powers.
After two years of freedom, Rose and Lissa are caught and forced back to St. Vladimir's Academy, a school for vampire royalty and their guardians-to-be. It's supposed to be safe, but both know that the space within the academy's walls is far more dangerous than the wilds of the free world.
Just Drop Out
Lips is a bad girl, one who's spent her entire life being shunted between various foster homes and rundown schools. But she's now legally emancipated, and has earned a full scholarship to prestigious Hannaford Prep.
Unfortunately, the most elite school in the country might be even tougher than her old life. Lips has to contend with the most popular boys in her class. Luckily for Lips, they've never met someone as hardened as her.
Cruel Prince
Dylan hoped to never again step foot in Royal Hearts Academy, but she's returned after four years to finish her senior year studies. After that, she's getting out of here for good.
But for now she has to deal with Jace Covington, her first friend, former crush, and now sworn enemy.
Since she last saw him, Jace has grown cold and cruel, and he's now determined to make Dylan's last year at Royal Hearts a nightmare. But she won't lie down and die just for him, not when it's clear that his hate conceals much deeper feelings that neither of them can deny.
This post is sponsored by Open Road Media. Thank you for supporting our partners, who make it possible for A Love So True to celebrate the romance stories you love.
Featured photo: Darya Tryfanava / Unsplash