There are few romance novel tropes as juicy and perfectly designed for hijinks as the classic tale of the "crossdressing heroine." Whether for safety or fun or some wacky reason that got out of her control, we cannot help but love it when the plucky protagonist is forced to change her hand fan for a cravat or go drab to play the part of a beleaguered valet or stable boy!
With that in mind, we've chosen eight novels to get you in the mood for some classic cases of mistaken identity and sartorial swaps.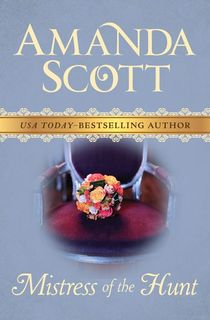 Mistress of the Hunt
Lady Philippa Raynard-Wakefield is a wealthy young widow with a life of her own and the freedom that her position offers, but there's still a part of her that hopes for a new chance at love. Convinced she'll never remarry, she resides in her late husband's Leicestershire hunting lodge to avoid the fortune-hungry suitors who frequent the ton.
Instead, she turns her attentions to being admitted to the local hunt, which has a low opinion on women riders. Even the handsome Viscount Rochford won't allow her to join his team, so what else is a woman to do but take matters into her own hands?
Related: The 24 Best Historical Romance Novels That Will Steal Your Heart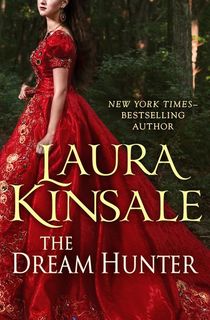 The Dream Hunter
Lord Arden Winter is the sole heir of his family, meaning that one day he will inherit a vast fortune and estate and all the smothering responsibilities that accompany them. It's not exactly a priority to him right now. His main focus is in acquiring the legendary racing horse known as String of Pearls.
Accompanying him on the treacherous expedition is Zenia Stanhope, on the agreement that he will take her to her unknown father in London. Disguised as his male servant, they look out for one another and let their growing chemistry simmer. But what happens when Zenia's real identity is revealed?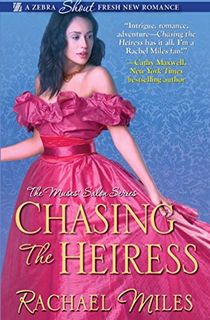 Chasing The Heiress
Lady Arabella Lucia Fairborne is a determined young woman with no desire to settle down or let a husband control her life (and her extremely desirable inheritance.) Sadly, she doesn't have much of a choice, and her cousin wants to see her married off as soon as possible. What else is there for a lady to do but flee into the night in disguise?
It's there that she encounters Colin Somerville, a rakish spy tasked with transporting a baby to the care of the royal palace. Unfortunately, he's injured and out of commission, and left with an enticing companion who may be able to help him survive this mission.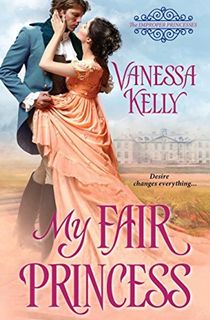 My Fair Princess
Gillian Dryden is a free living young woman with little interest in social graces or the expectations of the upper classes, even though she's the illegitimate daughter of a prince. Her fun and responsibility-free life in Italy is brought to a halt when she's ordered back home to England to find a suitable and boring husband.
The exceedingly prim and proper Charles Valentine Penley, the Duke of Leverton, is on board to be her teacher and help her prepare for the demands of the debutante season. He's got a reputation for working with the best and brightest the ton has to offer, but Gillian is a new challenge.
The Switch
You probably know Lynsay Sands best for her long-running Argeneau vampires paranormal saga, a must-read for any lover of vampire romance, but she's got a few historical aces up her sleeve too.
When they first met Lord Jeremy William Radcliffe, Charlie and her twin sister, Elizabeth, were escaping from their abusive uncle who planned to marry them off to absolute brutes. Charlie disguised herself as a man and ended up inadvertently falling into the arms—literally!—of the very handsome Lord, and now he's eager to show this young sibling duo around London.
Never Judge a Lady by Her Cover
In Sarah MacLean's The Rules of Scoundrels series, four disgraced aristocrats team up to run the ultimate gaming hell in the underworld of Victorian London. At the head of this operation is Chase, the mysterious figure unknown to the world but feared by all. He's the most powerful force in Britain. And he's also Lady Georgiana, sister of a Duke and woman on a mission.
Polite society knows her as the poor dear who was "ruined" in a scandal that made her unmarriageable and left her a single mother. While she cares little for her own reputation, she wants more for her daughter, which means she'll need a husband of her own. But who would be the right choice for a woman with a double life, limitless criminal power, and the worst reputation in London? Well, there is a man called Duncan West...
These Old Shades
The iconic Georgette Heyer helped to pave the way for generations of historical romances with her impeccably witty works. These Old Shades is a great starting point for Heyer novices. Lord Justin Alastair, the notorious Duke of Avon, is infamous among polite society for his debauched lifestyle.
A proud dandy with a love of bright colors and the good life, he's all too happy to play up his devilish reputation among the snobs and hypocrites of Louis XV's France. One night, in a Parisian back alley, Avon is accosted by Leon, a young person dressed in ragged boy's clothing who says they're on the run. Their real name is Leonie, and she's set to charm Avon, even if it causes both of them a lot of drama.
Featured photo: Rishikesh Sreehari / Unsplash