Sometimes, all you need in life is a good book and a delicious treat. So, why not combine the two and read a romance with a baking edge?
From heroines who are trying to run the bakeries of their dreams to stories featuring MCs on reality baking shows, here are eight delicious novels where baking stands side by side with love. It's the perfect recipe for a happy ending!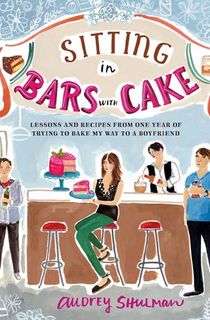 Sitting in Bars with Cake
After living in LA for several years and struggling to find love in the big city, writer Audrey Shulman turned her attention to baking. Rather than eating her creations alone over the sink, she brought them to bars, luring guys with a heady dose of butter and sugar. Perhaps this is the best way to a man's heart: his stomach!
Sitting in Bars with Cake recounts Audrey's year spent baking, bar-hopping, and offering slices of cake to men in the hope of finding The One. And, luckily for us readers, she's included some of the best recipes for us to try ourselves!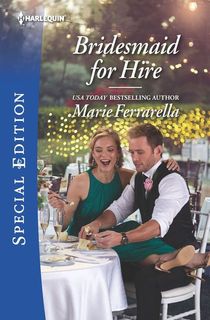 Bridesmaid for Hire
Gina Bongino almost made it to the altar but called off her wedding at the last minute. Now, she works as a professional bridesmaid, providing brides with whatever they need on their big day as discreetly as possible. It's all the fun of the big day with none of the emotional mess.
Shane Callaghan, however, is anything but discreet. She hasn't seen him in a decade, since she broke his heart, and he ran off to Africa to lick his wounds. Ten years later, he's raising his niece and making dream wedding cakes…and now he's working at the same wedding as Gina!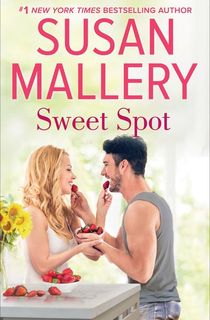 Sweet Spot
Nicole Keyes is the responsible sister, the one who gave up her dreams to run the family bakery and raise a younger sibling. Now, her twin sister is happily married and her youngest one is entering the terrible teens with zeal, so perhaps it's time for Nicole to let loose for once in her life. Why not put herself first, and let a certain former NFL player into her life?
Hawk seems ready to break her heart if Nicole lets him get too close. But maybe some fun wouldn't hurt them. It's just a shame that Hawk's past keeps getting in the way of their present.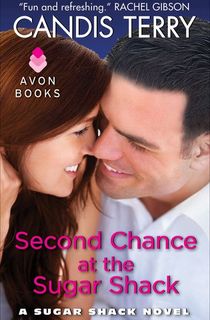 Second Chance at the Sugar Shack
Kate Silver is a stylist to the stars, having left behind her small town life in Deer Lick, Montana, to mingle with Hollywood's finest. But, after her estranged mother dies, she finds herself back home to deal with her parents' bakery.
Now, she's dealing with all manner of problems, from familial stress to a struggling business to the presence of Deputy Matt Ryan, the boy she once loved and left behind. This isn't her place or her dream, but slowly, small town life starts to work its magic on her, as does Matt's pretty face and love of handcuffs...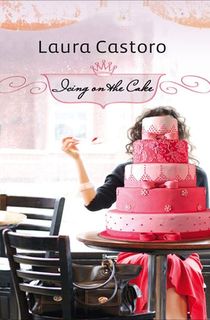 Icing on the Cake
When Liz Talbot's husband left her for a woman half her age, Liz poured all of her heartache and focus into her bakery. Sadly, the business is struggling to stay afloat in a market of fad diets and a fear of sugar. Liz's luck seems to be changing when her ex dies without changing his will, leaving her the main beneficiary.
But it also means inheriting the advertising agency she left behind to pursue baking. And her new business partner is Brandi, the woman her ex left her for. It's up to Liz to juggle not one but two failing businesses, make her name as a classic baker, prove she's over her ex, and maybe catch the eye of the sexy food scout who's always on the peripheral.
Battle Royal
Four years ago, Sylvie Fairchild charmed the world as a contestant on the hit baking show, Operation Cake. Everyone loved her creations. Well, everyone except Dominic De Vere, the snooty pastry chef judging her work who eagerly voted her off the show the first chance he got.
Since then, Sylvie has managed to use her fame to help fulfill her dream of opening a bakery, and now she's been asked to return to Operation Cake as a judge. Alongside Dominic. And, to make things even messier, both of them will be fighting for the once in a lifetime opportunity to bake a cake for the upcoming wedding of Princess Rose. There can be only one winner in the kitchen, but love works in mysterious ways.
Rosaline Palmer Takes the Cake
Rosaline Palmer is used to putting others before herself, having dropped out of college to raise her daughter, Amelie. Living paycheck to paycheck is miserable, and their house is in bad need of repair. How can she raise money to fix everything, and quick?
A baking lover, Rosaline lands a spot on the nation's most popular baking series, with a prize that'll solve all her problems. She just needs to keep her head down and focus on winning. Her competition includes the sweet Alain and the shy Harry. Could it be a happy-ever-after or a recipe for disaster?
Donut Fall in Love
Actor Ryan Kwok is back in Toronto following the exhausting promotional tour for his latest movie, which is getting bad reviews and inspiring whispers about his career. After the sudden death of his mother and years of constant work, he's ready for some me time, but first, he must deal with his distant dad, a man who is more likely to troll him on Twitter than send him a text. So, he ends up signing onto a reality TV series, Baking Fail.
Lindsay McLeod is a baker of specialty donuts. She's been tasked with whipping Ryan's culinary skills into shape. The more time they spend together, the closer they grow. Soon, they're ready to cook up something even sweeter than donuts.