Chances are, you've probably seen and enjoyed more than one Nancy Meyers movie. The writer, director, and producer behind hits like The Holiday and The Parent Trap, she's established herself as rom-com royalty. Case in point: Before Wonder Woman came along, What Women Want was the highest grossing film by a female director.
Needless to say, we're major fans of her sweet, slightly screwball brand of romance—which is why we've made the following list. Look below to see which book you should read based on your favorite Nancy Meyers movie, and then tell us which film is your favorite!
If you love The Holiday...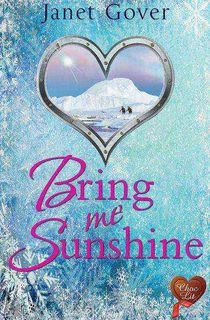 Bring Me Sunshine
If you enjoyed Meyers' story of two heartbroken women switching homes for the holidays, try Janet Gover's rom-com Bring Me Sunshine. Still recovering from her own breakup, marine biologist Jenny decides to spend Christmas on an Antarctic cruise ship.
As she sails through the chilly South Pole, she makes some white-hot heat with the gorgeous Kit Walker—although he seems to be hiding something. Can Jenny manage to fall in love again without completely falling overboard? If you want to picture Kit as Jude Law, we won't try to stop you.
RELATED: 17 of the Best Hallmark Christmas Movies to Binge this Holiday Season
If you love What Women Want...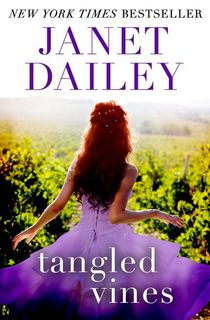 Tangled Vines
The Meyers-directed What Women Want gave us Mel Gibson playing Nick, an advertising jerk who's clueless when it comes to charming the ladies. That is, until an accident suddenly leaves him with mind-reading abilities—and he can hear the thoughts of his very attractive boss, Darcy (Helen Hunt).
Emma Chase's Tangled Vines offers another guy's-eye view of romance, as cocky businessman Drew tries to woo a new associate. You'll melt and laugh-out-loud as Drew, like Nick, learns about love the hard way.
RELATED: 14 Great Contemporary Romance Novels
If you love Something's Gotta Give...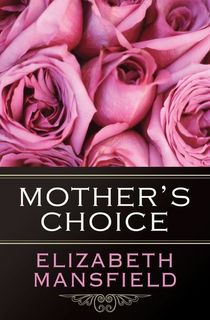 Mother's Choice
In Something's Gotta Give, Diane Keaton and Jack Nicholson star as a couple who enter an, erm, awkward romance: Before the pair officially hook up, Nicholson actually dates Keaton's daughter.
Though Mother's Choice has a historical setting, it follows a similarly unconventional love story, in which a woman falls for her daughter's ex—and risks scandalizing all of London society.
If you love Home Again...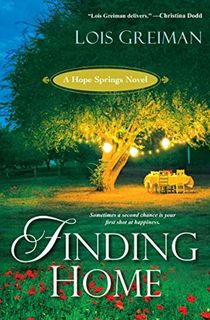 Finding Home
Meyers served as a producer on Home Again, while her daughter took the directorial reins. It stars Reese Witherspoon as a recent divorcée and single mother, who strikes up a romance with one of the (much younger) filmmakers staying in her L.A. guesthouse.
Likewise, Finding Home's protagonist returns to her family's South Dakota ranch, where she crosses paths with a very sexy neighbor…Both Greiman's novel and Meyers' film show us that love can often work in the most unexpected ways.
RELATED: 14 Western Romance Books to Make You Yearn for a Cowboy of Your Own
If you love Father of the Bride...
Vision in White
Father of the Bride takes us on the roller coaster of planning a wedding, centering around a father's struggle to accept his daughter's impending marriage.
The film was a marital production itself—Meyers penned the script, while her then-husband worked behind the camera. You can find more wedding-related drama in Nora Roberts' novel Vision in White, about a wedding planner with a crush on a groom-to-be's brother.
If you love The Parent Trap...
The Identicals
According to Rotten Tomatoes, people think the 1998 remake of The Parent Trap is Meyers' best film—and who can blame 'em? If you enjoy the idea of sisters swapping places, Elin Hilderbrand's New York Times-bestselling book The Identicals is right up your alley.
After ten years apart, adult twin sisters Harper and Tabitha decide to switch identities, homes, everything. But even if their game goes as planned, will it truly be enough to save their shattered family?
Only You
Diane Keaton is a recurring figure in Meyers' movies, but Baby Boom was their first collaboration. It opens when her character, New York businesswoman J.C. Wiatt, gets an unexpected inheritance: baby Elizabeth. Suddenly, J.C.'s life is full of major changes—but the greatest one of all is the love she feels for her little girl.
Only You is in the same ballpark (or should we say playground?), but flips the gender: Womanizer Nate is forced into parenthood after one of his many hookups leaves a baby on his doorstep. With zero childrearing experience, he turns to his neighbor for help, and their friendship—plus Nate himself—start to evolve.
RELATED: 16 Single Mom Romance Books to Sweep You Off Your Feet
If you love I Love Trouble...
Practice Makes Perfect
Julia Roberts and Nick Nolte were rom-com gold in 1994's I Love Trouble, a flick about two reporters chasing the same story. Their sexy enemies-to-lovers banter can only be matched by a Julie James book like Practice Makes Perfect.
In this romance, Payton Kendall and J.D. Jameson are ambitious lawyers wanting to make partner at their firm. There's just one problem: Only one of them will be chosen—and they totally have the hots for each other.
If you love It's Complicated...
My One and Only
With their divorce far behind them, Jane (Meryl Streep) and her ex-husband Jake (Alec Baldwin) are on good terms. Perhaps on too good of terms, actually—given that they recently slept together and Jake is married.
Obviously, "it's complicated" doesn't even begin to cover the various dramas in this 2009 Meyers film. But if you're a fan of these types of messy, second-chance stories, then check out My One and Only, which follows two ex-spouses on a cross-country road trip.
RELATED: 15 Second-Chance Romance Books That Will Make You Believe in Love
If you love The Intern...
Eleanor Oliphant is Completely Fine
One of Meyers' sweetest films, The Intern sees an overworked startup owner (Anne Hathaway) find an unexpected mentor and companion in a retired businessman (Robert De Niro). This intergenerational friendship is also found in Gail Honeyman's romantic literary novel Eleanor Oliphant is Completely Fine.
When the nerdy Raymond and the socially-awkward Eleanor save an elderly man from a fall, they have no idea that they're about to form a uniquely special trio. Like The Intern, it all adds up to one heartwarming story about love, loneliness, and belonging.
This post is sponsored by Open Road Media. Thank you for supporting our partners, who make it possible for A Love So True to continue publishing the swoon-worthy stories you love.
Featured still from "The Holiday" via Columbia Pictures