Who doesn't like a healthy side order of kickass with their romance? YA romances are everywhere, still as popular now as they were during the Twilight boom all those years ago.
Whether you like crime, paranormal, or fantasy, here are eight YA action romance novels that will get your heart beating fast!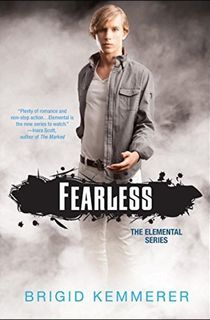 Fearless
The Merrick brothers aren't your regular family. They're Elementals: powerful entities who can control fire, wind, earth, and water. Their abilities are dangerous, so much so that they have been marked for death.
They can't risk letting the world know of their strengths, which is easier said than done when you're trying to navigate high school. They shouldn't let anyone get close to them. But maybe getting close to someone special is exactly what they need.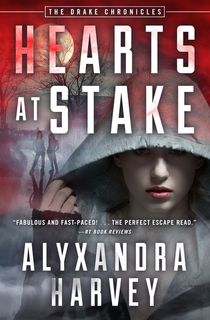 Hearts at Stake
Solange Drake is just about to turn 16, which means she will die and endure the Bloodchange that will turn her into a vampire (if she survives the transformation). Her future will be defined by politics, family squabbles, and avoiding the anti-vampire leagues who want to stake her entire clan.
Fortunately, her human best friend Lucy is in her corner and defending Solange's right to a normal semi-human life. together, they'll fight to tackle a power hungry vampire queen, Solange's seven overprotective brothers, and Kieran, an anti-vampire league agent whose loyalties are changing.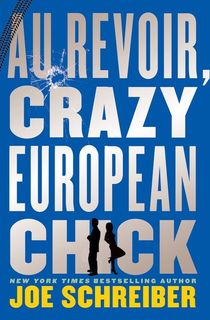 Au Revoir, Crazy European Chick
It's prom night but Perry has other plans. He's ready to play a gig with his band in New York City, a concert that could cement his future. Things change when his mother makes him take Gobija Zaksauskas—their quiet, geeky Lithuanian exchange student—to the prom. Things can only get worse from here.
But Perry doesn't expect Gobi to have a dark side. Turns out she's a highly trained assassin and now Perry has no choice but to tag along as she drives through Manhattan in his dad's Jaguar, looking for her biggest target. Hey, maybe this prom night won't be so bad.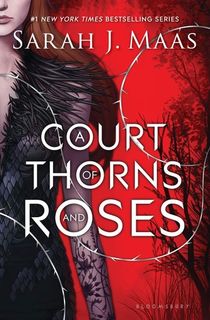 A Court of Thorns and Roses
Feyre is a huntress who fears nobody. But things change when she kills a wolf in the woods and a terrifying creature demands justice. Soon, she finds herself dragged into a magical land by her captor, who reveals himself to be a faery.
Tamlin is one of the Far who used to rule Feyre's world. She knows of the myths but seeing Tamlin in the flesh -- stoic, alluring, irresistible -- changes all of her preconceptions. Beneath his icy exterior, and the monstrous image he wears in her world, is a fiercely devoted man who has enraptured her. Now, an ancient power is growing and threatens to destroy the Fae forever. Feyre must find a way to battle the evil, or risk losing Tamlin forever.
Heist Society
Katarina Bishop is a born criminal, the child of legendary art thieves who have traveled the world to loot the most valuable treasures. Now, aged 15, Kat plans her biggest heist: to leave behind her life of crime and scam her way into the best boarding school in the country. But it's hard to leave behind her old ways, especially when her friend and former co-conspirator, Hale, appears out of nowhere to bring Kat back into the game.
A mobster has been robbed of his entire art collection and Kat's father is the prime suspect. Kat must exonerate him and find the paintings. To get the job done, she'll need to put together a crew of the greatest adolescent thieves in the country. It's one last heist, then she can be normal once more, surely?
Graceling
Katsa is a Graceling, a woman with a unique gift that has made her the perfect killer, able to destroy humanity with a mere touch. This ability means she can never live a normal life, and soon, as the niece of the king, she is forced to work as one of his thugs. Unbeknownst to the king, she also runs an underground resistance group, the Council, trying to secure justice for ordinary people.
As Katsa deals with the treachery of other kingdoms, as well as the darkness of her own home, she meets Prince Po of Lienid, a skilled fighter who captures her heart. Finally, she has found someone worthy of her own grace. But their union causes problems, and now Katsa must uncover the truth behind her powers, secrets that could destroy all seven kingdoms.
Serpent & Dove
Two years ago, Louise le Blanc fled her coven and took shelter in the city of Cesarine. Abandoning her magic, she chose to live off the grid for her own safety, to avoid being hunted life many of her fellow witches.
Reid Diggory is a Chasseur to the Church. His job is to hunt the witches who are supposedly their mortal enemies, the nemeses of an ancient war. The Archbishop has essentially handpicked him to be the future of the Church in this almighty battle.
Yet soon, he finds himself working alongside Lou, forced together into an impossible union—holy matrimony. It's a mistake that could doom them both, but, unable to ignore their growing feelings, they find that their surprise marriage could be what actually saves them, and changes the world.