Arranged marriages aren't as common nowadays as they were a hundred or so years ago, but they've remained a popular trope in romance for decades. It's the perfect mix of drama, inconvenience, passion, and confusion.
What happens when you fall for the person who was chosen for you? What if your betrothed isn't the one? Maybe your life is in a tough spot and a marriage will help to fix it?
Whatever the case, it's hard not to be won over by an arranged marriage romance! Here are eight steamy novels with arranged weddings for you to read right now.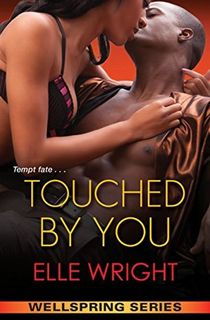 Touched by You
Brooklyn Wells has fought her dominating father, CEO Parker Wells, every step of the way to prove herself as being more than his daughter. Instead of taking her appointed place in the boardroom, she's a social worker focused more on her community than her dad's money.
Wellspring is designed to look out for the poor and lost of society. It's exactly what Carter Marshall needs right now. His life is in pieces after a major tragedy brought everything crashing down. In Brooklyn, he finds solace and the promise of a fresh new start. But Parker Wells has a major deal riding on his daughter's arranged marriage. He'll tear everyone apart to ensure it happens, even his own daughter.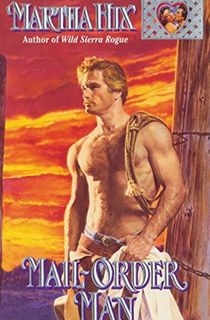 Mail-Order Man
Skylla St. Clair was a pampered Mississippi belle who had never known a single day of hardship in all her life. But now she's desperate and in need of a husband. She does the sensible thing and advertises for one in the newspaper.
Enter Braxton Hale, a former Rebel soldier and con man looking to make his fortune. What better target than a naive heiress with a Texas ranch? Surely she'll be easy to seduce and ditch once the money comes in.
What he doesn't expect is for Skylla to challenge him, to be a woman worth far more than any pile of gold. Perhaps he's the perfect groom after all.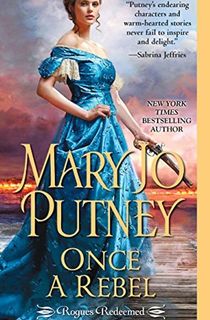 Once a Rebel
As Washington burns, Callista Brooke is trapped in the battle between her native England and her adopted homeland. She is on the verge of losing everything, including her life. Desperate times call for desperate measures, so, when a handsome Englishman runs to her and claims her as his, Callie falls into his arms.
He's no stranger. Lord George Gordon Audley had been Callie's best friend as a child, and the first boy she ever loved. She had once turned to Gordon to avoid a messy arranged marriage, but the consequences were dire for them both. Callie was sent to Jamaica and Gordon on a one way trip to the penal colony of Australia.
Against the odds, he survived, and now he's returned. Their childhood friendship has evolved into a dangerous passion that could destroy them both, but now that they're reunited, they refuse to be torn apart.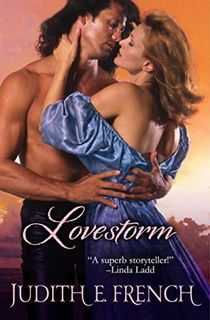 Lovestorm
Lady Elizabeth Sommersett is en route to an arranged marriage in the American Colonies, ready to be wed to a man she has never met. During the journey, a storm sinks her ship, leaving her washed up on the shores of an unnamed island. It seems like paradise, a dream come true, especially when she awakens to find herself in the powerful arms of a gorgeous stranger.
Cain is a warrior who claims whatever he wants. The moment he sees Elizabeth, he decides that she will be his. Together, on this island far away from civilization, he'll help her awaken her fiery spirit and free herself from society's shackles. But can Elizabeth hide from her old life forever?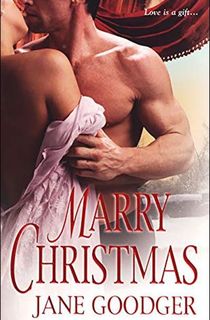 Marry Christmas
Elizabeth Cummings is set to marry the Duke of Bellingham in a lavish society wedding over Christmas. Any other socialite would be thrilled by the prospect, but not Elizabeth. She has been bartered off to the duke by her family for an English title, and the idea of marriage to a stranger terrifies her.
Randall Blackmore has inherited a dukedom and a vast estate that only marriage to an heiress can save. His intended bride will get the job done, no romance required. Yet he's undeniably intrigued by her, a woman with no desire to become a Duchess. Elizabeth is smart, beautiful, rebellious, and hard to resist. Soon, marriage in name only to her won't be enough to satisfy Randall.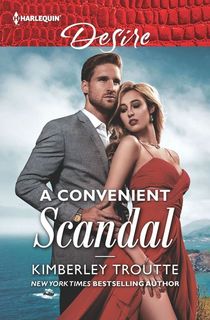 A Convenient Scandal
Jeffrey Harper has long held onto his pristine reputation. His world is turned upside down when a compromising viral video turns him into a public joke. He needs to fix things quickly, or risk losing everything.
His father's offer for a new start comes with strings. He'll allow Jeff to develop a luxury resort at Plunder Cove, a prime location that could make him a very rich man. The catch? He must settle down first, and with the woman of his father's choosing.
Aspiring chef Michele Cox is certainly alluring, but if Jeffrey must marry her then love can't and won't enter the equation. Still, the heat between the two is impossible to ignore.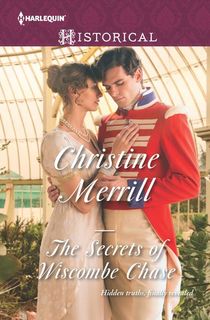 The Secrets of Wiscombe Chase
Gerald Wiscombe left for war a naive boy, but he returned a man, a broken one determined to get on with his life and reclaim what is rightfully his. That includes his wife Lillian, who he hasn't seen for years. Gerry's grown paranoid, convinced that his wife has been less than faithful in his absence, and he'll take great measures to expose the truth.
Lily has a lot of secrets she's kept from everyone, including her war hero husband. She's endured all she can to protect her beloved son. Now, it's her husband who could reveal all to the world. Will they ever regain trust in one another?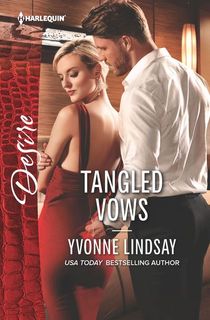 Tangled Vows
Yasmin Carter is in a tough spot. Her family's business is struggling and on the verge of bankruptcy. She'll do anything to save it, but the solution offered is not the one she expected.
Ilya Horvath is her bitter rival, a charismatic CEO who she shouldn't get involved with in any possible way. Yet he's offering her a way to help her family. All she has to do is marry him! But winning her over will take more than his lavish promises, especially with a world of secrets threatening to tear them apart.