Any romance reader is familiar with the name Fern Michaels—she's written more than 150 romance and suspense novels, many of which feature strong female leads and have gone on to become New York Times bestsellers. Color us intrigued!
With so many romantic Fern Michaels books to choose from, it can be overwhelming to decide where to start. Lucky for you, we've picked 10 of our favorite love stories from Fern Michaels. She writes love stories for every taste, whether you prefer your romance reads to be historical, contemporary or suspenseful.
Related: Get a Sneak Peek at Fearless, a Gripping New Novel from Fern Michaels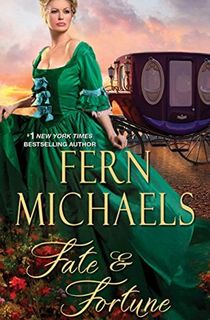 Fate & Fortune
Our first romance recommendation from Fern Michaels is actually two historical romances in one volume.
In Vixen in Velvet, the highborn Victoria Rawlings is looking to avoid an arranged marriage, and pulls if off by switching places with a tavern maid. This leads her to meet Marcus Chancelor, a handsome American who is also secretly posing as someone else. Will they take the risk to reveal who they really are—and then, will they take their chance at happiness?
In Whitefire, Katerina Vachenko is a woman scorned, and is looking toavenge the marauders who ransacked her village. There's just one problem—to get what she wants, she'll have to work with her sworn enemy, the Mongol prince.
Related: The 24 Best Historical Fiction Novels That Will Steal Your Heart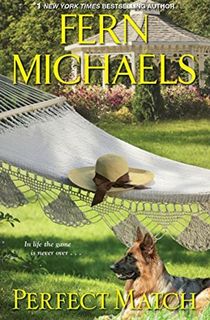 Perfect Match
After getting injured, former NFL star Jake Masters is confined to a wheelchair and as sequestered himself in his lavish home. But his matchmaking twin sister Beth refuses to let him wallow for too long.
Cue Gracie Sweet, the assistant hired to help Jake take over Beth's matchmaking business. Soon she's revamping the business and Jake's entire life, something he's not too pleased with at first. But when push comes to shove, they'll need to work together if their company is going to make it.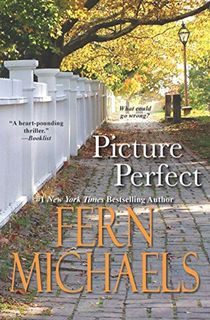 Picture Perfect
Fans of romantic suspense will fall hard for this story. Lorrie Ryan has been looking forward to taking her seven-year-old nephew camping. But when Davey disappears, their weekend of fun quickly turns into a nightmare. When the police fail to find Davey, FBI agent Stuart Sanders is put on the case—now, he's the only man who can help Lorrie before it's too late.
Related: 10 Romantic Suspense Books to Send Chills Down Your Spine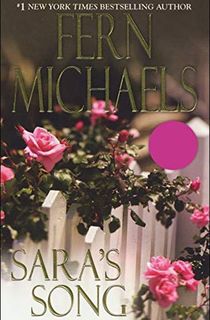 Sara's Song
Though she still has a wonderful career and loving friends, Dr. Sara Killian is heartbroken. For a brief time, she got to love world famous rock star Dallas Lord, until he was tragically taken away.
Before he disappeared, Dallas gave Sara a love song, just for her. Now it's taking her to places she could have never imagined. When it leads her to Adam, Dallas's older brother, Sara is torn anew. Can she be with Adam, the most complicated and attractive man she's ever known, even while her heart won't let her forget Dallas?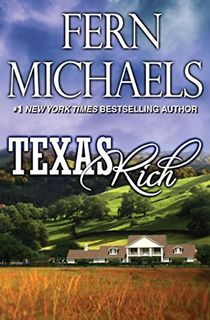 Texas Rich
Bille Ames was young, beautiful, and had no idea what she was getting into when she met Moss Coleman at the Philadelphia Nany Yard during World War II. Soon she finds herself married, pregnant, and completely wrapped up in the world of the Texas Rich. As she deals with all the new challenges her life throws at her, Billie comes into her own as a wife, a mother, and a woman in her own right.
"A big, rich book in every way. . ..I think Fern Michaels has struck oil with this one." –Patricia Matthews
Related: 9 Books About Love for People Who Don't Like Romance Novels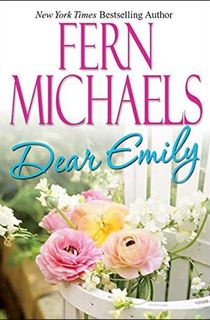 Dear Emily
After 20 years of marriage, forty-year-old Emily Thorn has nothing left from her marriage except a letter from her husband, informing her that their life together is over. Instead of letting the pain and heartache (not to mention outrage) overcome her, Emily decides to move on and reclaim her life.
After slimming herself down, Emily starts a chain of fitness centers and finds success as an entrepreneur. She also finds herself being courted by two different men—one kind and compassionate, one charming and sensual. Now, all she has to do is choose the right one.
Related: 20 Engrossing Love Triangle Books That Will Tear Your Heart in Two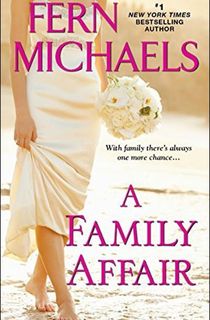 A Family Affair
Dancer Trisha Holiday initially ignores the admiring note that arrived backstage after one of her performances. But the man who sent it, a wealthy foreign prince named Malik, is persistent. Soon he persuades Trisha to visit his kingdom, and ends the trip with a marriage proposal.
Trisha agrees to the fairy-tale-like turn her life has taken, and soon finds herself adjusting to new customs and planning an opulent wedding. But as much as she loves Malik, Trisha soon realizes that staying true to herself is more difficult than she had thought it would be.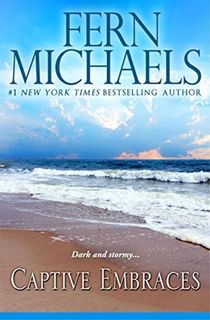 Captive Embraces
This adventurous romance from Fern Michaels follows the proud and beautiful Sirena Córdez, a woman who once commanded her own ship and battled pirates to avenge her sister's violent death. But after she meets Regan van der Rhys, her life as the Sea Siren ends.
Though they were enemies on water, she and Regan fall into a deep, passionate love and marry one another. However, a tragedy tears them apart, and abandoned by her husband, the Sea Siren takes to the seas once more.
Related: 10 Swashbuckling Pirate Romance Books That Will Leave You Swooning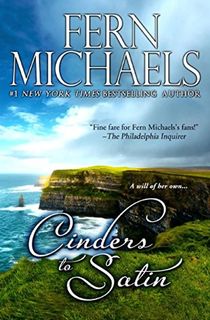 Cinders to Satin
Callie James learned to survive in the squalid back alleys of Dublin. Tough, spirited, and possessed of a singular beauty, she was sent to New York to find her fortune. But everywhere she turned there were men who saw only what they wanted to see in her. Byrch Kenyon offered friendship and encouragement, but he also saw the desirable woman she would one day become. Rossiter Powers, the rich son of a respected family, saw something else in Callie—and nearly destroyed her. Hugh MacDuff, rich only in love and compassion, did his best to save her. But Callie—strong, smart and determined to succeed—insisted on taking charge of her own destiny.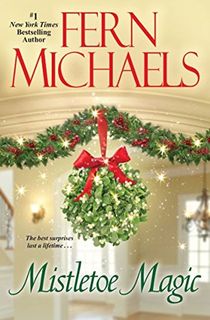 Mistletoe Magic
The collection of romantic short stories focuses on everyone's favorite time of year: the holidays.
In "Making Spirits Bright," a woman enters a marriage of convenience so she can adopt her orphaned siblings—but what was supposed to be a temporary Christmas miracle turns into something more.
In "Mister Christmas," attorney Claire O'Brien travels to Ireland to change her client's will, only to be met with resistance from his (admittedly handsome nephew).

In "A Winter Wonderland," Angelica decides to spend Christmas in Colorado, only to find herself in the hospital after an unfortunate snowboarding accident. When she wakes up, all she can remember is the man who saved her...

In "Candy Canes and Cupid," P.I. Hannah Rey plans on spending Christmas alone...until her biggest client insists that she accompany him on a ski trip.

Related: 19 Holiday Romance Books to Light You Up
This post is sponsored by Open Road Media. Thank you for supporting our partners, who make it possible for Early Bird Books to continue publishing the book stories you love.