The internet loves The Mummy, the 1999 action movie that combines paranormal scares, pulp-style adventuring, and swooning romance. Over the past 20+ years, appreciation for the film has only grown, especially for its leading man, the sinfully underrated Brendan Fraser.
If you too love The Mummy and wish there were more romance novels out there like it, do not fear, for we have compiled a list of eight books you can read now. Whether you like historical adventures, plucky archaeologists, magical drama, or worldwide romps, there's something for everyone!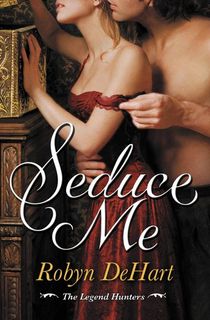 Seduce Me
Fielding Grey is a man with two very different lives. By day, he is the second son of the Marquess of Eldon, but by night, he is a daring fortune hunter who tracks down rare and mythical antiquities with the Legend Hunters, a group of wealthy titled men looking for the rarest items on the planet.
Their latest target is none other than the legendary Pandora's Box. The only problem? Someone's already opened it up to see what's inside. Esme Worthington couldn't resist a teeny tiny peak into the box, but now she's unleashed the curse of lust and she and Fielding must deal with it. Or is it a blessing?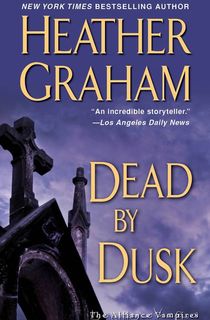 Dead by Dusk
Written under the name Shannon Drake, the highly prolific Heather Graham's Alliance Vampires series combines the supernatural with old-school adventures. The sixth novel in the saga, Dead by Dusk, moves the action to the Italian coast, where American Stephanie Cahill is hoping to get a fresh start. Yet trouble seems to be following her, with young women being disappeared only to be found horribly violated. And then there's archaeologist Grant Peterson, who believes that his latest burial site may hold the key to the identity of this new killer.
The powerful attraction between Stephanie and Grant is a complication neither can afford as they fight against the clock to discover the murderer and keep Stephanie safe from his clutches. Graham is a long-time romantic suspense writer and there are a lot of echoes of her multi-book series Krewe of Hunters in this title.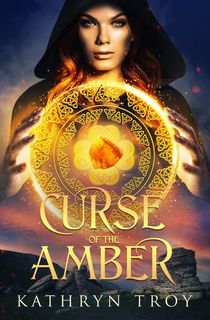 Curse of the Amber
Quintus is a dutiful son and soldier, sent to Britannia to improve his marriage prospects and ensure the Druids never regain control over the land. Their plans for him, however, turn out to be far more sinister, and he is sacrificed to their sacred bog, trapped in the mud for two thousand years.
Asenath Hayes, an ambitious archaeologist, discovers the bog body, one of the most well preserved in history, but she doesn't expect him to wake up. Soon, she finds herself completing her research with the subject himself up and walking about, but while he's determined to go back to his own time, Asenath is growing more smitten with Quintus.
Related: 10 Romance Books Like Outlander
Mr. Impossible
Rupert Carsington, fourth son of the Earl of Hargate, is the family screw-up, constantly falling into petty fights and societal drama. It's all fine for Rupert, who's having a great time, right up until he ends up stuck in an Egyptian prison. His only way out is to accompany the irresistible widow Daphne Pembroke on a dangerous mission to save her kidnapped brother and maybe find a mythical lost treasure on the way.
Full of adventure and derring-do, there are major echoes of Rick and Evie throughout Mr. Impossible, which is sure to delight The Mummy fans who wanted even more romance in the film!
Grim Shadows
The second title in her Roaring Twenties series, Jenn Bennett's Grim Shadows moves the action to the foggy streets of prohibition-era San Francisco. Archaeologist Lowe Magnusson is in possession of the djed amulet, a priceless ancient Egyptian artifact that half of the city's elite wants their hands on. That includes the curator Hadley Bacall, daughter of Lowe's patron and a decidedly distracting presence in his life.
Raised by nannies and kept at a distance by her rich father, Hadley would have enough problems on her plate even if she wasn't cursed with deadly spirits as her constant companions, but now she must deal with an antique that opens up a door to the land of the dead. All that and the handsome Swedish archeologist who's a thorn in her side is stirring up more than danger in his path...
Related: 14 Paranormal Romance Books That Give Us Chills in All the Right Places
Stolen Fury
Dr. Lisa Maxwell is an archaeologist who has staked her entire career on collecting the three Furies, a priceless set of ancient Greek reliefs. She had one in her possession but now it's gone, stolen by the red-blooded Rafe Sullivan after a night of blinding seduction. Now, she wants revenge, so she tracks him down to Miami to get her artifact back.
But he won't let it go without a fight, and he too wants to get his hands on all three of the Furies. Left without much of a choice, Lisa teams up with Rafe to battle against a band of treasure hunters and be the victors in an archaeological expedition that's a whole lot more exciting than field work and cataloging.
Related: 14 Scintillating and Satisfying Enemies to Lovers Books
Blades of the Rose
Over four novels, Zoe Archer's Blades of the Rose series follows a group of daring Victorian-era adventurers who travel the globe to protect the world's magic. Imagine Indiana Jones crossed with Warehouse 13!
Warrior, the first novel, sends former soldier Captain Gabriel Huntley to Mongolia, where he encounters the dazzling Thalia Burgess, a fellow adventurer on the hunt for a priceless magical artifact. She's fiercely independent and not in need of a strong and handsome man to accompany her, but Gabriel doesn't plan to leave, and it doesn't take long for things to get steamy!
The Mummy, or Ramses the Damned
The queen of vampire novels has never written a full-on romance novel before, but her baroque and deeply sensual explorations of the paranormal have always been rooted in an intensely romantic style and approach. While the Vampire Chronicles may be her magnum opus, and the works she's best known for, she delved into the world of Agatha Christie-esque historical mystery with a romantic twist with The Mummy, or Ramses the Damned.
Heavily inspired by the Boris Karloff version of The Mummy from 1931, Rice's novel is an Edwardian period tale of murder, curses, and love. Julie Stratford, the heir to a vast shipping fortune, is navigating the hell of her father's unexpected passing during an archaeological expedition in Egypt when the mummified body of the pharaoh Ramses II awakens. Unashamedly melodramatic and wearing its cinematic inspirations on its sleeve, Anne Rice's The Mummy may be the ideal book for lovers of 1999's The Mummy!
Featured still from 'The Mummy' via Universal Pictures