Sex and the City stands tall as one of the most influential and beloved romantic TV shows of the past 30 years. Based on the book by Candace Bushnell, Sex and the City took on a whole new life separate from its source material.
Whatever you think about And Just Like That, the impending Samantha-free reboot, it's hard to deny the impact of this fiery and witty rom-com about four well-dressed friends navigating New York City's dating scene with candid aplomb and total shamelessness. If you're in the mood for something to scratch that particular itch, or are just waiting for the new season, we've got seven books to tide you over.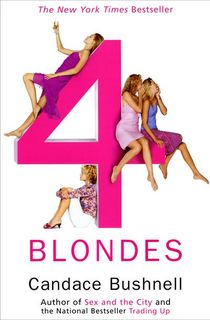 Four Blondes
Aside from the adventures of Carrie, Sex and the City author Candace Bushnell has a number of novels to her name. On the dawn of the millennium, a new quartet of thoroughly modern New York women tread some familiar territory in Four Blondes.
This circle of tight-knit friends includes a somewhat famous model, a magazine columnist struggling to keep her marriage to a literary journalist together, a young woman whose dreams of the perfect New York life are quickly unravelling, and a former It Girl who fears that her prime is long behind her. A much darker book than Sex and the City, Four Blondes is still as fizzy and funny as Bushnell's most well-known work.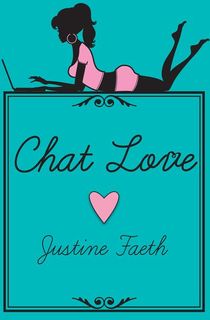 Chat Love
Like many a woman in New York City, Lucia is just trying to get on with her life, establish her career, and find a good man to settle down with. After a few disastrous IRL dates, her friends encourage her to try out the online agency Chat Love. Things somehow get even worse, with bad date after bad date leaving Lucia wondering what on earth is going on with the men of the Big Apple. But there is one guy.
Jack, a Chat Love regular, is somehow keeping her interests piqued, even after a cycle of dating disaster. Surrounded by her very SATC-esque friends— the lascivious Danni, the unabashed romantic Autumn, and the level-headed realist Skyler— Lucia is on the hunt for love.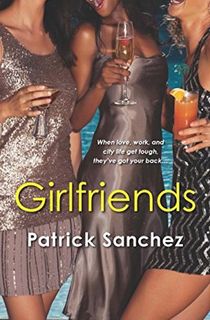 Girlfriends
Gina, Cheryl, and Linda are three very different women bound by friendship and a hunt for the right love, or at least the right love for that moment. Gina's biological clock is ticking and seeing all her former high school friends married with kids on the way has her feeling a touch antsy.
Cheryl's dumped her commitment-phobic boyfriend and wants the right guy now, even if that means turning to personal ads. Linda's left a string of girlfriends behind her, but now, she may have found her dream woman. Or so she's hoping. Sometimes, things are too good to be true, and the best things in life come when you least expect them.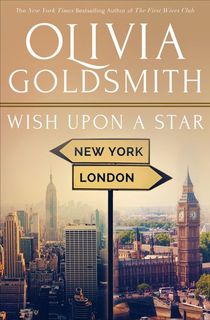 Wish Upon a Star
By the author of the beloved The First Wives Club, the late Olivia Goldsmith's Wish Upon a Star is a decidedly modern Cinderella story. Claire is a working girl from Staten Island who spends her days as a secretary at a Manhattan law firm reading romance novels and keeping an eye on the utterly gorgeous law partner Michael. She doesn't think he's interested in her, so imagine her surprise when he offers her an all-expenses-paid trip to London.
Things don't work out with Michael but London proves to be the city of her dreams, and she decides to stay in the city for as long as she can. Add the attentions of a straitlaced Englishman and Claire's London life becomes more fruitful than she ever could have imagined.
The Dirty Girls Social Club
Six Latina women who met while studying at Boston College have remained an inseparable unit of love and support, nicknamed the Dirty Girls Social Club. Over regular meetings and drinks, the sextet share their problems: Columnist Lauren just watched her boyfriend cheat on her from her closet; Valley girl Amber is a rock en Español singer who's on the brink of stardom while trying to cling to her roots and Elizabeth works as a TV anchor but is struggling to keep her private life behind closed doors.
At the same time, Sara has the perfect domestic life she always dreamed of, but is paying a hefty price for it; Rebecca runs Ella, a magazine aimed at Latina women, and her marriage to a man she barely seems to understand crumbles to nothing; and Usnavys just wants to find a guy with enough spare cash to keep her in Manolo Blahniks for life.
Waiting to Exhale
The legendary Terry McMillan, author of How Stella Got Her Groove Back, also brought the world the delights of Waiting to Exhale. Perhaps best known for the film adaptation starring Whitney Houston and Angela Bassett, Waiting to Exhale follows the friendship between four Black women and the tumultuous relationships they have with men.
Vannah still hopes that her married lover will one day leave his wife for her; Bernie's discovered that her husband, who she supposed over fulfilling her own dreams for years, is leaving her for someone else; Robin's lover has dumped her and she's eager to move onto someone better; and Glo's ex-husband has just come out as gay. All of them are "holding their breath" until the day they can feel comfortable in a committed relationship with a man, but until then, they're just "waiting to exhale."
Bet Me
Bet Me is a beloved contemporary romance novel, widely considered an ideal beginner's book for newbie romance readers. Minerva Dobbs has no fantasies about the perfect man or happy-ever-after, and her cynicism is only strengthened when Cal Morrissey asks her out to dinner to win a bet.
After their "date," they decide to call time on their tryst and never see each other again, but fate has other plans. This is a laugh-out-loud romance full of doughnuts, amazing shoes, banter, and a whole lot of chaos theory. If you loved the back-and-forth chemistry of Carrie and Mr. Big, the relationship of Min and Cal is perfect for you.
This post is sponsored by Open Road Media. Thank you for supporting our partners, who make it possible for A Love So True to continue publishing the book stories you love.
Featured still from 'Sex and the City' via HBO