A New York Times-bestselling author of over 100 novels, Heather Graham books include plots with thrills, chills, and incredible love stories—and they often have all three at once. With her books spanning multiple genres, including contemporary romance, romantic suspense, historical romance, paranormal thrillers and even time travel, chances are you've come across a Heather Graham novel. But whether you're new to her romances or have read a few, check out this list of ten of her most popular romance books below.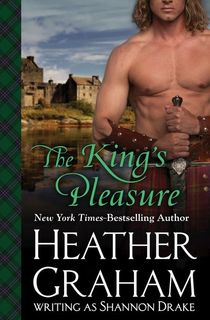 The King's Pleasure
Originally written under the pen name Shannon Drake, this 1996 medieval romance shows Graham's talent for historicals. Danielle D'Aville is forced to wed Adrien MacLachlan, even though the Scottish knight is a sworn enemy who destroyed her family home when she was a child.
Yet once wedded to the man, the young French woman begins to feel a passion towards him she can't deny. This steamy historical romance is a perfect pick if you love arranged marriage plots and enemies who become lovers.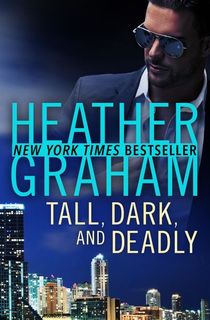 Tall, Dark, and Deadly
When her wild friend Marnie disappears, Samantha suspects the worst — and is determined to find out who did it. Unfortunately, her friend has a lot of men in her past who could be suspects, so Samantha has her work cut out for her.
Adding to her troubles is the realization that her new neighbor is an old flame whom she's not entirely over. Between the suspense, the suspects, and the second chance romance here, Tall, Dark, and Deadly will keep you hooked.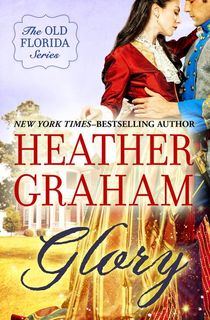 Glory
Heather Graham is known for her Florida-set romances, but in Glory, she took the state back in time to the Civil War. Rebel Colonel Julian McKenzie is in the South without enough supplies when he discovers the rural plantation of widow Rhiannon, who is known locally as a witch.
Rhiannon and Julian begin to fall for one another, despite the trouble around them. Even though Rhiannon is more a healer than witch, Graham's penchant for the supernatural has her experiencing actual visions. But can Rhiannon envision her and Julian's story ending happily?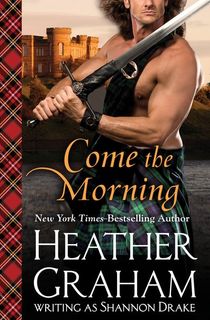 Come the Morning
Writing this first book in the Graham Clan series led the author to research her own Graham family tree in Scotland for inspiration. Set in the 12th century, Come the Morning is the fictionalized account of Scottish chieftain Waryk de Graham, who is given a Viking bride to marry. But spitfire Mellyora MacAdin refuses to submit to her husband's wishes, even as she desires him.
With a lush Scottish setting and what Publishers Weekly calls "the vividly rendered skirmishes and treachery of medieval Scotland," this one is sure to .
The Killing Edge
If you love romance, suspense, and ghosts, this 2010 Heather Graham book was written for you. Ten years after she survived a high school tragedy, Chloe has become a psychologist who aids the police… though she still sees the ghosts of her fellow classmates who perished. When a swimsuit model disappears, Chloe begins seeing her spirit, too.
Enter investigator Luke, who's on the case of the missing model. The two work together to solve the mystery, but there's no getting around the incredible chemistry they have. Publishers Weekly called this one "captivating," adding, "Romance fans will have no reason to complain."
Picture Me Dead
In the Florida Everglades, homicide detective Jake Dilessio discovers a murder victim that bears a resemblance to the victims of a cult leader he put away years ago. To discover what's going on, he needs the help of savvy Ashley Montague, a cop in training.
But with someone watching all of Ashley's moves, falling for her makes Jake worried for her safety. This 2003 is what Booklist called "a real page-turner." Publishers Weekly agreed, adding, "Graham's tight plotting, her keen sense of when to reveal and when to tease, and her eye for the Florida landscape will keep fans turning the pages."
Ghost Shadow
Part of her Bone Island trilogy, Ghost Shadow is full of Graham's delicious blend of suspense and supernatural creepiness. Katie O'Hara is able to communicate with spirits. When a murder victim tries to warn her, she begins to suspect David Beckett of murdering his fiancée.
The trouble is, she's also falling for him… If you've got a thing for gothic romances, you're probably already excited for this one. Just maybe read it with the lights on.
Haunted
The first in the Harrison Investigations series, Haunted is about paranormal investigators, which is probably enough to make some of you snatch up this romance! Readers who love grumpy heroes will be drawn to Matt, the owner of a historic Virginia home the locals are afraid of. Reluctantly, he agrees to hire Darcy Tremayne of Harrison Investigations to check out the house, even though she's beautiful and looks a little too much like his ex.
But the spirits of the past—and some real danger in the present—throw Matt and Darcy together in an that creates what Booklist called "a fine paranormal romance with a strong mystery plot and a vibrant setting."
Hurricane Bay
Hurricane Bay hits a lot of the same juicy gothic romance and suspense notes as Tall, Dark, and Deadly. After she goes missing, P.I. Dane is framed for the murder of his late ex-girlfriend, Sheila.
Sheila's best friend, Kelsey, isn't sure what's going on, but she's willing to work with Dane to try to track down the real killer—even if the two of them have their own romantic past. But what happens when Sheila's body is found with Dane's tie around her throat?
The Island
After finding human remains on a trip at Calliope Key, Beth returns home to Miami to find herself threatened by someone. Beth suspects Keith, the attractive diver she'd seen on her trip.
But when they interact, the sexual chemistry between them is more blistering than the Florida sun. With the help of some local police, Beth attempts to trap the killer at a yacht club festival, guaranteeing some thrills to go along with your romance.
This post is sponsored by Open Road Media. Thank you for supporting our partners, who make it possible for A Love So True to continue publishing the swoon-worthy stories you love.
Featured photo of Heather Graham: Amazon