For many romance readers, their introduction to the genre came through their mothers' books. OK, they didn't always tell their mom that they were "borrowing" their well-worn paperbacks, complete with heaving bosoms and long flowing hair blowing in the breeze on the cover. Call it a rite of passage!
The first generation of what we know as romance novels were highly dramatic, extremely emotional, and often accompanied by images of Fabio. They don't write them like this anymore!
Here, we've listed eight romances that were commonly found on moms' shelves across the nation before quickly being lifted by their curious daughters. Grab your own copy!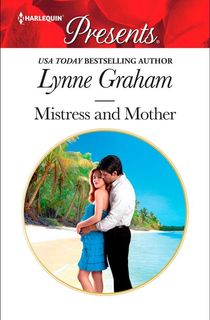 Mistress and Mother
On their wedding day, Molly Bannister and the wealthy Italian tycoon Sholto Cristaldi separated. The split made newspaper headlines, though no one ever guessed why their marriage wasn't consummated. Molly wants nothing to do with her inconvenient ex-husband but her brother's debts pose a problem for them both.
Sholto strikes a deal: he would settle the debt if Molly moved in with him—and they could finally have the wedding night they were denied. So, Molly is back with the man she divorced... and now she's pregnant. What is an accidental wife to do?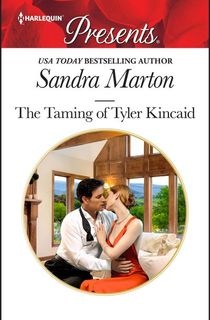 The Taming of Tyler Kincaid
Jonas Baron is getting ready to choose who will inherit his vast family fortune. For Caitlin McCord, Jonas's stepdaughter and the manager of his ranch, it's a big moment. But then an arrogant stranger by the name of Tyler Kincaid arrives and starts to shake things up.
He makes Caitlin want to scream, especially after Tyler admits that he's on the Baron ranch for two reasons: to know about long-buried secrets and to have Caitlin. He wants to know about his secret past, and Caitlin can't help but be drawn to him as he works his magic. But what is his connection to the Baron family?
Related: 20 Must-Read Harlequin Books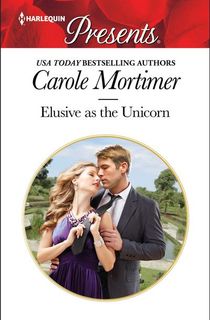 Elusive as the Unicorn
Eve Eden is an artist who makes her living anonymously but to major acclaim. Working under the name the Unicorn, she's created some of the country's most sought-after pieces. When art entrepreneur Adam Gardener reveals that he's searching for the elusive Unicorn, Eve gets nervous.
It turns out that Adam is a determined man, one with a mesmerizing presence, and he always gets what he wants. Eve is hypnotized but she's already engaged to her long-time friend Paul. Can Eve and the Unicorn come together and find the answers she seeks?
Related: Engrossing Love Triangle Romance Books That Will Tear Your Heart in Two
Honey and the Hired Hand
Originally published in 1992, this romance novel started a series that many women of the time will never forget. When a mysterious drifter appeared at Honey Farrell's ranch, willing to work for room and board, she was wary, yet couldn't help but hire him. Jesse Whitelaw is stoic and gruff, able to scare away the lurking cattle rustlers with one growl. He won't reveal anything about himself to Honey but she's content to let him get on with his work.
It's been a while since she's had a man around the house and Jesse is a good one underneath that surly exterior. Her sons quickly warm to him, happy to have a father figure to help them with their troubles. But Jesse is hiding a secret, one he must keep concealed or risk death. His new life on the ranch with Honey is one he'll fight to keep, but if the truth comes out, will he lose everything?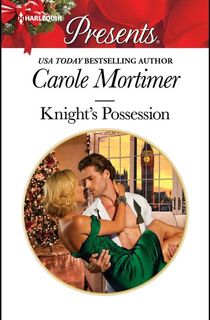 Knight's Possession
After years of watching her mother's gullible heart drive her from one man to the next, Laurel had decided that, when it came her time to marry, she would be pragmatic about it. A husband is for safety, convenience, and comfort, not big fairy-tale romance or unbridled passion.
Yet she can't help but be relieved when her dull fiancé Giles calls off their engagement. And then there's her stepbrother Reece, who confesses his love to her and promises that he'll find a way to thaw her cold heart. Maybe there are such things as knights in shining armor after all.
Related: '90s Romance Novels That Should Have Been Soap Operas
The Velvet Promise
All of England rejoiced when Judith was married to Gavin Montgomery, but she was less enthused. Standing at the altar, she made a silent pact: she would hate her new husband and reject his love. If he wanted it then he would have to take it from her.
For Gavin, his love for his new wife is all-consuming, his desire unquenched, even though his heart had been pledged to another. Destiny has plans for them both, and it won't be what either of them expect.
Related: 10 Marriage of Convenience Books That Prove Love Works in Mysterious Ways
The Flame and the Flower
Written way back in 1972, Kathleen E. Woodiwiss's The Flame and the Flower is often seen as the first true romance novel of the 20th century. It's certainly got everything one could ask for in an old-school romantic thrill!
Heather Simmons is being held captive by her cruel aunt in her Georgian mansion and forced to live a life of ceaseless toil and pain. It's made her a desperate woman, and in one shocking moment, she is forced to flee the only home she knows.
She ends up in the arms of Captain Brandon Birmingham, a virile and intense man of the sea. He abducts the beautiful fugitive from the tumultuous London dockside, determined to keep her for himself and introduce her to a world of pleasures untapped.
A Pirate's Pleasure
Skye Kinsdale is sick of being seen as a prize for men to win. Betrothed to a lord she has never met, she's keen to get to America and reject him on sight so that she can live as a free woman capable of making her own decisions. That is until the infamous pirate Silver Hawk seized her ship and banished all other men from her life.
Silver Hawk is the most feared outlaw of the seas, the black prince of the open water. He's used to getting whatever he wants, regardless of who he has to hurt to get it. And of course he desires Skye, and he will have her. By the law of the sea, she is his, and he will teach his fiery-haired temptress to surrender to his lawless rule.