There's nothing like a summer romance—which is why we're especially drawn to reading about them when the days are long and the nights are hot. These 12 breezy novels are packed with serious swoon potential, and are perfectly suited for wherever you find yourself this season. So pour yourself a tall, cold glass of lemonade (or maybe something a little stronger), and prepare to feel weak in the knees.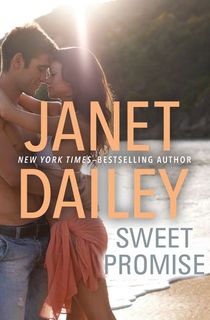 Sweet Promise
If you like your romances filled with drama and second chances, Sweet Promise should be your poolside pick this summer. Texan Erica has moved on with her life and found a great guy, but she's still drawn to her ex-husband, Rafael de la Torres. Passion, along with Erica and Rafael's second chance at love, makes this a sizzling beach read. The story is told through Erica's perspective so you can't help but feel her attraction, pain, and hope as deeply as she does. Erica has found the perfect man—handsome, rich, and in love with her—she can finally move on from her torrid past... but will she? Erica must face her past—will she find her love in ruins or will she unbury true love?
RELATED: 11 Second Chance Romance Books That Will Make You Believe in Love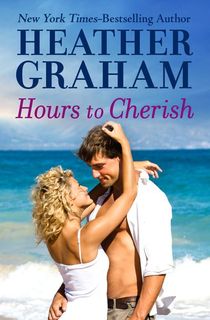 Hours to Cherish
Cat is a young widow on the island of Tiger Cay whose late husband perished on the sea. But when she's offered the chance to find a shipwrecked boat containing a fabled buried treasure she's always dreamed about, she rises to the challenge and ends up discovering passion with a sailor as they work together to find it.
For those who love romance stories on the sea, this novel promises a unique, exciting, and emotional read. You'll find yourself rooting for Cat as she refuses to give up or lose hope. But be warned some ghosts of the past will resurface and Cat will have to face some unexpected surprises. Will love persevere? Hold on tight, a tempest is approaching.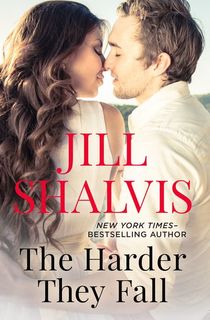 The Harder They Fall
With her trademark humor and heat, Jill Shalvis is a queen of contemporary romance. This short book—perfect for an afternoon at the beach—pairs a feisty lingerie shop owner and responsible doctor, making for an enjoyable story. Dr. Hunter is a control freak workaholic but when he meets Trisha—our heroine—he can't help but fall head over heels for her. These wonderfully mismatched lovers will teach us that a cleaver captor can still win over a stubborn heart. If you haven't experienced Jill Shalvis yet, this is a great place to start! If you're looking for the classic opposites attract with a bit of steamy seduction and charming chaos, look no further. You'll be left wondering where you can find your doctor.
My Heart's Desire
The sole Regency romance on this list, My Heart's Desire is still a great addition to your beach bag—especially since it's set on the high seas! Lady Alexandria should be getting married to a proper suitor, but she wants adventure. She finds one with the ship's captain, Drake, who takes her on a wild ride she didn't expect. They get caught in crossfire of war and end up shipwrecked on an island. On the island Alexandria and Drake discover passion, tenderness, and love. They find paradise but can it last forever? Drake dreads the day they are rescued where secrets will reach the surface. Can they overcome the dangers or will it all come down crashing and burning?
RELATED: The Best Historical Romance Novels That Will Steal Your Heart
Welcome to Temptation
Jennifer Crusie is classic in the romance genre, and this romance is both hilarious and very sexy. Sophie travels to the small town of Temptation—aptly named, if you ask us—to help her sister film a movie that turns out way more racy than she anticipated. There, Sophie butts heads with the mayor, Phin—but she's also incredibly attracted to him. Why wouldn't Sophie find Phin attractive? Phin is the classy, sexy single dad that Sophie is constantly running into. Soon Sophie and Phin lose control and are caught in a web of gossip, adultery, and murder. Sophie and Phin only find themselves deeper in trouble... and in love! Nobody does romps like Crusie, and this one delivers plenty of opportunities to laugh and sigh throughout.
Nuts
Romances centered on food are doubly indulgent, and this one, the first in Alice Clayton's Hudson Valley series, is about a private Hollywood chef who returns home to upstate New York and falls for a local farmer who brings her organic walnuts. After having a successful life on the West coast, her career takes a plunder and Roxie—the Hollywood private chef—must return to New York. There Roxie must face her unglamorous life as she bails her hippie mother and runs the family diner. When Roxie meets Leo everything changes; suddenly, returning home isn't such a bad idea. The other titles in what is currently a three-book series are very tongue-in-cheek (Cream of the Crop, Buns) which gives you just a taste of how unbelievably fun they are to read.
The Hand I Fan With
This love story conjures up not only the South in summertime, but a 100-year-old ghost that romances the heroine of the story. Lena is a successful woman who's holding together her small Georgia town. Lena, now forty-five, is growing weary of constantly solving the town's problems; all she wants is to find love and a partner to be with her. She's also psychic. When the supernatural and romance collide the unexpected occurs. A male ghost appears and sweeps her away, it's both strange and incredibly steamy … not to mention a story you'll remember for summers to come. It's heartbreaking, uplifting, funny, and erotic—perhaps the perfect mixture. A love story that satisfies both your physical and spiritual needs.
Sweet Filthy Boy
If you're dreaming of flying off to Europe, you couldn't do better than reading Sweet Filthy Boy on the plane ride there. The romance between Mia, a recent college grad, and Ansel, the man she has a steamy affair with in Vegas, goes international when the two decide to spend the summer together in France. Mia enters summer filled with fun and play with her sweet, filthy man but summer eventually comes to an end. Feelings begin to develop, adventures feel real, and decisions must be made. Will Mia decide to return to the life of security or will she take on a new life filled with uncertainty? If you like your love stories full of steam and sweetness, stow this one in your carry-on.
The Lucky Charm
For the sports fans out there, the baseball romance The Lucky Charm is a great one to read between games. Izzy is an inexperienced major league reporter who meets Jack, a second baseman who catches her eye—and eventually her heart. Who doesn't love a hunky, strong athlete? Jack is completely committed to his sport until he meets our heroine. Izzy is a persistent and determined woman who will stop at nothing to prove to her misogynistic boss that she is competent. Just like in baseball, this romance takes its time to get it just right. Together Jack and Izzy face vulnerabilities and play the love game. The combo of love story and America's favorite pastime makes this a perfect summer beach read.
The Tin Star
If western romances are your thing, this contemporary story between two men will certainly heat up your summer. James is a recently-outed ranch worker who's in love with an older friend of his brother's, Ethan—who owns Tin Star Ranch. Ethan has always had a soft spot for James is very protective of him. Can they overcome the conflicts in their relationship or will someone end up hurt? Can they find their happily ever after or will violence jeopardize their hard fought happiness? Along with the sultriness of a ranch in summertime, the book packs a wallop of feels as the two men fall deeper for each other. Sexy cowboys? Check! Forbidden love? Check! Steamy scene? Check!
RELATED: 8 Western Romance Books That Will Make You Yearn for a Cowboy of Your Own
Ride With Me
Ride with Me has a great setup—perfect for days of endless sunshine and blue sky. After placing an ad for a cycling buddy, Lexie ends up stuck with Tom, a hot loner with a bad attitude, as they bike across the TransAmerica Trail together. Lexie was looking for someone friendly and fun perhaps this is better than what she imagined. Tom can't help but feel a strong attraction to Lexie despite all his attempts against it. This enemies-to-lovers tale is smart, amusing, and seriously hot. Soon one thing leads to another as a kiss becomes an endless night os sex. Plus, there's a great scene involving hot sauce in which Lexie and Tom communicate a lot without saying a word.
Mr. Right-Swipe
The newest book on this list, this Ricki Schultz romance tackles contemporary dating dilemmas when teacher Rae is pressured into online dating … and stumbles onto the profile of a fellow teacher. Rae could care less about finding love but her friends stage an intervention and force her to give in. We tag along with Rae as she enters the online dating world and follow her dates and the guys she meets. This romance has many laugh-out-loud moments, and there's no better way to spend your summer than cozied up with a romantic comedy. Perfect for fans of Love Connection or Bridget Jones because this book will hit the same sweet spot. A funny, relevant tale for anyone that is single in the digital age, you'll be asking where Mr. Right (Swipe) is hiding!
This post is sponsored by Open Road Media. Thank you for supporting our partners, who make it possible for A Love So True to continue publishing the swoon-worthy stories you love.
Featured photo: India Tupy / Unsplash
This article was originally published on July 12th, 2017.