Everyone is familiar with rom com movies. Filled with meet cutes, silly mix-ups and just-plausible-enough scenarios, this feel-good genre is a go to for movie nights and taking your mind off real life. If you can't get enough rom com movies, you should check out rom com books!
What is rom com in books?
Rom com books are just like rom com movies, combining the romance and comedy genres to tell heartwarming stories that never take themselves too seriously. The happily ever after is guaranteed, and so are the laughs!
Humor makes everything better—especially love. Loud out loud as you devour these heart-warming rom com books that will have you addicted until the very last page.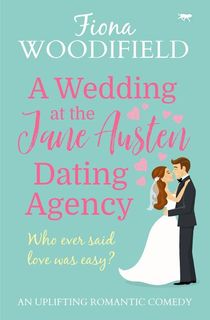 A Wedding at the Jane Austen Dating Agency
Sophie Johnson is the managing director of The Jane Austen Dating Company and dating her own dream man, Darcy Drummond. But even though her life seems perfect on the outside, there's trouble in paradise. Her relationship with Darcy has lost its luster, and his mom is an ever-present source of trouble. The agency isn't drawing in enough eligible men, and the pressure is on as she tries to plan the perfect Regency wedding.
But none of that compares to the mega distraction that is the charming and handsome Henry Baxter. Sophie is about to learn that mixing business and pleasure is a bad combination… But is it so wrong for her to want to have it all?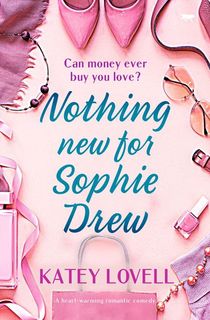 Nothing New for Sophie Drew
Sophie Drew knows all too well that life isn't easy being 30, single, and stuck in a horrible job. When a letter from the bank makes her realize she's also knee-deep in debt, Sophie decides it's finally time to take back her life. Things start looking up when she meets Max, a handsome charity worker who supports her good choices.
But when her ex Darius shows up again, Sophie is tempted to go back to her old ways. Now, she must make a choice: stay on the path to success, or fall back into the easy habits that led her astray.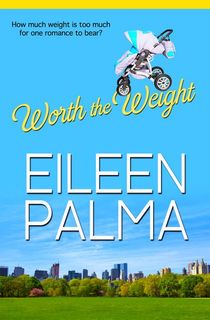 Worth the Weight
Kate Richards, the bubbly and upbeat TV host, is smitten when she runs into Jack Moscowitz at the dog park. Little does she know Jack is no fan of hers after she tore his company to shreds on television only the day before. Jack sees the perfect opportunity for revenge: lead Kate on until he gets enough dirt to get her back.
But the more time Jack spends with her, the more he realizes that he might actually like Kate—and the web of lies he's created to string her along starts to spin humorously out of control. Can the two navigate heartbreak and chaos to work things out?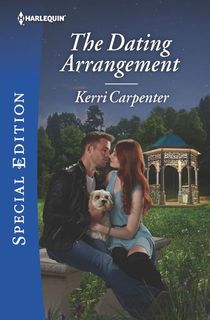 The Dating Arrangement
Bar owner Jack Wright takes it as a sign from above when a bride falls out of a window directly into his arms (a movie-worthy meet cute if we've ever seen one!). But his tumbling bride, event planner Emerson Dewitt, isn't the marrying type, much to her mother's disappointment.
Still, Emerson can't say no when Jack offers to pose as her boyfriend to get her mother off her back—she's been trying to do that for years! In exchange, she just has to help relaunch Jack's business. Who could have predicted Emerson would fall for Jack in the process?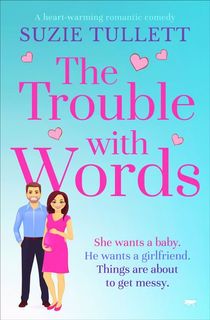 The Trouble with Words
Annabel desperately wants a baby. But after losing her husband in a hit and run accident, she's too grief-stricken to want another relationship anytime soon.
Enter Dan, a man on the hunt for a woman to love after his mother puts the pressure on him to settle down. When Dan and Annabel meet, they both think they've found the answer to their problems. But as their words start to get lost in translation, things get messy, and Dan and Annebl find they have a whole new problem to face: finding the right thing to say.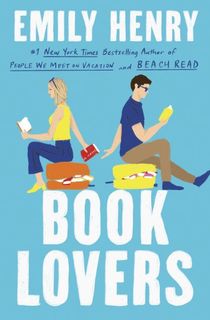 Book Lovers
Nora Stephens loves books. She wishes she could be the heroine of her own life the way her favorite characters are, but she's alright just being the hero for her clients as a literary agent and for her little sister, Libby. But Libby has different plans for Nora, and convinces her to go on a month-long sisters trip in Sunshine Falls, North Carolina with visions of Nora finding herself and becoming the heroine she's always dreamed of.
What Libby didn't account for is Nora's arch-nemesis, surly book editor Charlie Lestra, also taking a vacation in the idyllic small town. But as Nora and Charlie get thrown together time and time again, their mutual disdain starts to become something a little bit closer to… butterflies?
The Worst Wedding Date
When Delaney Kingston gets assigned the role of watching her best friend's brother during her wedding, she reluctantly agrees. He tends to be badly behaved—and did she mention he's a full grown adult?
Theo has been getting on Delaney's nerves since the third grade. In fact, he's perfected his craft over the years. So imagine Delaney's surprise when she realizes that maybe the frustration she's felt towards him all this time was actually just the good girl in her longing to be with a bad boy like him… Has Delaney found herself in her very own enemies-to-lovers romance?
Accidental Attachment
Brooke Baker is a 31-year-old divorcée who recently moved to New York City from small-town Ohio with her service dog, Benji. She's finally chasing her dreams of being a writer… if only her editor wasn't so distractingly dreamy. So dreamy, she's written an entire manuscript about a fictional relationship between her and the charming, swoon-worthy editor—a manuscript she accidentally submitted to him instead of her full-length paranormal novel.
Now, Brooke has to survive the next two months revising and editing the manuscript with him, hoping he doesn't notice the similarities between them and the main characters. Will she be able to last that long, or will the steamy words and sizzling chemistry finally make her explode?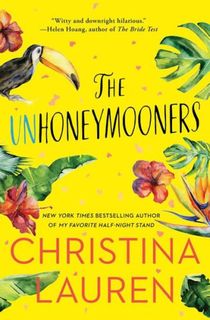 The Unhoneymooners
You'd think being a twin, everything between Olive and her sister Ami would be the same, but that couldn't be farther from the truth. Olive is perpetually plagued by bad luck, while Ami is more like a walking four-leaf clover; she literally paid off her entire wedding by winning a slew of contests. And as luck would have it, the best man at Ami's wedding is Olive's arch nemesis, Ethan Thomas, and she's forced to spend the whole thing with him by her side.
But when the tide of luck shifts and the entire wedding party gets food poisoning except for Olive and Ethan, Olive knows she'd be silly not to take advantage of the free honeymoon vacation up for grabs.. even if that means she has to share the trip with Ethan. But as Olive and Ethan spend the vacation pretending to be two madly in love honeymooners, Olive finds that she actually doesn't mind his company—and pretending to be head-over-heels for Ethan is starting to feel a lot less pretend…
Natural Born Charmer
Life should feel like a dream for NFL player Dean Robillard, who has the career he's always wanted as a star quarterback while being a buff billboard model on the side. Even with all of that, Dean can't help but feel that his life in the spotlight isn't all it's cracked up to be. So when he sets off on a solo cross-country road trip to clear his head, the last thing Dean expected would get him out of his rut was a fiery young woman dressed in a beaver costume.
Blue Bailey needs a ride, and when America's hottest NFL star pulls up in a sports car asking if she needs one, who is she to say no? Neither could have predicted that his offer would ignite a summer spent together at Dean's summer home, the whole time playing an electric game tip-toeing around their growing attraction. Will this wandering portrait artist and disillusioned football star risk it all to be together?