Though she delved into the world of Regency romance later in life, Elizabeth Thornton's novels are not to be missed by any lovers of the genre. Her books are brimming with heated tension, witty banter, complex characters, and unmatched attention to historical detail. What more could you ask for?
We've selected our top seven novels from Thornton's 27 book catalog to get you started. Whether you prefer some low-stakes enemies to lovers romances or a passion-fueled adventure, you'll find your next great escape below.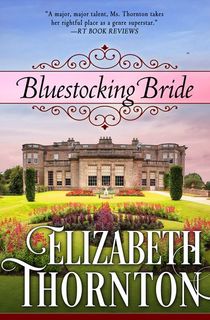 Bluestocking Bride
In her debut novel, Thornton draws inspiration from her background in classical literature to spin an intriguing tale of two lovers drawn together by a shared love for Greek letters.
Brilliant and beautiful, Catherine Harland is now in the possession of an expansive library, willed to her by her late tutor and confidant Mr. Fortescue. When the frustratingly handsome Marquis of Rutherton arrives to collect the rest of the estate, he is shocked (and a little perturbed) to find a woman of such high mind. What starts as a contemptuous relationship soon gives way to a heady debate on the nature of love.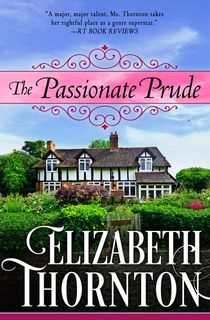 The Passionate Prude
After five years fighting in the Napoleonic Wars, the Earl of Rathbourne has returned to societal life intent on receiving his war prize, Deirdre Fenton's hand in marriage. Alas, Deirdre has set herself against the prospect of marriage, still reeling from her stepfather's betrayal and abandonment of her mother.
She has instead focused all her energies on caring for her rapscallion of a brother, whose lovable light-hearted ways always seem to be getting him in trouble. When her brother finds himself engaged to duel none other than the Earl of Rathbourne, Deirdre is forced to confront her ardent admirer and her perspectives on marriage.
Related: 16 Regency Romance Books That Will Sweep You Off Your Feet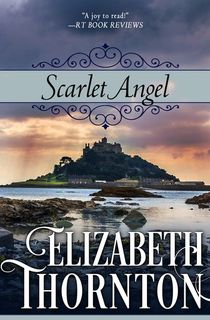 Scarlet Angel
Set against the bloody backdrop of the French Revolution, this thrilling romance is sure to captivate your attention. Cam Colbourne, the Duke of Dyson, cannot forget the horrific events that led to his parents' death. Nor can he forget the young girl who wrought this injustice, Gabrielle de Brienne.
As the granddaughter of a prominent Frenchman, her capture served two purposes for the Duke: political influence and revenge. But Gabrielle is no vulnerable maiden. This sharp-shooting, blade-wielding heroine fights back and refuses to be disarmed by the Duke's advances.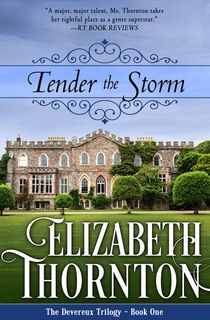 Tender the Storm
The first book in Thornton's Devereux Trilogy, which follows the Devereux siblings' flight from revolutionary France, begins with seventeen-year-old Zoe Devereux. Disguised as a schoolgirl, Zoe is whisked away to the shores of England by Rolfe Brockford, the Marquess of Rivard, to save her head from the deadly chop of the guillotine.
While the fate of Zoe's family remains unknown to her, she is forced to start a new life in a new country. At least she has an old friend in the Marquess, whose affection for her leads him to propose marriage. Is there a happy ending on the horizon for this couple or are they just in the eye of the storm?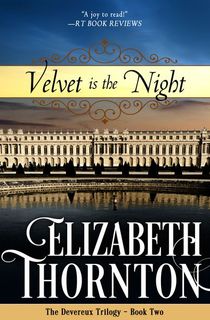 Velvet is the Night
The beautiful and brave Claire Devereux is intensely loyal to her uncle and his family, who graciously took her in when it was discovered that her American father had another family across the pond. To save them from bloodthirsty revolutionaries, Clarie makes a deal with commissioner Phillipe Dehet to be his mistress in exchange for her family's safe escape from France.
Unbeknownst to Claire, Dehet has been replaced by an American spy who bears an uncanny resemblance to the ruthless commissioner. Deception, treachery, and misunderstandings abound in this thrilling second installment to the Devereux Trilogy.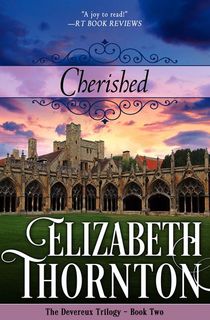 Cherished
The final book of the Devereux Trilogy follows Leon Devereux, who finds himself amid scandal with sixteen-year-old Emily Brockton. To avoid further scrutiny, the two agree to marry in name only. Leon soon departs his new wife, hoping to retrieve what is left of his family's fortune following the bloody violence of the French Revolution.
Now he has returned, surprised to find that Emily has grown into a beautiful young woman. As the two rekindle their romance, dangerous rumors whispered in the drawing rooms of Regency London threaten to tear them apart.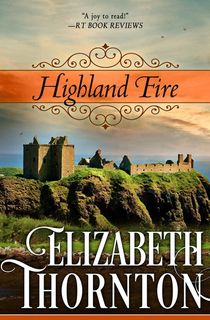 Highland Fire
An accomplished warrior and hero of Waterloo, Lord Randal makes a promise to his mortally wounded cousin as he lay dying in his arms. He would return to Scotland and reclaim his lands. But the English Laird meets strong resistance from the rebellious highlanders who do not take kindly to outsiders.
In particular, Randal finds himself contending with the brazen and beautiful Caitlin, whose defiance aggravates and delights him. When an ancient blood feud is reignited, the two are forced together and must endure a dangerous destiny side by side.
This post is sponsored by A Love So True. Thank you for supporting our partners, who make it possible for Early Bird Books to continue publishing the book stories you love.