Rarely do I think of my mother without also remembering my father. They were a pair in my experience. Two halves of a whole, complementing each other. So on Mothers Day, let's also remember the whole—the couples who, although they have different and distinct holidays, ideally fit together like two pieces in a puzzle.
I was musing on this recently, and made a little list of some of my favorite couples from film, literature, and public life.
RELATED: The Best Historical Romance Novels That Will Steal Your Heart
1) Harry and Sally in the film When Harry Met Sally. We get to see the entire trajectory of their relationship over twelve years, from dislike to frenemies to friends to lovers to engaged couple. Eventually the characteristics that first annoyed them become those that charm them. Periodically, all through it, old couples talk to the camera about their own first meetings. (The phrase "high maintenance" regarding a person originated in this movie.)
James Carville and Mary Matalin
2) When it comes to political couples, my favorite is not the one you might expect. Instead it is James Carville and Mary Matalin. He is liberal and she is conservative and both have been very active and visible in politics, helping run top campaigns and, in Matalin's case, a publishing imprint for conservative books. Yet they have remained married since 1993. I'm not sure I would like either one of them if we met, but I do admire how they manage this marriage in such a politically contentious age.
RELATED: Royal Romance: A Princess Finds Love in This Historical Thriller
3.) The movie Moonstruck is full of wonderful couples, but the best one has the lead story. Loretta is a practical woman about to make a practical marriage. Ronny is her fiancé's brother, and a man who lives life as a dramatic opera full of passion. You know how it will end, but the ride is pure joy, as is watching Loretta transform. Cher and Olivia Dukakis won Oscars and Golden Globes for this film.
Flowers from the Storm
4.) There are so many great couples in romance novels. I chose just one. In Laura Kinsales' Flowers on the Storm, Christian is a duke whose dignity and freedom are under assault after he suffers a debilitating stroke. Maddy is a Quaker upon whom he comes to rely. She has to struggle not to be swallowed by him, and to hold onto who she is. The thoroughness of how well she understands both his pride and his vulnerabilities is portrayed beautifully in the final chapter.
RELATED: 16 Regency Romance Books That Will Sweep You Off Your Feet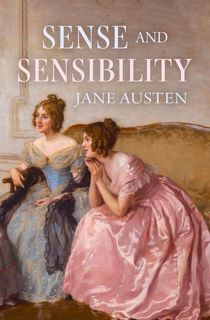 Sense and Sensibility
5) There has to be a Jane Austen couple on the list, right? My favorite is not Darcy and Elizabeth, but the Sense half of Sense and Sensibility. Edward is not conspicuously heroic, but he is a man who knows that behaving honorably will make him unavailable for the love waiting with Elinor. She is a reserved, sensible woman who accepts her one chance at love will not be realized. Of course, Edmund and Elinor eventually find happiness together. Their quieter story resonated with me far more than her sister's much more dramatic love life did.
RELATED: Books for Fans of Jane Austen