Sometimes all you want from a book is a heart-thumping, pulse-racing, erotic thriller—stories that are scintillating, scandalous, and downright addictive. These books weave eroticism and mystery through irresistible characters, plots that leave you breathless, and steamy scenes that will have you helpless.
Tuck into one of these 10 erotic thriller novels for a delectable tale of desire that will leave your jaw on the floor.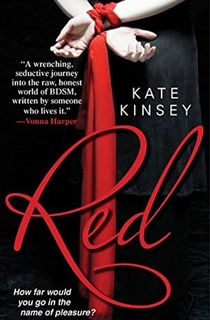 Red
Unpredictable, dark, and twisted—that's Red by Kate Kinsey.
This noir detective novel takes the reader to the belly of the BDSM lifestyle, with a bloody twist.
Detective Tom Hanson and his partner Griggs investigate a series of gruesome murders rocking the BDSM community. With the help of his former flame Gina Larsen, a now-disgraced officer, Tom delves deep beneath the Bible Belt to find the serial killer.
RELATED: Erotic Romance Novels That Will Make Your Toes Curl
As the body count piles up, Detective Tom Hanson's hunger for Gina is reignited, and a journey of erotic self-discovery begins. The book is a page turner, each flip as titillating as the last.
If you're looking for an honest dive into BDSM that'll have you hooked to the very end, Red is the book for you.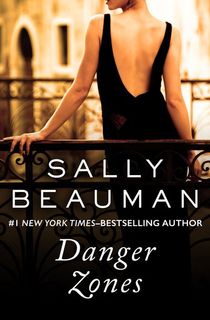 Danger Zones
Imagine a pill that could give you the ultimate high. That's what Star offers two teenage girls at a raucous party—but you should never accept sweets from strangers. Devastating consequences follow, with one girl dead and the other disappeared.
Journalist Rowland McGuire works to uncover the secrets but stumbles upon something much bigger in this gripping and seductive novel.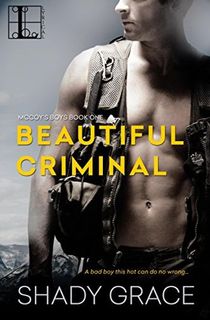 Beautiful Criminal
When Mima Etu stumbles upon a plane crash while out on a supply run, she finds the pilot barely breathing in he rubble.
She nurses the stranger back to health, and as an attraction grows between them, he slowly divulges his secrets to her.
Mima realizes there is more to the plane crash than a simple mechanical malfunction, and the danger from unknown enemies creeps closer as the flame between Mima and her patient burns brighter.
Between the beautiful mountain setting, the electric chemistry, and sense of impending doom, Beautiful Criminal is a novel you'll fall into as easily as your next breath.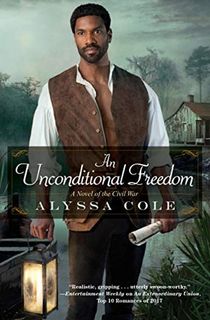 An Unconditional Freedom
In this novel we go back in time to the American Civil War. Daniel Cumberland was born free, but kidnapped and sold into slavery. Although he is eventually rescued, the experience leaves him untrusting of anyone or anything.
Daniel's broken dreams torture him as he joins the Loyal League, a group of covert spies that help free slaves. Vengeance brings him back to life when he seizes an opportunity to fight the Confederacy.
Only when Daniel meets Janeta Sanchez—a fellow spy with secrets of her own—does he begin to open up. An Unconditional Freedom is an erotic thriller with a historical edge.
RELATED: Vanessa Riley Shares How History Informs Her Diverse Regency Romances
The Sisters of APF: The Indoctrination of Soror Ride Dick
Zane is no stranger to the world of erotica. Her first book The Sisters of APF is where it all began.
APF, or Alpha Phi Fuckem, is unlike any sorority you've ever heard of. Mary Ann Ferguson is a sexually inexperienced country girl who moves to D.C for law school. She befriends the resident manager Patricia, who teaches her about sexual liberation and empowerment and indoctrinates her into APF.
This novel isn't for the faint-hearted. It's raunchy and hardcore and the dynamic characters of the girls of APF make the book feel like a never-ending party. The Sisters of APF is captivating, and will leave you wondering how to create your own charter.
RELATED: 10 Super-Steamy Romance Novels That Will Make You Sweat
G-Spot
Juicy Stanfield is a gorgeous nineteen-year-old and the girlfriend of Granite "G" McKay, owner of Harlem's notorious club, the G-Spot. G is a gangster who reigns tyranny over Harlem. He controls everything in the neighborhood, especially Juicy.
Juicy's sexual appetite grows as she craves new bodies to explore, but to leave G would be deadly. She fantasizes about the guys in the subway and at the club—but things get complicated when she falls for G's son.
G-Spot is filled with drama, keeps you guessing, and all of this culminates with an end that'll leave you satisfied.
RELATED: 10 Romantic Suspense Books to Send Chills Down Your Spine
Gabrielle: An Erotic Thriller
The Silk-Stocking Killer is ravaging New York City, and naïve Michael Wesson finds himself in the middle of it.
Michael came to New York to pursue show business, but with a psychotic killer on the loose he falls into a dangerous game. He begins to investigate this murderous enigma who kills upper-class women, ties them up with silk stockings, and writes 'Gabrielle' on them.
Who is Gabrielle, and can Michael find out before it is too late?
RELATED: 16 Sexy Mystery Romance Books to Keep You Up All Night
Disgrace
Mistress Selina is a confident, self-assured, and powerful Domme with a complex past.
Once she begins to fall for King of Kink Jason Sinclair, another Dom, she questions whether she can let go of control for once.
When Jason offers her an interesting proposition, fear and her abusive past refuse to let go of her. Can Selina submit to the man she loves? Or will she hold on to the control she has because she doesn't want to get hurt?
Prepare to be engrossed in this tale of love, control, and letting go.
Finding Gideon
Gideon is an assassin from humble beginnings. He is a man of a thousand contradictions, both a killer and a lover.
Gideon finds himself intertwined in a rivalry with the woman who stole his heart, with both fighting for dominance.
Finding Gideon is cinematic and plays like a Hollywood film in your mind. Get a blanket, tea, and put aside a couple of hours, because you won't be able to put this book down.
The Blink of Her Eye
When a man who blames the hospital for his wife's death attacks Anika—a compliance officer—the dashing Gabriel, an ex-Special Forces officer, comes to Anika's rescue. The chemistry is almost immediate.
As Anika investigates the mysterious deaths of patients at the hospital, she finds herself falling for Gabriel. If a medical mystery and undeniable chemistry is right up your alley, read this book.
This post is sponsored by Open Road Media. Thank you for supporting our partners, who make it possible for A Love So True to celebrate the steamy stories you love.