When you're looking for a new romance to read, the number of available options can be a little daunting. As a genre, romance is wide-ranging and expansive, with so many subgenres that can satisfy any wish you might have. From historical to contemporary, paranormal to sci-fi, inspirational to erotic and everything in between, romance's offerings are plentiful — and continuing to expand and become more inclusive than the year before.
Ultimately, romance may not be a wholly feminist genre yet—there are still ways in which it can improve and evolve its scope—but it has introduced undeniably feminist concepts that shouldn't go unacknowledged.
The importance of enthusiastic sexual consent, bodily autonomy, characters who don't necessarily feel pressured to get married or have a family to have their HEA—these are all things that romance authors have included on the page, and they're only part of what makes the genre as a whole such a fulfilling experience for readers. The following books only scratch the surface when it comes to feminist reads, but if you're looking for a place to start, you can't go wrong with any of these.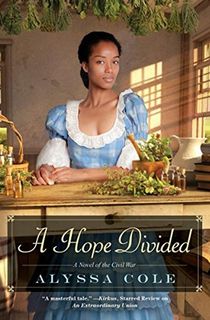 A Hope Divided
Cole's Loyal League series, set during the Civil War, offer romance novels that delve into a time in history — and give focus on characters — not often spotlighted, not only in romance, but in fiction as a whole.
Marlie Lynch has been a secret spy for the past three years in the War between the States, passing coded letters and providing aid to both fleeing slaves and freed men. When the Confederate Home Guard stakes a claim on her home for their new base of operations, it proves a threat not just to Marlie herself but to escaped prisoner Ewan McCall, who she's been hiding in her house and who harbors his own connection to the Guard. When Marlie and Ewan are forced to go on the run together, they're caught up in a conflict of war that doesn't just threaten their lives but their hearts, too.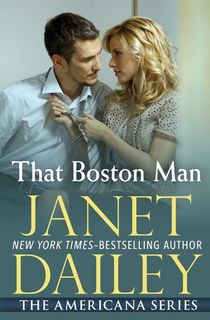 That Boston Man
Category romances are one of the genre's most long-running staples, and there might not be anything more tantalizing than a story about opposites attracting.
Newspaper reporter Lexie Templeton doesn't need to know a thing about Rome Lockwood to know exactly what type of man he is — a playboy politician with a tendency to go through women. When Lexie's remarks about Rome end up in the headlines, the man storms into her office demanding an explanation. Of course, from the very beginning, sparks fly between them, and the more they challenge one another's views, the more they realize the tension between them is a result of something more than just simple conflict.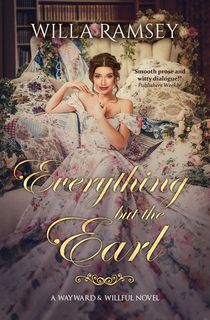 Everything but the Earl
A delightful start to a new Regency romance series, Ramsey's Everything but the Earl boasts shades of some of our favorite tropes packaged up in a distinguished form.
Miss Caroline Crispin is the daughter of London's most in-demand architect, and has often drifted through Society without fear of reprimand. But when she overhears two lords mocking her and taking bets on the identity of her future lover, she decides to teach them a lesson — even if it means asking for help from a particularly brutish man.
Adam, Earl Ryland just wants to marry and live out in the country away from the gossip, but when he meets his sister's friend Caro, he thinks his plans might actually change, even if hers come as a surprise.
Related: 9 Romance Books for Fans of Julia Quinn's Bridgerton Series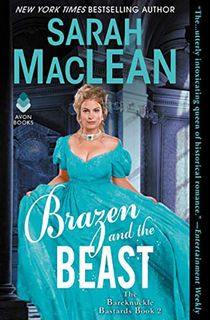 Brazen and the Beast
There's something especially daring about MacLean's Bareknuckle Bastards series, which pairs women on the cusp of doing particularly bold and brave things with men who are absolutely gobsmacked by them.
Lady Henrietta Sedley has decided to make this year her own, with plans to live her life to the fullest of her ability — including experiencing pleasure she might not get to have as a confirmed spinster. But finding a man tied up in her carriage didn't factor into those plans at all. Whit, best-known to the realm of Covent Garden as Beast, is more than happy to offer Hattie what she's seeking at a price, but the two become more entangled in both business and pleasure than they ever expected, especially when their hearts get thrown into the mix too.
The Boyfriend Project
When three women discover they've been catfished by the same man, a video of them simultaneously dumping him goes viral — and they decide this is the beginning of a beautiful new friend group. Of course, all three of them make a pact to spend the next six months investing in themselves and not any kind of romantic relationship.
That's easier said than done for Samiah Brooks, who finds herself confronted with an attractive new co-worker at the app development company where she works. Daniel Collins is sexy and charming, but he might be more than what he appears on the surface. Can Samiah keep things professional between them, or will her heart ultimately win out over her head?
The Rakess
Peckham's first book in her Society of Sirens series takes a familiar historical romance trope that's been mostly predominated by male characters and flips it on its head. The self-professed rakess, Seraphina Arden, is a woman who has lived her life unapologetically, without fear of scandal — but the rest of Society isn't very keen on her presence.
She retreats to the seaside to work on her memoirs with the intent of exposing the man who once ruined her, but an unexpected and very handsome neighbor — a widowed architect by the name of Adam Anderson — proves to be a successful diversion. However, while Seraphina has managed to keep herself from harboring any romantic attachments in the past, Adam is beginning to break down all the walls she's imposed around her heart.
Related: The 24 Best Historical Romance Novels That Will Steal Your Heart
Teach Me
Dade's romances manage to walk the tightrope of sexy, swoony and strong all at once — while including the importance of negotiating boundaries and couples willing to go to incredible lengths for each other.
When Rose Owens spots new hire Martin Krause at the high school where she works, she decides she'll keep her distance — especially since he's been handed her world history classes, to boot. But Martin's charm begins to melt her ice queen defenses, and Rose finds herself realizing that Martin isn't perfect either. Maybe, he needs someone to show him he's worth it, and maybe that person is her.
Yes & I Love You
Loren's books often spotlight characters who are dealing with deeper issues, and the heroine of the first book in her Say Everything series struggles with anxiety that forces her to question if she can ever truly shine in the spotlight.
Hollyn has been the anonymous writer behind the famous reviewer known as Miz Poppy, but behind the scenes, she's often afraid that her Tourette's will prevent people from seeing the real her. When her boss tells her that she needs to add video reviews to her repertoire, she's terrified, but facing her fears happens with the help of a charming improv actor who's been serving her coffee at work.
Jasper Deares has been into Hollyn long before he learns that she's Miz Poppy, but he agrees to help her come out of her shell, and in the process, their growing closeness allows him to figure out what he really wants in his future — and who he wants to spend it with.
This post is sponsored by Open Road Media. Thank you for supporting our partners, who make it possible for A Love So True to celebrate the romance stories you love.
Featured photo: Miguel Bruna / Unsplash