Finding love isn't easy; finding it when you can't even leave your home is a different story. That's the predicament facing Everything, Everything's heroine, Maddy, whose deadly allergies have forced her to stay indoors for 18 years. But while watching the world just beyond her windows, she spots Olly—a cute guy who becomes the star of her wildest fantasies. When they start a real-life romance—solely through instant messaging, at first—Maddy's life is turned upside down, leading her to discover secrets about herself, her overprotective mother, and the true nature of her disease. Hailed by The New York Times Book Review as "gorgeous and lyrical," it's a unique exploration of illness, identity, independence, and first love that kept us (and basically everybody under the sun) glued to the final page.
If you're a big fan of the novel and the movie, check out our list of books like Everything, Everything! From stories about strained mother-daughter relationships to novels featuring teens battling (and overcoming) illness, they'll give you the sort of feels that made you fall for Maddy, Olly, and their one-of-a-kind love.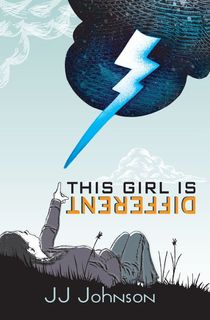 This Girl Is Different
Like Maddy, Evie knows nothing beyond the world her hippie mother has created. But while she's grateful for her hands-on, homeschool education, she's also ready to try something a little more...conventional. With the goal of conducting a social experiment and spreading her own liberal views, Evie enrolls at a "normal" high school for her senior year—only to realize that she doesn't really understand (or even like) what "normal" is. Her coming-of-age journey is full of new challenges and lessons, and explores friendship, first love, activism, and what it means to live your life according to your own terms.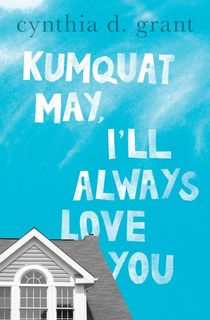 Kumquat May, I'll Always Love You
Sixteen-year-old Olivia Greene lives in a large house, drives a car, and can always been seen buying romance novels for her mother's collection. To the people of Kumquat, she's living the life of an average teenager—but Olivia knows she's just barely scraping by. Unbeknownst to her neighbors, Olivia's widowed mother has vanished without any explanation, leaving her to either fend for herself or rely on her deplorable uncle (and she's not going to do that, thank you very much). But after two years of successful deception, the return of a childhood friend—and their healthy, honest relationship—threatens to expose Olivia's web of lies.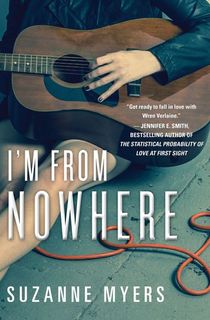 I'm From Nowhere
Similar to Everything, Everything, I'm From Nowhere tackles the complicated relationships between daughters and their mothers: Wren is just a couple of weeks into her sophomore year when her mom, Hannah, drops a bomb: She's just received the assignment of a lifetime—and she's sending Wren to the boarding school she went to (and hated) as a teenager. Needless to say, Wren is furious, and the uppity student body only compounds her anger. But just when Wren feels like she's finally settled in, another curveball is thrown her way—one that reveals secrets about Hannah's past and the father Wren has never known.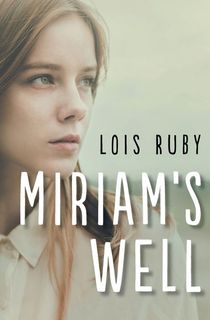 Miriam's Well
Adam and Miriam couldn't be more different. Where he's a lazy, outgoing, and non-practicing Jew, she's a timid but devout Christian fundamentalist. She's also suffering from a deadly bone cancer that, due to her religious beliefs, cannot be treated with modern medicine. But when Adam's lawyer father represents Miriam in the fight against her court-mandated chemotherapy, she and Adam find themselves at the center a tug-of-war between the law and religion. Lois Ruby's novel is sick lit meets Romeo and Juliet, as Miriam wrestles with choosing her faith over her future and Adam's love.
Related: 13 YA Books for Fans of John Green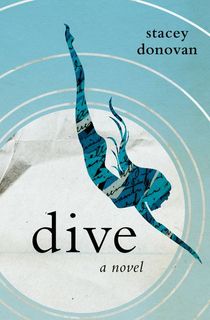 Dive
Fifteen-year-old Virginia "V" Dunn has been put through the wringer. Not only has her dog been hit by a car, but her mother has spiraled into alcoholism as her father's health deteriorates. V is just beginning to think she's doomed forever when she meets Jane, a striking green-eyed beauty who rocks the hell out of a leather jacket. In a world that seems so adamantly against her, V knows that at least Jane is on her side—and that brighter days are ahead if she can only find the courage to face her fears, confront her own sadness, and dive straight into life.
Related: 10 Books Like Annie on My Mind
Every Last Word
Sam is part of the "in" crowd at school, but no one—not even her clique, "the Eights"—knows she suffers from Purely-Obsessional OCD. Behind her normal exterior is a brain that runs 100 miles a minute, constantly buzzing with thoughts she cannot control. But when Sam befriends Caroline, one of the school misfits, she's introduced to the calming world of Poet's Corner—and to the guitarist who makes her heart race faster than her mind. Though Sam's new circle doesn't meet the Eight's standard of "cool," their understanding and acceptance pushes Sam to see herself in a different light. Every Last Word isn't afraid to explore the pitfalls of life with a debilitating mental illness, but it's also filled with romantic, cute, and uplifting moments as Sam learns to accept herself for who she is.
Tell Me Three Things
We love a good email/instant messenger romance, and Tell Me Three Things delivers exactly that: In the wake of her mother's death, her father's remarriage, and her move to L.A., Jessie feels like she doesn't belong. Enter Somebody/Nobody, the guy on the Internet whose encouraging messages make her feel a little less lonely. Before you can say "you've got mail!" Jessie is crushing hard—and knows she needs to bring their relationship off the World Wide Web. But will the boy behind the screen be just as wonderful in person?
The Dangerous Art of Blending In
In Evan Panos' house, laying low and staying quiet is the key to survival. Abused by his Greek mother and ignored by his meek father, Evan's only safe haven is his monastery hideout—and his not-so-platonic relationship with his friend, Henry. As the boys' feelings for each other continue to grow, so does Evan's confidence, and he realizes that he shouldn't keep his head down, but speak up. Author Angelo Surmelis drew from his own life experience to write what School Library Journal calls a "beautifully crafted story" about finding the love, freedom, and happiness we deserve.
Related: 15 Books for Fans of Love, Simon
Side Effects May Vary
Once upon a time, Alice had it all—and then she had leukemia. Now terminally ill, Alice draws up the ultimate bucket list, embarking on a massive crusade against the people who've wronged her. But once she and her friend, Harvey, check off all the necessary boxes, Alice receives some terrifying news: She's isn't going to die after all—and she'll have to clean up the mess she's made.
This post is sponsored by Open Road Media. Thank you for supporting our partners, who make it possible for A Love So True to continue publishing the swoon-worthy stories you love.
Featured still from "Everything, Everything" via Warner Bros. Pictures
KEEP SCROLLING FOR MORE ROMANCE STORIES