What does it mean to be sexually empowered? What does pleasure truly feel like? Sexual empowerment and female pleasure aren't the same for everyone, and it can be difficult to strive for either ideal when we live in a society that often vilifies both sex and women.
That being said, there are a number of books written by women from all walks of life that, using research and deeply personal exploration, offer a guide for other women to experience sexuality filled with authenticity and joy. From deeply personal memoirs to fiction—and everything in-between—these 11 books about sexual empowerment and female pleasure are gripping and transformative.
Girl Boner: The Good Girl's Guide to Sexual Empowerment
This fascinating new novel by award-winning health and sexuality writer August McLaughlin asks important questions about what it means to be a 'good girl' or to be 'empowered,' and explores how misogyny, abstinence-only education, and other societal factors can impact sexual health on a very personal level. It's an empathetic, and at times surprisingly witty, look at the systemic ways that the sexuality of women and non-binary people is policed in the U.S..
McLaughlin shares her own history as a 'good girl' who tackled shame about her own body and pleasure before eventually reaching a measure of peace with her sexuality at age 30. Each chapter addresses a different issue that relates to sexual health and pleasure, from monogamy, to gender identity, to spirituality. Girl Boner is a fun, inclusive, and enlightening tome, reminding readers that—regardless of our proclivities, preferences, and past—we're never as alone in our sexuality as we feel.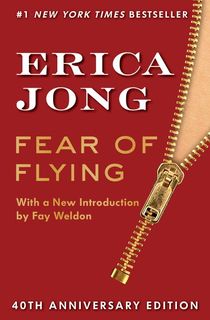 Fear of Flying
Although Fear of Flying's protagonist Isadora Wing is fictional, her experiences are highly similar to that of author Erica Jong's. 29-year-old poet Isadora is on her second marriage, to an analyst named Bennett. When the pair travel to Vienna for a conference, Isadora—who is obsessed with the ideal of a no-strings-attached, 'zipless fuck'—becomes consumed by thoughts of Adrian, another attendee. The two begin a conspicuous, passionate affair that eventually drags Isadora away from Bennett, and on a rambling tour across Europe—and on an inward journey to more closely examine her relationship to men and desire.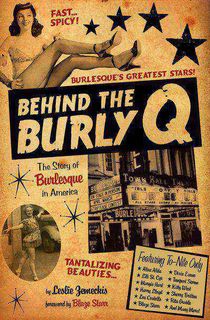 Behind the Burly Q
Behind the Burly Q is a companion book to the 2010 documentary of the same name, and an illuminating look at the history behind an often-misunderstood art form. Authors and burlesque performers Blaze Starr and Leslie Zemeckis explore the history of American burlesque in the first half of the twentieth century, shining a spotlight on the performers who danced in front of packed houses during burlesque's golden age. One of the most memorable parts of Behind the Burly Q is the present-day interviews with performers who were once active in the burlesque scene, and now look back with fondness at a particularly fulfilling and empowering period of their younger life.
Mating in Captivity
Psychotherapist Esther Perel is the host of the wildly popular podcast Where Should We Begin, which records her sessions with actual couples in therapy. The podcast is illuminating, enlightening, and engrossing, and Perel's book Mating in Captivity: Unlocking Erotic Intelligence is equally eye-opening.
Like her podcast, this fascinating novel encourages readers to reflect on the assumptions we have about sex and intimacy, and explores ways to continue redefining and rediscovering pleasure even in long-term intimate relationships. Since its initial publication in 2007, Mating in Captivity has been translated into 25 languages, and continues to strike a chord.
The Secret History of Wonder Woman
In this fascinating book, historian Jill Lepore shines a light on the history behind the creation of the iconic comic book character Wonder Woman. The man attributed as Wonder Woman's creator, William Moulton Marston, was strongly aided and influenced by the two women he lived with: his wife, Elizabeth Holloway Marston, and his lover—or possibly their lover—Olive Byrne. The Secret History of Wonder Woman describes the unconventional domestic, creative, and sexual relationship between the trio, and looks at how their exploration of sexuality and love impacted the creation of one of the most iconic American heroes of all time. You'll never see Wonder Woman's lasso of truth as anything less than kinky again.
RELATED: The Best Erotic Fiction Series to Get You in the Mood
I Love Dick
This highly autobiographical novel chronicles author Chris Kraus' sexual and romantic adventures. A struggling filmmaker in a long-term relationship with a much-older man named Sylvere, Chris becomes obsessed with sociologist Dick after she and Sylvere spend a night drinking with him. Consumed by a surprising sexual passion, Chris devotes herself to writing letters to, and about, the subject of her infatuation. Her lust for Dick leads Chris on a cross-country meltdown, and prompts her to re-examine her relationships with Sylvere, her art, and herself.
Redefining Realness
Journalist Janet Mock shares her experiences growing up trans and a woman of color in America in this gripping and enduring memoir. The first full-length memoir written by a trans woman of color, Redefining Realness explores Mock's childhood, her experiences as a sex worker, and her journey to love—both romantic love with a partner, and self-love.
Fun Home
This autobiographical graphic novel by Alison Bechdel—the co-creator of the now-famous Bechdel-Wallace test for movies—is simultaneously life-affirming and heartbreaking. It follows Bechdel's coming-out journey, juxtaposing her struggles as a young woman against those of her closeted and deeply depressed father. Anyone who's ever felt that their sexuality or gender identity wasn't accepted will appreciate this story of surviving family trauma and finding sexual pleasure and romantic joy. In 2013, the graphic novel was adapted into a musical of the same name, which went on to win five Tony Awards.
Sex With Shakespeare
International journalist and dramaturg Jillian Keenan has had an intimate connection to the works of Shakespeare since discovering Caliban while watching The Tempest at a young age. Even as a child, Keenan, a spanking fetishist, connected deeply with Caliban's conflicted relationship towards pain and pleasure. In this unforgettable, deeply original memoir, Keenan explains how the explicit and implicit kink in Shakespeare's work shaped her relationship to her own sexuality. She recounts how she came to terms with what it means to be a feminist fetishist whose sexual identity is based around pain and submission. Along the way, Keenan celebrates love in all its forms: self-love, romantic love, and love for the art that helps us recognize the thorniest, most frustrating parts of ourselves.
Vagina: A New Biography
In this nonfiction novel, journalist and political advisor Naomi Wolf—also known for her groundbreaking book The Beauty Myth—examines how our culture's relationship with vaginas impacts our overall wellbeing as a species. Inspired by a change that occurred in her own sexual health after a spinal injury, Wolf marries science, religion, and in-depth reading of classic texts to look at how and why vaginas have historically been positioned as shameful, wrong, or less-than.
The Other Side of Paradise
In this absolutely engrossing memoir, poet and performance artist Staceyann Chinn looks bak on her difficult childhood in Paradise, Jamaica. Her writing reveals the countless ways in which adults failed her, and also chronicles her journey to New York in her early 20's, and her subsequent coming-out and search to redefine 'home' as an out lesbian emigrant.
Featured photo: Gabriel Matula / Unsplash