The best way to explore every avenue of the romance genre is with Kindle Unlimited. With this monthly subscription, the world of love is in the palm of your hands—or your ereader, to be exact. From spicy suspense to historical high-society romances, we've compiled a list of all the best romance reads available with Kindle Unlimited.
With Kindle Unlimited you have access to millions of books and can borrow up to 20 titles at a time. Which is why we've included 20 awesome titles in our list! If you're not feeling one, simply return it and move on to the next budding romance story! With titles under the romantic subgenre of suspense, historical, and comedy, we've got something everyone is bound to love.
Suspenseful Kindle Unlimited Romance Books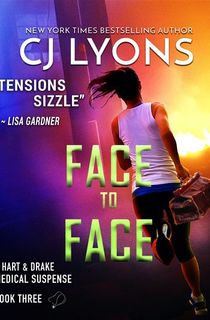 Face to Face
This is the third book in the Hart and Drake medical suspense series. Hart is fighting off a legal battle as Drake is hunting down a stalker that's been threatening them both. But what the couple doesn't realize is these two events are connected, carried out by an old enemy, hoping to destroy their love. Will they realize who's out to get them before it's too late?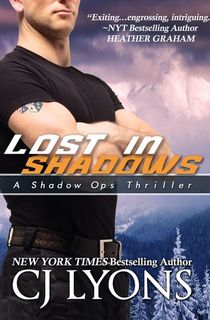 Lost in Shadows
In this perfect blend of romance and suspense, Lucky Cavanaugh, an explosives specialist, confronts murderers and his own broken heart in the mountains of West Virginia. After being hunted and shot, he seeks refuge with wildlife biologist Vinnie Ryan.
As they spend time together, hiding from the men after Lucky, Vinnie heals his wounds and a broken heart. But a terrorist plot threatens to ruin everything as Lucky will have to choose between the woman he loves and saving the lives of thousands.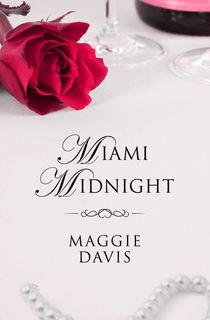 Miami Midnight
Gaby Collier's elite lifestyle comes to a shocking end when she returns home from Europe to find her mother has flushed the family's fortune away on drugs and alcohol. She's on a mission to mend her family's reputation and get her mom the help she needs.
Then comes the mysterious and wealthy James Milton, who sweeps her off her feet and starts to fix all her problems with ease. But there's a darkness that lies within James's spirit, and Gaby's life is about to take a turn for the worst.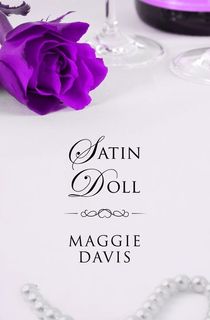 Satin Doll
Discover the dark side of the high-fashion modeling world. Following the point of view of top supermodel Samantha Whitfield, this high-suspense novel exposes the high highs and low lows of being in this industry.
Who can you trust when everyone wants their second in the limelight and is willing to do whatever it takes to succeed? Samantha's seemingly picture-perfect life is ripping at the seams behind cameras.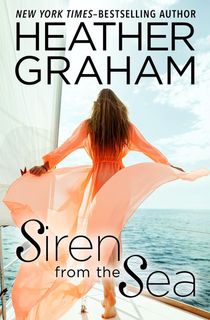 Siren from the Sea
Brittany Martin tragically lost her aunt to thieving pirates in Costa del Sol. After the case ran cold, Brittany is determined to find out who killed her and avenge her death. And she already has her number one suspect in sight, Flynn Colby.
Going undercover as a socialite to worm her way into his circle, Brittany is willing to do whatever it takes. But, will she be able to resist his handsome flair and charm to carry out her plan?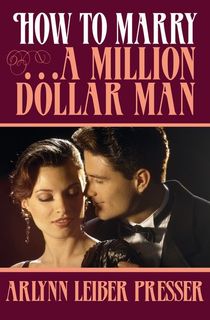 How to Marry . . . a Million-Dollar Man
Solo mom Clarissa is tired of being unable to provide for herself and her son. But she has a plan: charm a rich guy with at least a million in the bank and get him to marry her.
Clarissa sneaks into high-class parties and mingles with the elite, determined to catch the wealthy guy of her dreams. But a secret admirer without a penny to his name might derail her plans and show her money isn't everything.
Historical Kindle Unlimited Romance Books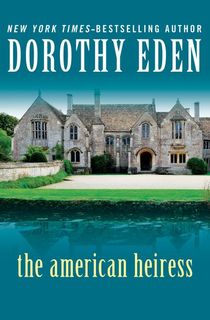 The American Heiress
It's 1915, and Clemency Jarvis is off to England aboard a ship to marry Lord Hugo of Loburn. When Germans hit the ship, one of the few survivors is Clemency's maid, Hetty Brown, who just so happens to favor Clemency's looks.
Hetty carries out her mistress's plans to marry the Lord under the guise of deception and lies. This is a tale of love and war.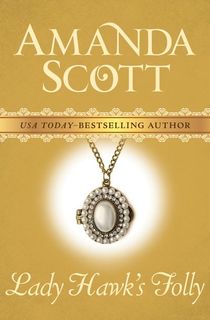 Lady Hawk's Folly
Mollie and her husband Gavin Calporter, the Marquess of Hawkstone, are suddenly split apart when he goes off to war. In the four years he's been gone, Mollie has assumed his duties, making sure the estate runs smoothly and answering to no one.
So, when Gavin returns and wants to take back his lordship title, the two butt heads. It's as if they are two strangers living together. Will they be able to live together as husband and wife and keep up their high-society appearance?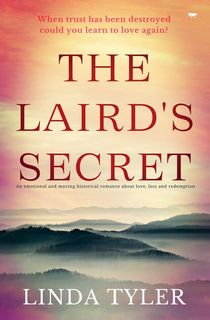 The Laird's Secret
Englishwoman Christina Camble is trying to pick up the pieces after World War II and move on with her life. But, amidst the rubble, she finds out her fiancè already has a wife and kid that he's been keeping secret from her.
Devastated, Christina flees to Scotland for a new chance at life and meets the handsome Alex Macdonald, the Laird of Craiglogie. The two bond over their trauma from the war and quickly fall for each other. But will their shared emotional damage be enough to let them love again?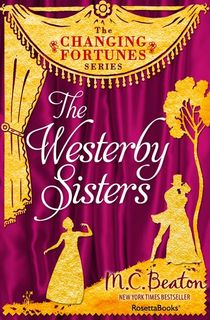 The Westerby Sisters
The Duke of Collingham has set his sights on Lady Betty. Unfortunately, she wants nothing to do with his arrogant and pompous personality. He could easily have any girl in the kingdom but of course, he wants the one he can't seem to get. And he'll stop at nothing to change her mind about him.
Funny Kindle Unlimited Romance Books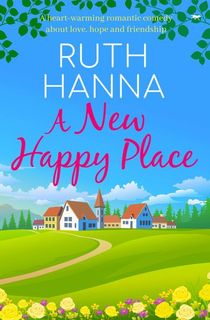 A New Happy Place
Brokenhearted, Violet leaves her dreams of owning her bridal shop behind when she finds her boyfriend has been cheating on her. Feeling defeated, she heads home to live with her oddball mother and father and reflect on her life.
Violet decides to leave the past behind and with the help of her friends, get back into the dating scene. It's not long before she meets the hilarious Ben Matthews and falls head over heels.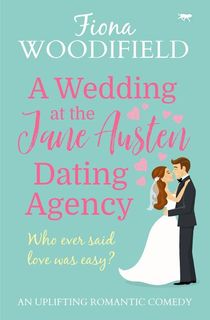 A Wedding at the Jane Austen Dating Agency
The Jane Austen Dating Agency director, Sophie Johnson, has a seemingly perfect life. She just landed her dream job and her dream man, Darcy Drummond. But, of course, everything isn't so picture-perfect.
Darcy's mom and Sophie constantly butt heads, and the agency is failing to attract enough eligible men. And to make matters worst, a new bachelor catches her eye. Caught between her love life and managing the agency, Sophie struggles to keep everything afloat.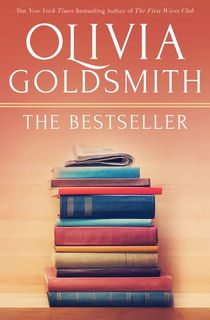 The Bestseller
Davis & Dash is New York's top publishing house. This season they'll take on five new authors and publish their latest books. But only one has a chance at the bestseller list.
With warmth and humor, this story follows the competition between the five writers, all desperate to be a bestseller. They've all written great stories, but the real story is just beginning.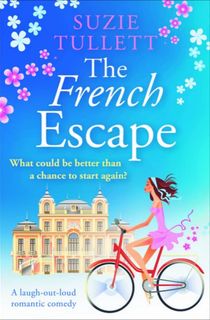 The French Escape
It's safe to say Flick has had the worst year of her life, with her father passing away and her husband running off right after the ceremony. Her mother is tired of her moping and sends her to France, hoping it'll get her out of her funk.
But when Flick arrives, she realizes she's the only guest at the chateau. Her only companion is Nate, the handsome and mysterious groundskeeper. She wonders if this was her meddling mom's plan all along.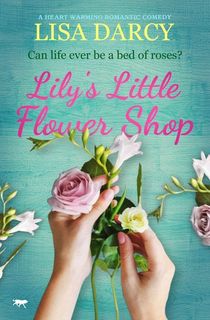 Lily's Little Flower Shop
When Lily decides to follow her boyfriend to his new job opportunity overseas, she struggles to find her place within the small coastal town. Turning to her childhood dream of opening up a flower shop, she learns how to forge her own place in the community.
Her new shop blooms new friendships, finances, and even romances. Told with humor and love, this budding romance makes for a great read.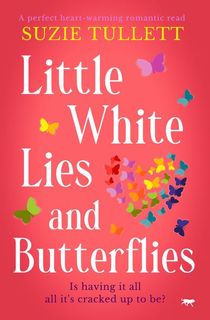 Little White Lies and Butterflies
Lydia always believed the perfect man was out there for her somewhere. So, in the past thirty years, she's refused to settle down with anyone flawed. Now, she's tired and single, wondering if she's been too picky with men.
To switch things up, she adopts a fake identity as a professional chef to charm her new crush, Sam. Starting a relationship off with a lie is never a good idea, but maybe it'll lead Lydia to her happily ever after.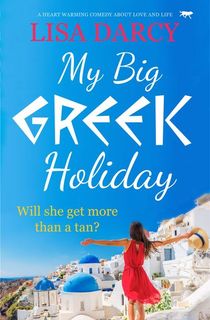 My Big Greek Holiday
Hoping for a relaxing getaway, Claudia and her two best friends, Tara and Sophie, jet off to Santorini. What was supposed to be a weekend in paradise is a wake-up call for the girls as they realize they all want more out of life.
This novel of friendship and romance is sprinkled with laughter. And one thing's for sure, their lives will never be the same after this little holiday.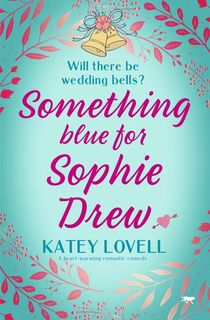 Something Blue for Sophie Drew
In this heartwarming and hilarious tale, newly baby mama and bride-to-be Sophie Drew is struggling to plan her wedding and juggle motherhood at the same time.
When she's diagnosed with postpartum depression, her friends rally around her to cheer her up and help things run smoothly. The women are there for each other through everything, highlighting the importance of friendship and womanhood.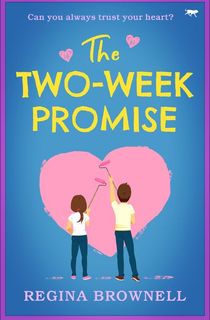 The Two-Week Promise
Ellie and Charlotte are lifelong best friends. And with such a committed friendship comes a rulebook to ensure they stay loyal companions. But Ellie has broken one of the most important rules: don't sleep with her best friend's brother. It was Charlotte's wedding night, and Ellie and Logan had been secretly admiring one another for years.
With all the dancing and booze, they couldn't help but lean into their desires. They know it can only be a fling, so they make a promise: they'll end their romance in two weeks when Charlotte returns from her honeymoon. Making the promise was easy, but keeping it will be a challenge.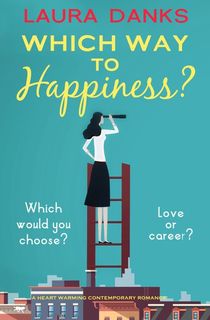 Which Way to Happiness?
Lizzie has her eyes set on her career and is determined to climb the ladder with nothing standing in her way. That is until she falls for an attractive client, and her success plan is derailed. She finds that keeping their relationship strictly professional is simply not an option.
Will she choose him over her career? Or can she truly have it all? We know one thing, regardless of her choice, trying to balance it all will be hilarious.
Featured photo: Lucas George Wendt/ Unsplash