Historical romance offers up seemingly limitless opportunities for readers and writers alike, but often, the genre has been dominated by whiteness and straightness.
Fortunately, over the past decade or so, diversity has made leaps and bounds in the genre, and some of the most exciting stories in historical romance are centered on characters who previously would never have been present in such a narrative. It's a thrilling time for lovers of the genre, and we have eight books that reveal how historical romance can truly expand beyond our status quo.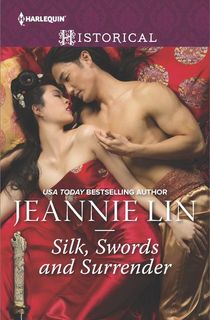 Silk, Swords and Surrender
Jeannie Lin has long been one of the foremost writers of historical romance focused on Asian history and characters. This collection of stories, Silk Swords, and Surrender, is part of her Tang Dynasty series, set in China of the 7th century and an era many historians consider to be a golden age of politics and culture in the country. Deadly intrigue dominates the court, with battles between rulers and soldiers alike, but love always finds a way.
Ana María and the Fox
Ana María Luna Valdés is an heiress who yearns to break free from the stifling expectations put upon her by her family. So, when she and her sisters are sent to London to seek refuge during the French occupation of Mexico, she grabs the chance for freedom with both hands.
She has no time for Gideon Fox, the up and coming politician who is working to secure the votes he needs to put forth a measure to abolish the Atlantic slave trade once and for all. When Ana María finds herself in the crosshairs of a scheming nobleman, Gideon offers his hand in marriage to protect her. Will love blossom amid the drama?
A Fashionable Indulgence
Harry Vane is a proud political radical fighting for government reform but he quickly sets that aside when he learns that he could be the heir to an unexpected fortune. That means he needs a wife, so he begins trying to woo his cousin. Unfortunately, he can't help but yearn for someone else.
Julius Norreys is a former soldier who was left crushed by the horrors he witnessed at Waterloo. He's been tasked with instructing Harry in how to navigate the ton and become a proper gentleman. That means they can't act on their burgeoning feelings for one another. Julius cannot protect Harry from the worst excesses of society, but together they can find something truly special.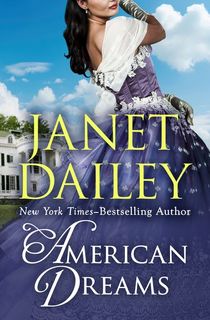 American Dreams
Temple Gordon is a Southern Belle who yearns for more than what her strict upbringing can give her. In her Cherokee heritage, she hopes to find meaning in her life and something special beyond the confines of home. When "The Blade" Stuart, a reckless Cherokee landowner, turns up, Temple knows he's something unique.
But trouble is moving ever closer to them, and war is breaking out among neighbors. Blade and Temple risk losing everything they cherish, including each other, and must fight for a future that will preserve all that they hold dear.
Rebel
The Civil War is over but the real work has only just begun. Valinda Lacey has come to New Orleans from the North to help the newly emancipated community survive and flourish. But when thugs destroy the school she has set up and then target her, Valinda is forced to run for her life.
Captain Drake LeVeq, an architect from an old New Orleans family, greatly admires Valinda's determination and wants to assist her in rebuilding the city he calls home. He can't help but desire her too, and when Valinda's father demands she return home to marry a man she doesn't love, he becomes eager to do more than protect her.
A Caribbean Heiress in Paris
Luz Alana Heith-Benzan has set sail from Santo Domingo for Paris, where she plans to expand her family's rum business and make a new life for herself. Buyers and sellers are openly sexist and racist towards her, dismissive of the idea of doing business with a woman of color.
But one man wants to help her: James Evanston Sinclair, Earl of Darnick. He's trying to establish his own whisky brand and get away from his family's dirty dealings, and it doesn't take long for him to become enraptured with Luz. Together, they could dominate the city of love with their companies. But love between them? Surely that can never happen...
A Lady for a Duke
Alexis Hall's historical romance offers a rare opportunity to see a trans character at the center of a Regency tale. When Viola Carroll was presumed dead at Waterloo she took the opportunity to abandon her old life and finally embrace her true self. That meant leaving behind her title, her wealth, and her best friend, Justin de Vere, the Duke of Gracewood.
Now, living as a lady's maid to her sister, she discovers that Justin has become a bitter recluse following the battleground, forever haunted by the friend he believes to be dead. Viola wants to bring Gracewood back to life, but can he ever know her truth? Her feelings for him can't be quashed, and the heat between them is growing. Would he ever be able to accept Viola for who she really is?
A Hope Divided
Amid the carnage of the Civil War, Marlie Lynch has helped the cause in any way that she can, from aiding Union prisoners to providing care to fleeing enslaved people. But then the vicious Confederate Home Guard claims Marlie's home for their new base of operations in the guerrilla war against Southern resistors of the Rebel cause.
Unbeknownst to them, escaped prisoner Ewan McCall is sheltering in her house. Now, the pair must run for their lives, following the path of the Underground Railroad to safety. As war engulfs them both, they must find the strength to fight and hold onto the love that grows between them.