Prom. It's the night that many, if not most, high schoolers look forward to. The date, the dress, the sweaty, crowded hotel ballroom, are all things of legend. Even the heartbreaks can feel magical.
While some high schoolers may be missing out on their prom experiences this year, that doesn't mean that love is not still in the air. We may not be able to recreate your dream prom experience in all of its glory, but we can promise that some of these YA romance novels may do the trick.
No one knows romance like YA novels know romance, so for now, we'll have to live vicariously through these love stories.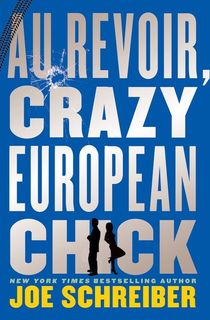 Au Revoir, Crazy European Chick
Perry's plans for the night most certainly do not include prom. But when his mom forces him to take the quiet, nerdy, Lithuanian exchange student staying with his family to the dance, his night is immediately upended. Perry discovers that Gobi is on a mission, as in a trained assassin mission, and he is helplessly along for the ride.
Dragged through the streets of New York City with his newfound companion, Perry's night winds up consisting less of sticky fruit punch and more of throwing punches. And, much like the afterparty, when it comes to these two, it's not over until it's over.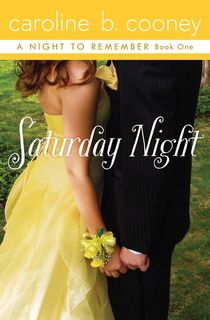 Saturday Night
The Autumn Leaves dance is finally upon these five high school juniors, and it's the night they have all been waiting for. Each has their own hopes, dreams, desires, and maybe even secrets to contend with. Everything is riding on this first formal dance, but whether or not they all get what they want, you'll have to read to find out. But one thing is for sure: after tonight, things will never be the same.
The first installment in the Night to Remember series, there are to swoon over after readers finish loving this one.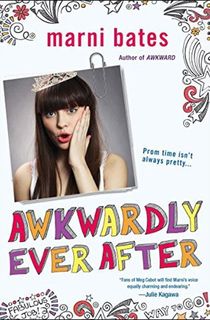 Awkwardly Ever After
Sometimes, one love story just isn't enough. In this collection of YA romance novellas, three Smith High students will find that happily ever after may be easier said than done.
While Melanie wonders if attending the prom with someone else may cost her the one she really loves, Corey struggles with simply being public with the man he loves. And what begins as a simple game for Isobel may wind up costing her everything...
From the author of Awkward comes a collection of stories that remind us that everyone has their own prom season obstacle to overcome and that sometimes, true love requires more than magic.
Prince Charming
It may not be Daisy's prom night, but when your older sister is about to become the next Crown Princess of Scotland, your whole life becomes a series of drama and ball gowns, and what's more classic "prom night" than that? But while Daisy insists that she has no plans for a royal romance of her own, she just might find someone whom she's willing to let sweep her off her feet.
From the queen of all things YA romance comes Rachel Hawkins' love letter to royalty, rom-com, and most importantly, scandal.
Analee, In Real Life
Analee Echevarria's life exists more firmly in the realm of video games than it does on solid ground. As Analee continues to grieve the death of her mother, her father prepares to marry a new woman, and Analee finds herself wholly unprepared to face the wedding looming at the end.
But when soccer-star, most-popular-boy-in-school Seb makes her an offer she cannot refuse, she just might find that her own love story, and her own life, waits at the end of the aisle. This , but these two will discover their feelings are more than real.
Prom & Prejudice
If you like your YA romance novels with a side of classical literature, this picture-perfect retelling of Pride & Prejudice is exactly what you'll need in your life.
Lizzie Bennet could not be less interested in the fast-approaching prom. But as she watches her best friend fall in love, she finds herself falling into hate. So why, then, can't she seem to stay away from the frustrating, intoxicating Will Darcy?
A modern take on one of the most classic romance novels of all time, you'll find all the things you love in a Jane Austen story, and then some, within this book.
This post is sponsored by Open Road Media. Thank you for supporting our partners, who make it possible for A Love So True to continue publishing the swoon-worthy stories you love.