While coming out is not always easy, it is powerful. The Human Rights Campaign, which is the largest LGBT civil rights advocacy group in the United States, says it perfectly: "Every person who speaks up changes more hearts and minds, and creates new advocates for equality."
Books, and inclusion within those books, can also play a role in advancing our movement towards equality. The novels in this list portray the LGBTQ experience through a young adult lens, as the coming-of-age heroes and heroines grapple with their sexuality and the messiness of first love—all while trying to find themselves in the process.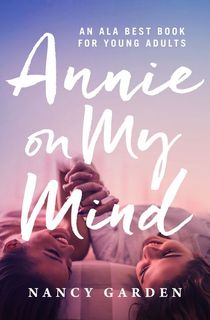 Annie on My Mind
When their paths cross at the MET, Liza feels an immediate connection with Annie, an aspiring singer from a very different background. Under the protection of a compassionate teacher, their unlikely friendship gives way to the all-consuming passion of first love—and sparks a slew of controversy at home and at school. One of the first lesbian love stories to feature an HEA, Annie on My Mind is as heartwarming as it is powerful: "Don't let ignorance win," Annie's teacher says at one point. "Let love."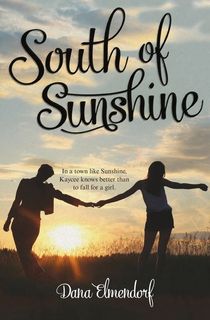 South of Sunshine
Sunshine, Tennessee is place of Friday night football games, loud pick up trucks, and weekly Bible studies. But despite what its name suggests, the town isn't without its dark sides—bigotry, homophobia, and racism run rampant among the community. While prejudice and expectation have pressured Kaycee to deny her homosexuality, her current flame, Brenn, has always embraced it. But in a place that's so close-minded, can Kaycee truly open her heart to what it wants most?
Rubyfruit Jungle
The coming-of-age novel that The New York Times calls "groundbreaking" follows Molly Bolt, the adoptive daughter of a poor Southern couple. Published in 1973, Rubyfruit Jungle offers a charm that some readers compare to Mark Twain's voice.
Molly finds women drawn to her wherever she goes and refuses to apologize for loving them back, despite the beliefs of the time. She presses on boldly, even when she discovers that the grass is not always greener on the other side.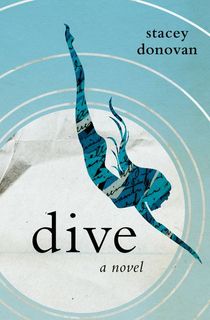 Dive
Between a fading friendship and a troubled home life, "V" feels as though everything is falling apart. As she weathers the stormy seas of her mother's alcoholism and her father's illness, she finds an anchor in the chaos: Jane, the spirited new girl in-town. Their friends-to-lovers romance takes V off guard, but she soon learns that if she wants to get closer to healing—and to Jane—she'll have to set aside her fears and dive straight in.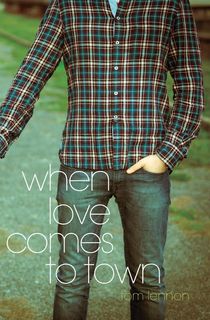 When Love Comes to Town
Neil Byrne is a star rugby player, a class clown, and a closeted homosexual to his friends and family. When Love Comes to Town follows his coming-of-age journey throughout 1990s Ireland when Catholicism was at its height. The pope took a strong stand against homosexuality while the younger generation showed tolerance and acceptance. Neil becomes desperate for company of his own and luckily finds confidants. Eventually, Neil goes to Dublin where many adventures and experiences await him—perhaps even love! Funny and heartbreaking, honest and uplifting, this novel is a match made in heaven for fans of Stephen Chbosky's Perks of Being a Wallflower.
It's Not Like It's a Secret
Sana Kiyohara has plenty of secrets. For example, she's pretty sure that her father is having an affair ... and then there's the one she can barely admit even to herself.
Sana hoped her family's move to California would be a chance to wipe the slate clean and try honesty. But things are more complicated than ever: Her crush, Jamie Ramirez, doesn't fit in with Sana's friends, and a nice guy named Caleb is being a little too friendly.
She always imagined that speaking her truths would be the hardest thing. She's learning, though, that what comes after the confession can be even messier.
The Passing Playbook
In The Passing Playbook, Spencer Harris doesn't need to come out to his family. They, of course, know that he's transgender have already supported him through his difficult transition. But after bullies drove him out of his old school, Spencer has decided not to tell any of his new classmates that he's trans.
For a time, it seems like Spencer has it all: He's performing well on the soccer team for Oakley, a liberal private school in Ohio. But a discriminatory law forces Spencer to the bench, where he must make a decision to either cheer his team on from the sidelines or come out and fight for his right to play. After being burned by his last school, however, Spencer isn't sure he wants everyone to know ... especially the guy he's falling for.
Aristotle and Dante Discover the Secrets of the Universe
It's the summer of 1987, and new friends Aristotle and Dante couldn't be more different. While Aristotle is confident and self-assured about his sexuality, Dante is reserved and unsure of his place in the world. Together, they endure family hardships and personal crises, changing the course of each other's lives and hearts. Ultimately, Aristotle and Dante will realize that bond they share goes much deeper than friendship—and that love should never be shameful. Grab a bucket, dear reader. You'll need it for your tears.
If I Was Your Girl
A violent incident sends Amanda from her Atlanta home to her estranged father in Tennessee. Presented with this fresh start, she's determined to keep her past hidden—namely that she, Amanda, was once a boy named Andrew. But a new romance sees Amanda's walls begin to crumble, and she must decide if true love is worth revealing her true self...Whether you're a romance junkie or a newbie to the genre, this standout portrayal of the trans experience is an indispensable addition to everyone's personal library.
Her Name in the Sky
For Hannah, the perfect senior year includes wild parties, joy rides, and lazy beach days—not falling in love with a girl. But as always, the heart wants what it wants, and it seems that Hannah's heart yearns for Baker. Her Name in the Sky charts Hannah and Baker's relationship as they grapple with their changing friendship, their families' conservative beliefs, and the powerful feelings they share.
A Boy Worth Knowing
Nate has always been the odd boy out, and it's little wonder: as a clairvoyant, he can see and talk to the dead. With only ghosts for company, Nate is unbearably lonely—until James moves to town and takes an immediate interest in him. Though their chemistry is off the charts, relationships are unfamiliar territory for Nate, and it'll take a few unusual guardians to get him to open himself to love...
Almost Like Being in Love
Though Travis has settled comfortably into his adult life, he can't stop thinking about his high school lover, Craig, from 20 years before. Determined to fill the Craig-shaped hole in his heart, he sets out on a cross-country voyage to win back the one that got away...Told through letters, journal entries, and more, Travis and Craig's decade-spanning romance is a reminder that sometimes our first loves deserve a second chance.
Simon vs. the Homo Sapiens Agenda
When Simon's romantic emails to his pen pal, Blue, fall into the wrong hands, he's prepared to do anything to keep their relationship a secret. To prevent the gossip from spreading—and potentially blindsiding his friends—Simon agrees to play matchmaker for his blackmailing classmate, Martin. But when things don't go according to plan, Simon must decide how far he'll go to protect someone he's never even met. Simon vs. the Homo Sapiens Agenda is the adorable, sweeter-than-sugar romance you've been waiting for since David Levithan's Boy Meets Boy.
This post is sponsored by Open Road Media. Thank you for supporting our partners, who make it possible for A Love So True to continue publishing the swoon-worthy stories you love.
Featured still from "I Can't Think Straight" via Enlightenment Productions