Fall is right around the corner and, objectively, it is the best season. We're excited for kaleidoscopic leaves; a crisp chill in the air that encourages the wearing of long, fuzzy scarves; the omnipresence of pumpkin spice; and, of course, Halloween.
Every season is perfect for reading romance, but there's something about fall that feels extra special. To celebrate, we've picked 11 romance novels that exemplify what we love best about fall. They capture not only the aesthetic of autumn, but also the strange mix of cozy and melancholy that best describes this time of ends, beginnings, and endless possibilities.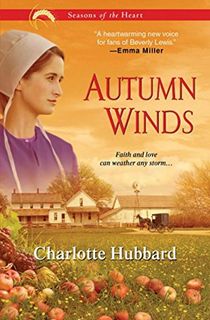 Autumn Winds
Inspired by the largest Old Order Amish community west of the Mississippi, long time Missourian author Charlotte Hubbard's Season of the Heart series centers on Miriam Lantz. Miriam is an Amish café owner whose life is turned upside down when her long-lost sister arrives in town.
To make matters more complicated, Miriam is still mourning the passing of her husband, fending off the advances of the local bishop, and dealing with newfound feelings for Ben Hooley, a handsome traveling blacksmith.
Autumn Winds is one for lovers of sweet Amish romances.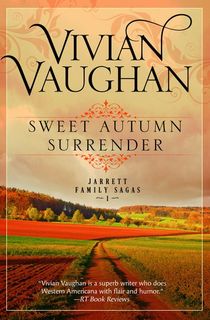 Sweet Autumn Surrender
Vivian Vaughan's Jarret Family Saga follows the trials and tribulations of a family of ranchers.
After the body of Ellie Langstrom's husband, one of the famed Jarrett siblings, is dumped on her back doorstep riddled with bullets, she telegraphs his brother for help.
Ellie expects Carson, a sharp-eyed Texas Ranger, but instead gets Kale, a gunslinger with a near-notorious reputation.
If you like a classic Western romance, complete with rustlers and shooting and life on the open plains, this is the autumnal romance for you.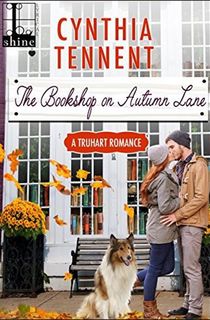 The Bookshop on Autumn Lane
What's better than a romance set in a bookshop?
The small town of Truhart, Michigan promises big dreams for its residents and visitors passing through. Trudy Brown inherits the town's rundown bookshop, which would be a dream for most of us — but not her.
Trudy arrives in town determined to sell the place and leave as soon as possible. But the arrival of a handsome professor on the hunt for a rare manuscript in Trudy's bookshop soon complicates her cut-and-dry plans.
November 9
As the title suggests, Colleen Hoover's November 9 isn't just a book that captures the essence of autumn. It captures the essence of a very specific autumn date—the date that Fallon and Ben meet in Los Angeles every year. Through new relationships and tribulations, Fallon and Ben always find their way back to one another.
There's only one problem: Ben is an aspiring novelist, and with time Fallon begins to wonder whether he's telling her the truth or just fabricating stories for the ultimate plot twist.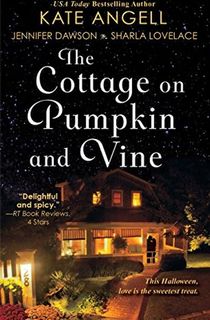 The Cottage on Pumpkin and Vine
Halloween is just around the corner, and plans are a-brewing for the annual costume party held at the cottage on the aptly-named Pumpkin and Vine.
It's the perfect place to celebrate the season, thanks to the picturesque location and snuggly rooms on offer at the popular B&B.
The cottage also has a reputation among locals as a place where one's wishes have a peculiar habit of coming true.
This anthology of three intertwining tales written by a trio of popular romance authors imagines what happens when a group of Halloween-lovers arrive at the B&B and things take an unexpectedly romantic turn.
Maple Sugar Crush
What's more autumnal than Thanksgiving (and the anxiety that comes from family reunions)? Powerball winner Josie Morgan has more reason to fear the family get-togethers than most. She knows about their tendency to ask her for (a lot of) money when she'd rather keep her head to the ground and run her Pumpkin Everything country store.
Riley Parker is probably the only man in town who can help her get through it with her sanity intact. Of course, he's just as interested in her money, but so what? She'll gladly write him a check if he can help her out.
But Josie and Riley's business arrangement quickly gets more complicated in the most delicious way possible.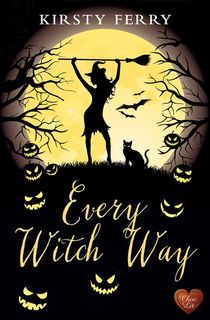 Every Witch Way
When Halloween comes, you know things are going to get a little bit witchy!
Kirsty Ferry's Every Witch Way is the first book in a trilogy set in the suitably magical city of Edinburgh, one with a fascinating history relating to witchcraft.
Our heroine Nessa is the first girl born into her family in a century. She's not happy to have inherited her great-great grandmother's name of Agnes, but that's not all she's inherited.
Rumor has it that Agnes was a witch, and Nessa wants to find out more. She tags along with her next-door neighbor Ewan on a research trip to Scotland that includes mystical encounters, a rickety yellow camper van, and a suspiciously knowing cat named Schubert.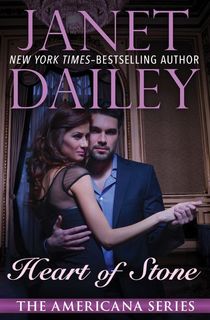 Heart of Stone
A New England inn during the changing of the leaves is about as fall as it gets in the U.S. It's little wonder, then, that Janet Dailey chose this setting for part of her Americana Series, which comprises 50 romance novels on 50 states. Heart of Stone focuses on New Hampshire's White Mountains and the White Boar Inn.
Twenty-two-year-old Stephanie Hall doesn't even work for the inn, but her brother Perry does. When circumstances force Perry to put Stephanie in charge of welcoming the inn's owner, Brock, she's more than a little curious. Every girl at the inn is excited for Brock's arrival, and it soon becomes clear that he's every bit as handsome as the rumors suggest.
Perry warns his sister against pursuing the man he claims has a heart of stone, but Stephanie finds herself willing to throw caution to the wind.
It Happened One Autumn
You simply cannot go wrong with Lisa Kleypas, one of the true grand dames of romance.
Her Wallflowers series follows a quartet of eligible young ladies as they enter London society with the intention of finding the perfect husband.
It Happened One Autumn, the second book in the series, follows the proudly American Lillian as she goes up against the frightfully snobbish Marcus, Lord Westcliff, who happens to be the most eligible aristocrat on the scene.
He thinks she's entirely unsuitable to be his bride. But how can you doubt chemistry like theirs?
That Autumn in Edinburgh
American furnishings designer Fiona Fraser had a dreamy encounter with the Scottish mill owner Alexander Maxwell one New York Summer's day in 2009. But he was already married, and quickly went home after their meet cute.
Five years later, Fiona wants to do business (purely professional) with Alexander, but their baggage is difficult to ignore. Their chemistry only deepens as the pair discover their ancestral bonds and a tragic love triangle from the 1700s involving Jane Maxwell, the 4th Duchess of Gordon, and Thomas Fraser.
Eagle-eyed fans of Ware's work will recognize that pair from her novel Island of the Swans. That Autumn in Edinburgh, itself the second book in a quartet, fleshes out that story further, but you don't need to have read the earlier novel to follow the thrills and passion of what's unfolding here.
The Sweetest September
Long-time Harlequin favorite Liz Talley's Home in Magnolia Bend series kicks off with 2014's That Sweetest September.
John Beauchamp is happy to live a quiet life in his small Louisiana town. It's free of complications, right up until Shelby Mackey turns up on his doorstep and announces that their one wild night of passion together has resulted in a pregnancy.
She wants to raise the baby herself, but John isn't ready to relinquish responsibility over his future child or the woman he's entranced by. Even as she insists their new living arrangement is temporary, John is determined to convince her to stay forever.
This post is sponsored by Open Road Media. Thank you for supporting our partners, who make it possible for A Love So True to celebrate the romance stories you love.
Featured photo: Jeremy Thomas / Unsplash