The dark nights are closing in as fall turns to winter, and romance lovers are in need of the perfect read for those cozy nights by the fire. There's no better time for a spooky book than Halloween, but what about those intrepid readers who want to combine the two? Yes, it's true: Horror romance is a thing!
The combination of horror and romance/erotica provides readers with new perspectives to explore notions of desire and the forbidden, pushing the boundaries far further than your typical paranormal romance or urban fantasy. The liminal barriers between pleasure and pain are at the forefront of many of these novels, some of which delve into bleakly dark territory. If you'd prefer something a little cozier but still want a few chills with your romance, we've got plenty to offer too. Here's our list of nine horror-themed romantic reads that will make you want to keep the lights on.
RELATED: 9 Post-Apocalyptic Books That Prove Love Conquers Everything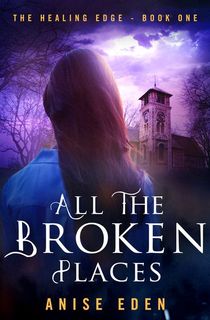 All the Broken Places
Following her mother's death by suicide, promising young therapist Cate Duncan's life takes a downturn and she struggles with an overwhelming depression. In an attempt to get better, she agrees to enter a radical new alternative healing program run by Dr. Angeline MacGregor and her son Ben. Once she arrives at the program, however, she realizes she is the only "patient", and the unconventional figures offering the treatment possess some curious abilities that help Cate to understand her own strange powers. More sweet than scary, All the Broken Places will satisfy your paranormal romance cravings with a unique twist on the genre.
RELATED: 14 Paranormal Romance Books That Give Us Chills in All the Right Places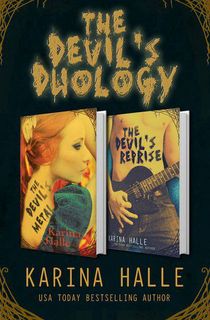 The Devil's Duology
Inspired by her own work as a music journalist, Karina Halle offers a more hellish insight into the wild and hypnotic world of metal. Dawn Emerson has big plans for her life but they're all put on hold while she goes on the road with one of her favorite groups, the metal band Hybrid. It is, of course, a world of sex and drugs and rock n' roll, but then things take a much more monstrous turn.
The Witching Hour
It's always a good time to read some Anne Rice, but Halloween offers an especially fitting period to curl up with one of her deliciously sensual novels. While none of her work is technically romance, it's tough to deny their romantic allure. Rice's vampires in particular are heavily rooted in an oft-imitated blend of horror and romance, which is partly what's made them so popular and influential for the past four decades.
We could recommend any of the Vampire Chronicles here (the first three books in the series are near-peerless in terms of vampire fiction), but we've decided to shake things up a bit and go with the epic grandeur of The Witching Hour. The first book in the Mayfair Witches trilogy (before the series blended with the Vampire Chronicles), The Witching Hour is a doorstop of a novel–over 1,200 pages!–that offers an extensively detailed insight into several generations of the Mayfair family and their relationship with the occult. Even at its densest, The Witching Hour remains a compulsive reading experience chock full of the sexy, the dark, and Rice's obsessive attention to detail.
Carolina Moon
If you're not ready for a full-on horror experience this season but still want a few thrills and chills in your romance, you can never go wrong with the queen of the genre, Nora Roberts. This is a writer who has always dabbled in multiple genres, often blending them together in the great melting pot of romance. Carolina Moon is a romance, a thriller, a Southern Gothic drama, and a psychological horror all at the same time.
Its heroine, Tory Bodeen, grew up in an abusive fundamentalist household with a violent father and a passive mother who did not understand her unique gifts. Her only solace is her best friend Hope, but a vision Tory has of Hope being raped and murdered as a child sadly comes true. Returning to the town of Progress, South Carolina 18 years later, Tory is drawn to Hope's brother but can't forget her past or the fact that Hope's killer was never caught. Carolina Moon has mystery, paranormal, romance, and dark scares that make it a perfect cozy Halloween read.
RELATED: The Best of the Best: Where to Start With Nora Roberts Books
The Safety of Unknown Cities
This novel, the literary debut of Lucy Taylor, won the Bram Stoker Award and was highly acclaimed upon release. It's a shame it seems to have disappeared from wider pop culture conversations because it's a fascinating and challenging read that demands a second look. Val, our protagonist, has lived a very tough life and now travels the world looking for new and more boundary-pushing thrills that will fill the void inside her. She learns of a place known only as the City that promises pleasure and pain beyond her wildest nightmares. The Safety of Unknown Cities is heavily reminiscent of the works of Clive Barker, which should give you an idea of how graphic it is.
Cthulhurotica
Yes, you can read erotica involving H.P. Lovecraft's ultimate eldritch abomination! Isn't the world wonderful? Edited by Carrie Cuinn and featuring stories from the likes of Silvia Moreno-Garcia, Gabrielle Harbowy, and Kirsten Brown, Cthulhurotica does exactly what it says on the cover. That means tentacles galore!
Lovecraft's mythos has always been rich in potential and the specific fears evoked by cosmic horror, which makes it perfect for reinterpretation from a more adult perspective. The scares aren't sacrificed in favor of the sex here, rest assured. This isn't one for novices but the more curious among you may make a lot of discoveries here.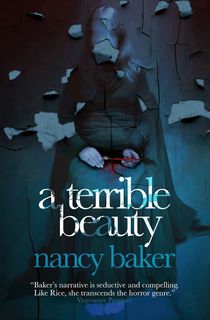 A Terrible Beauty
It's not really Halloween without a good vampire read. Romance is, fortunately for those of us who adore the genre, chock full of vampires who range from sweet and sympathetic to bloodcurdlingly amoral. Nancy Baker's A Terrible Beauty brings in the alluring vampire Sidonie, the naive human artist Matthew, and a heavy dash of Beauty and the Beast for equal measure. It's not exactly a full-on horror but A Great Beauty is certainly a great read for those dark nights. [This title is temporarily unavailable.]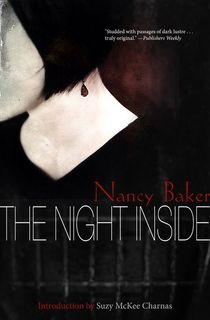 The Night Inside
Another vampire offering from Nancy Baker, The Night Inside is the first part of the Creed duology. Ardeth Alexander is a typical grad student trying to get by when one night she is abducted off the street and forced to feed a monstrous vampire named Dimitri Rozokov. Starved and unable to control himself, he feeds from Ardeth nightly until both of them begin to change. When she realizes that he is as much a prisoner as she is, they plot to escape this hell. Baker's vampires in this novel are true Nosferatu-esque creatures that revolt Ardeth on first sight. The author taps into the true hell of being a monster with a craving for death that cannot be ignored. [This title is temporarily unavailable.]