Summer is the hottest time of year, in more ways than one. It's the best time to show some skin, or fill your afternoons with dreams of a hot summer fling. There's no better season to dedicate to relaxing, warming up, and indulging your impulses, whether that means relaxing by the pool or eyeing the cuties on the beach.
But what if summer's sunny days aren't quite enough to chase away the winter chill? No worries—these ten sizzling summer romance books are just what you need to turn the temperature up.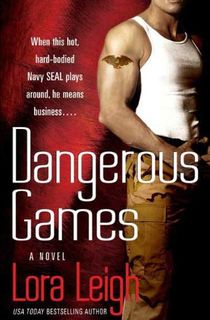 Dangerous Games
The second in Lora Leigh's sexy series Tempting Navy SEALs, Dangerous Games starts our list off with a fiery romance. Navy SEAL Clint "Iceman" McIntire has just completed a strenuous mission in Columbia when he finds himself knee-deep in a secret mission to uncover an insidious new date-rape drug—and in his feelings for the mission's beautiful agent, Morganna Chavez.
As Clint fights to protect Morganna, their desire for each other threatens to consume them both. Full of explosive passion and edge-of-your-seat stakes, Dangerous Games sparks a heat no iced drink can quench.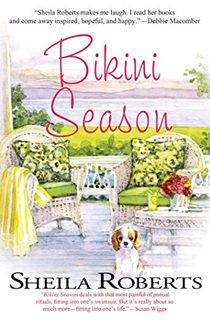 Bikini Season (Heart Lake Book 1)
The hottest time of year often brings with it the pressure to look—well, your hottest. When Erin Merritt returns home to the beautiful town of Heart Lake to plan her wedding, she runs into her childhood crush, and the conflicting desires that ensue make her realize that happily ever after might not be so simple.
Enlisting her friends to help her fit into her wedding dress, Erin, Angela, Megan, and Kizzy form the Teeny Bikini Diet Club, vowing to help each other look their sexiest for summer days by the lake. While confronting their waistlines, however, each woman also comes face to face with a distinct challenge, and has to make a decision that will change her life forever. Wholesome, humorous, and enticingly romantic, Bikini Season is the relatable beach read that every summertime booklover needs.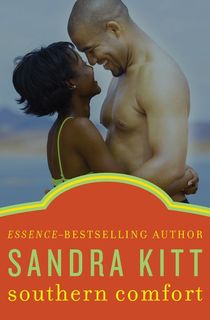 Southern Comfort
In this sultry southern summer romance, jewelry designer Rachel Givens and saxophone player Lucas Monroe Scott find themselves stuck together when Julia Winters—Lucas' mother and Rachel's beloved mother figure—splits the inheritance of her summer cottage between the two of them.
At first, Lucas is furious that his mother gave half his inheritance to a complete stranger. But over time, sharing the cottage encourages Lucas and Rachel to get to know each other, and as Lucas' contempt deepens into something sweeter, their cramped quarters grow a whole lot hotter.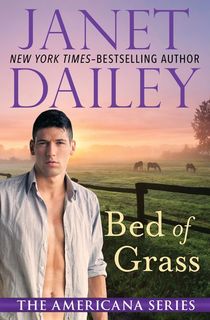 Bed of Grass
Returning home for her grandfather's future in the beautiful Maryland countryside, Valerie Wentworth does her best to avoid a troubling figure from her wild teenage years—the irresistible Judd Prescott.
Unknown to him, Judd Prescott is the father of Valerie's young child, and the reason Valerie's grandfather kicked her out seven years ago. Still, Judd can't seem to stay away from Valerie, and sparks fly in this romantic drama as untold secrets complicate the matters of the heart.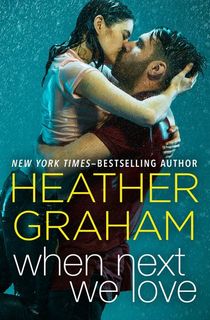 When Next We Love
This enemies-to-lovers tale is set in the perfect summer destination: The Florida Keys. When a nasty tropical storm traps her in a fancy estate with her late husband Richard's best friend, Leigh has no choice but to work with Derek, the man she both loves and despises, to complete Richard's unfinished music.
Though Leigh has sworn off musicians after losing her husband, she and Derek both find that chemistry could care less about mutual distrust. Derek blames Leigh for the death of his best friend, but what will happen when other feelings try to take over? Read this heart-pounding tropical tale to find out.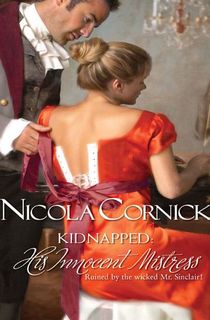 Kidnapped: His Innocent Mistress
The most swoon worthy aspects of the regency era shine in this Scotland-based romance. Greeted by the wealthy, debonair Earl of Strathconan on her way to her new home, Catriona is immediately convinced of the Earl's rakish qualities when he seductively suggests that she become his mistress. Catriona attempts to resist the Earl's allure, but when they are both kidnapped and shipwrecked on an island, coming together, in marriage or otherwise, starts to feel more and more inevitable. Or is it?
Written in homage to the classic Kidnapped by Robert Louis Stevenson, this historical romance is full of exciting scandals, drama, and adventure that will liven up any summer afternoon.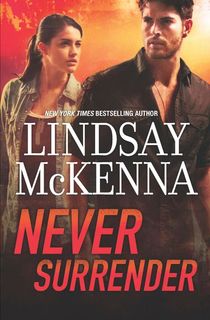 Never Surrender
Featuring more Navy SEALs and another kidnapping, Never Surrender delivers a heartbreaking tale both deeply romantic and full of high stakes. A sequel to McKenna's popular Breaking Point, the book follows Navy seal Gabe Griffin as he risks everything to save his fiancée, Navy medic Baylee-Ann Thorn, after she is taken hostage by the Taliban.
Gripping in its intensity, the emotional story of Gabe's desperate rush to save Baylee-Ann before her spirit is crushed will have you turning pages late into the summer nights.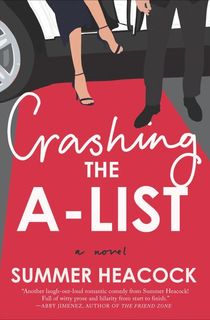 Crashing the A-List
What better summer read than a book by Summer Heacock? In Crashing the A-List, Clara Montgomery takes a job cleaning out storage units until her prospects as a struggling book editor look up. When she finds tabloid-worthy dirt on the famous British actor Caspian Tiddleswich, chaos ensues as he accuses Clara of blackmail and forces her into a fake-dating scheme to promote his most recent film. Rife with accidental misunderstandings and conflicting feelings, Clara and Caspian's journey to love is equal parts entertaining and heartwarming.
A satisfying execution of the fake-dating trope, Crashing the A-List solves all your summer romance needs.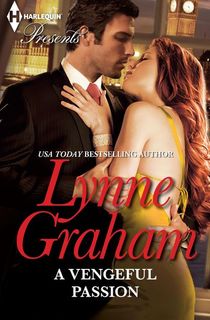 A Vengeful Passion
In this tense, passionate tale, Ashley Forrester begs her ex of four years, Vito di Cavalieri, not to press charges against her brother for crashing Vito's car in defense of her honor. In return, Vito demands that Ashley marry him and provide him an heir—not knowing that she was pregnant before their break up, and lost his child soon after.
The forces of painful backgrounds, childhood trauma, repressed emotions, and clashing tempers all fight against this couple's happy ending. Will love or hatred prevail? Read A Vengeful Passion to find out.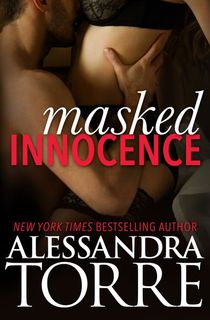 Masked Innocence
If "masked innocence" is supposed to describe leading man Brad De Luca—what a mask. With flaming confidence and seductive persuasion, Brad De Luca is irresistible to Julia Campbell, a college intern at a law firm who quickly falls for Brad's charms and the fun of sexual awakening.
However, when her boss is murdered and all signs point back to Brad, Julia is left questioning everything—until she finds herself next on the hit list, and it's up to Brad to protect her. This summer, the second book of Alessandra Torre's Innocence trilogy burns to be read.