Nobody would have expected a Harry Styles fanfiction published on Wattpad to become a multi-million-copy series of novels and a popular film franchise. Yet that's exactly what happened to Anna Todd with her exceedingly long story After. It's a New York Times bestseller with a slew of fans almost as dedicated as the One Direction fandom. If you're in the mood for stories like After, here are eight romances that will capture your interest.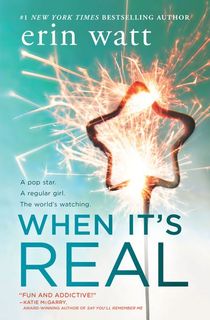 When It's Real
Under ordinary circumstances, Oakley Ford and Vaughn Bennett would never even cross paths. She's a regular small-town girl and he's an award-winning pop star with millions of fangirls hanging onto his every word. But with his home life disintegrating and the tabloids stalking him every day, Oakley is in need of an image revamp. That's how Vaughn, a waitress just trying to help her family get by, ends up posing as the girlfriend of the hottest singer in the industry. In return for enough money to put her brothers through college, she must survive the vultures of Hollywood and terror of the music industry. It's a shame that Oakley is so charming because she could grow to like him, and that's the worst possible outcome.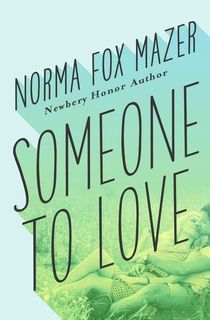 Someone to Love
Nina always thought that if just one person would love her, perfectly and for exactly who she was, then she'd never worry about being lonely. As the first person in her family to leave home and go to college, the isolation is getting to her and she feels unmoored in a strange new place. Here, everyone knows one another and the roots run deep. But when she meets Mitch as he's painting the house next door to hers, she finally has a friend who she can be herself with. Can they stay like that forever?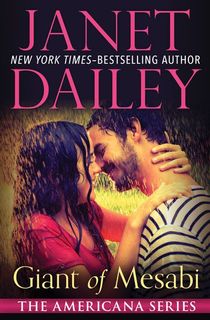 Giant of Mesabi
Janet Dailey's Americana series ambitiously offers one romance story for each of the fifty states of the U.S.A., and Giant of Mesabi brings the drama to Minnesota. College student Alanna Powell has come back to her hometown of Hibbing for the summer, but it's not just for a vacation. She's here to see Kurt Matthews, the man she plans to marry. But Alanna never considered a complication like Kurt's older brother, Rolt. It was Rolt who turned Alanna's family's iron mines into a multi-million dollar success. He's the conceited brute in comparison to Kurt's kind nature, and he goes after whatever he wants. That now includes Alanna, and as much as she wants to deny it, her feelings for the other brother are growing stronger with each passing day,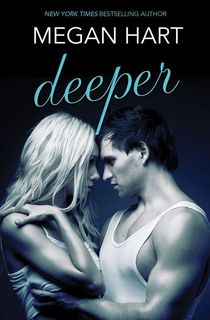 Deeper
Twenty years ago, Bess Walsh had her whole life spread out before her. She was a good student, a popular girl, and engaged in a passionate summer fling with Nick, the local bad boy who became her dirty little secret from the rest of the world. He certainly wasn't the kind of guy she could take home to her father, and the thrill of an illicit relationship is a welcome break from her goody-two-shoes reality. Now, she's an adult and has returned home to the beach town where it all went down. Sure, she has a lovely, safe boyfriend by her side, but seeing Nick again ignites something deep within her soul. Can she risk everything for one more taste?
Twisted Love
Alex Volkov may look like an angel with his perfect face and eye-watering body, but he's been cursed with a dark past that taints his soul to this day. Driven by a tragedy that has haunted him for most of his life, he has buried his torment in ruthless ambition and an insatiable hunt for vengeance. But when he's forced to look after his best friend's sister, he starts to feel something far more complicated than anger. Ava Chen has her own fair share of childhood nightmares, but unlike Alex, she's never stopped being an optimist who sees the beauty underneath the darkness. She even sees good in Alex, even though she knows she should avoid him like the plague. Their burgeoning love could save them both or destroy everything.
Ugly Love
Over the past few years, Colleen Hoover's work has exploded in popularity thanks to TikTok, and she's become one of the biggest-selling writers of the 2020s. It's not hard to see why.
Ugly Love is a good example of her dark soapy romance and why readers are so drawn to it. When Tate Collins meets airline pilot Miles Archer, she knows it isn't love at first sight. It's more like apathy than friendship, except for their undeniable sexual chemistry. Once their desires are out in the open, they realize they have the perfect set-up: no-strings-attached passion, sex for sex's sake, and absolutely no emotional entanglements. Just don't talk about their pasts, and don't expect a future. If only both of them knew how ugly things were going to get.
Punk 57
In fifth grade, Misha was paired up with a student from a different school for a pen-pal assignment. Thinking he was a girl, the other school gave his letter to Ryen. Once the mistake was revealed, the pair became thick as thieves for seven whole years, seemingly the perfect friends even though they never talked face-to-face. They had three rules: No social media, no phone numbers, no pictures. Then Misha takes a peek and discovers that Ryen isn't a boy and she's nothing like he wanted her to be. Their friendship is ruined, their blissful pairing spoiled forever. Or will it reveal itself to be something even more amazing?
The Fine Print
Rowan is a billionaire with a reputation for creating dreams. Theme parks, hotels, resorts ... he's done it all and made a name for himself as the man who can do anything. His newest project is renovating Dreamland, an amusement resort that's ambitious to a fault. If he pulls it off, his fantasies will be realized. What he doesn't expect is Zahra, the beautiful woman who he's just hired to work on his team. Rowan is rude, tough, and a nightmare boss. So why can't she stop thinking about him? And what secrets lie beneath his seemingly perfect exterior?