Unless you've had your head in the sand for the past few years, you'll know all about the dramatic rise of author Colleen Hoover. Her novels have dominated bestseller lists, become the most talked-about works on TikTok, and redefined modern publishing for the 2020s. Hoover's books are highly dramatic, exceedingly emotional, and all-consuming for readers and critics alike. Ugly Love is one of her most famous books and a strong starting point for anyone looking to check out the magic of Hoover-world. For those who have already been there but crave something along the same lines, here are eight books to tickle your fancy.
131 Different Things
When lowly bartender Sam hears that his ex-girlfriend Vicki, the one who got away, has quit AA and started drinking again, he vows to help her. He and his friend Francis go on a quest through the myriad dive bars, seedy clubs, classy joints, and nightlife of New York City in desperate search of Vicki. This novella comes with photography from Nick Zimmer, the guitarist for the band Yeah Yeah Yeahs!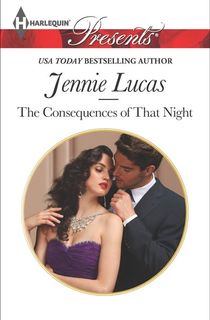 The Consequences of That Night
Emma Hayes was once a maid for the notorious Falconeri family, but now, she's running the household of hotel magnate Cesare, whom she has long loved from afar. One night, with their inhibitions lowered, the pair fall into bed. But their quick fling has created a very long-term consequence: Cesare vowed to never wed again after the disaster of his first marriage but now he must offer Emma his hand for the sake of his heir. Emma is not ready to throw everything away for a man who barely looked at her until that one night. Now, he wants everything from her, but where will it end?
Twisted Love
Ava Chen is a free spirit whose dark past is but a shadow she only remembers through her terrifying nightmares. Despite it all, she's never stopped believing in the beauty and goodness of the world. That optimism extends to Alex Volkov. It shouldn't. Alex is her neighbor, her brother's best friend, and an absolute devil, despite his angelic exterior. He's tormented by tragedies in his past, horrifying events that have left him with a brutally cynical view of the world. The last thing he should feel is affection for Ava, a bright light in a hopeless world. He risks snuffing out her light, but their love proves too powerful, and soon, it threatens to destroy them both.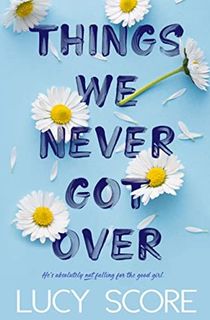 Things We Never Got Over
Naomi ran away from her wedding and found herself stranded in Knockemout, Virginia. The awful twin sister she'd gone to help has abandoned her, taking Naomi's cash and car in the process, and leaving behind an 11-year-old niece whose existence is a total surprise. Now Naomi, with no money or job or clue, needs to start her life from scratch.
Knox, the local barber, doesn't do love or family or sunshine, so avoiding Naomi seems crucial to his sense of peace. Unfortunately, he can't resist a woman in need of help. They're total opposites and seem primed to hate one another. But what happens when that hate turns to love?
Archer's Voice
When Bree Prescott arrives in the cozy lakeside town of Pelion, Maine, she hopes for nothing more than some long-awaited peace and quiet. That dream seems short-lived when, on her first day there, she collides (quite literally) with Archer Hale, a social recluse whose past might be more tortured than Bree's. He's spent his life seeking solitude, eager to escape the darkness that enveloped his childhood and left him unable to speak. Bree wants to communicate with him, to find a kindred spirit in this new place, but breaking down Archer's walls will require both of them to reveal more of themselves than they ever had to anyone else. Is the prospect of all that pain just too much to bear, or can they connect despite it all?
Punk 57
In fifth grade, Misha and Ryen were set up as pen pals, and for the next seven years, they were as tight as two people bound together by writing letters could be. They tell each other everything but have three rules: No social media, no phone numbers, no pictures. They had a good thing going. Why ruin it? When Misha stumbles across Ryen's image online, however, he knows that he has to finally meet her. He doesn't expect that he'll end up hating her, but soon their perfect arrangement is ruined and Misha stops writing the letters Ryen so desperately craves. She has no idea why he's ghosted her, and she doesn't know how to find him. But what if he's been under her nose the entire time ...
The Fine Print
Rowan Kane's job is creating dreams. He's in the business of building the kinds of locations that inspire fairy tales, from five-star hotels to Hollywood production companies. His next project is his biggest yet: renovating Dreamland, a classic amusement park in need of a revamp. It'll make or break him and the last thing he needs is strangers drunkenly ranting about the rides. Zahra expected Rowan to fire her for her mess, but instead he offered her a job. He's tough, demanding, and full of secrets. He's also tough to resist, even though giving into their burgeoning feelings could cost them everything.
From Lukov With Love
Ivan Lukov and Jasmine Santos have been ice skating contemporaries for many years, typically crossing paths on the professional circuit. After 17 years on the rink and more injuries than she can recall, she knows her heyday is behind her. Perhaps it's time to hang up her skates and call it a day. But then Ivan comes back into her life and makes her an offer she can't refuse. Never mind that they've always hated one another and she's spent a decade or so wanting to get him out of her life. Perhaps they can make sparks fly together on the ice and become world champions. All they have to do is keep their hearts out of the way.