Queen of the beach read; Elin Hilderbrand has gotten the short but sweet romance novel down to a science. Her expansive catalog has never once failed to warm our hearts and take us to unforgettable destinations. You're probably familiar with her best-selling collections, The Paradise Series, set in the Virgin Islands, and The Summer series, all set in Nantucket. From rekindled romances in beach cottage homes to murder mysteries in fancy beachfront hotels, Elin has a perfect story for everyone's beach vaca.
If you're anything like us, you were just as shocked to hear about Elin's plans to retire after the release of her next summer novel in 2024. As we're sure fans are desperately searching for something to fill their destination romance needs, we have compiled a list to ease their worries.
Let these books transport you to Nantucket or other warm places in the sun. With classics by Nancy Thayer and Janet Daily, find beach reads similar to your favorites from Elin!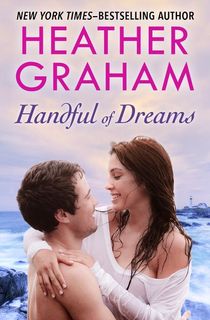 Handful of Dreams
The Maine beach house was half hers and half his. Susan Anderson vowed never to sell her share of the house to David Lane. David's father left Susan the house, and he assumed she was nothing more than a gold digger taking advantage of his old man.
But when a violent storm traps David and Susan alone in the beach house, they can't deny their intense attraction to each other. Although they can't help but fall for each other, they both have secrets they're determined to keep close. As tensions and passions run high, they'll have to choose between happiness and a handful of dreams.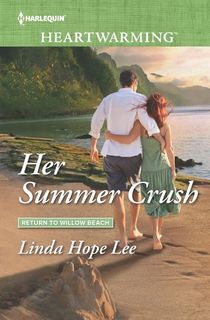 Her Summer Crush
Luci Monroe just landed her dream job in PR in Willow Beach. The last thing she expected was to be coworkers with her high school crush Cody Jarvis, who looks even more gorgeous than he did back then.
Luci plans to keep it cool, reminding herself they're both professionals now. Besides, she was over him. Or at least she thought she was. As the summer flies by, Luci's feelings for Cody grow stronger. But he's always waiting for his next assignment, ready to disappear at a moment's notice.
Will Luci be the one to make Cody finally stay in one place, or will she just be another fleeting adventure for him?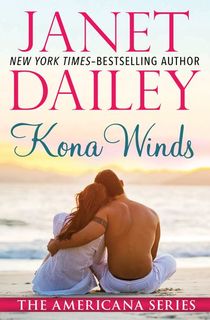 Kona Winds
Julie Lancaster just accepted an exciting new opportunity - a tutoring job in Hawaii. A chance to escape the harsh New England winter and finally have a teaching job, what could go wrong?
For one, Julie finds herself in a love triangle between two entirely different guys. There's Frank, who is fun and carefree, and Ruel, who is intense and enigmatic. When the warm Hawaiian days become chilly nights, Julie is torn between the two men. Will she make the right decision, or will she lose them both?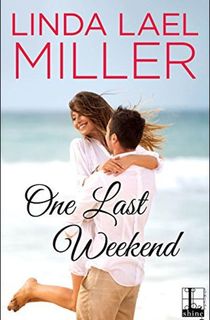 One Last Weekend
College sweethearts Teague and Joanna Darby never imagined their love affair would be nearing divorce. Their demanding careers had driven a wedge between them that would take a miracle to reverse.
Just as they were about to call it quits, a friend suggested that they spend a weekend together, at the very least, to agree on who gets the dog. Teague and Joanna reluctantly agree, hoping to find closure and part ways after one last stay in their beloved beach cottage.
But fate has other plans. A ferry strike leaves them stranded at their cottage, forcing them to reminisce on their shared memories of the good old days. This weekend getaway may be precisely what they needed to find their way back to each other.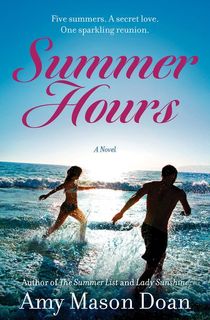 Summer Hours
Becc, Eric, and Serra were best friends in high school and supported each other through everything. Although there was an undeniable attraction between Becc and Eric, they never acted on it. After going to college, Becc had a secret affair, which she kept from Eric, and ultimately drove the two apart.
Ten years later, Serra's wedding brings the two back together for a road trip up the coast. Becc and Eric's unresolved feelings and secrets arise. Can they forgive each other and rekindle their friendship despite the painful truth?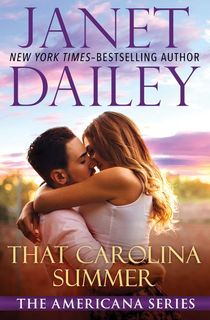 That Carolina Summer
Romance is all a game to young stunner Annette Long. And during a family vacation to Wrightsville Beach, she wants nothing more than to find a flirty summer fling.
She sets her sights on resort owner Joshua Lord, who comes from a prominent North Carolina family and is more than comfortable with attention from beautiful women. Annette is determined to make him want her, but Josh takes love seriously. If Annette thinks she can manipulate his feelings, he is ready to show her the true meaning of love.
Surfside Sisters
Keely Green has fulfilled her lifelong dream of being a successful writer in New York City. She goes to high-class parties, mingles with the literary elite, and dates a gorgeous pediatrician. But she can't help but miss her simple life in Nantucket.
So, when her latest book gets rejected and an argument threatens her relationship, she decides there's no better time to pay a visit home. However, returning means facing her estranged friend, Isabelle, who betrayed her in the past—and running into her longtime crush Sebastian who happens to be Isabelle's older brother.
Not to mention her mother is going through a tough time and Keely may need her old friend to lean on. In a transformative summer, Keely must come to terms with past mistakes to help her mom and find happiness in her beloved hometown.
The High Season
Ruthie Beamish leads a seemingly perfect life in a charming beach town near the Hamptons. She's the director of a prestigious museum and a mother to a spirited 15-year-old daughter. However, to maintain their luxurious lifestyle, Ruthie, her ex-husband Mike, and their daughter Jem rent out their dream home every summer to wealthy tenants.
This year's renters, Adeline Clay and her attractive stepson Lucas, shake up Ruthie's world and threaten to unravel everything she holds dear, including her job, home, and family. Ruthie and Mike will have to put their differences aside to take back their home and the life they made together. Will working together rekindle their once-passionate marriage?
Beach Read
Augustus Everett and January Andrews couldn't be more different—he's a renowned literary fiction author who writes bestselling romance novels. But they find themselves in the same boat—both are struggling with writer's block and living in neighboring beach houses for the summer, with little money to their names.
One night, they strike a deal to help each other out of their creative ruts: Augustus must try to write something joyful while January needs to write a literary classic. In exchange, ​​she'll accompany him on excursions that would be perfect for a romantic comedy montage, and he'll bring her to interview members of a disbanded cult. There's one catch, though - they can't fall in love. Their goal is to each finish a book and nothing more.
The Summer Sail
Three former college besties, Abby, Caroline, and Lee, embark on an unforgettable cruise to celebrate Abby's 20th wedding anniversary with her husband. However, the girls have issues bubbling under the surface, threatening to ruin their vacation in paradise.
Abby and her husband are harboring a secret from the group, Caroline is anxiously waiting for her long-time boyfriend to propose, and Lee is struggling to connect with her new college student daughter.
The trip takes a tumultuous turn as unresolved conflicts, jealousy, and secrets threaten to tear apart their friendship. As tensions escalate, the three women must confront their past mistakes to salvage their chance at vacation and their special bond.