Pre-COVID, we probably spent more time in our workplace than we did our actual homes. The office has its own heated emotions, bitter rivalries, and simmering tensions. So, of course it's perfect for a romance novel!
While many of us are still working from home, why not enjoy some workplace romantic drama? We've got eight office romance books for you to clock into.
The Hating Game
Lucy Hutton is used to being the nice girl in the offices of Bexley and Gamin. She's charming, hard working, and all too happy to accommodate the needs of everyone else. It's made her very popular, but not with a certain Joshua Templeton.
Cold, intimidating, and utterly ruthless, Joshua is determined to be the top dog of the building. He and Lucy quietly (or not so quietly) compete for everything, from extra assignments to just playing staring games from across the office.
Now, there's a huge new promotion up for the taking. So the pair decide to up the stakes. If Lucy wins this game, she'll be Joshua's boss. If she loses, she'll resign.
It's a fiery battle Lucy can't afford to lose, so why is she suddenly having steamy dreams about her nemesis and flirting up a storm with him?
Related: 8 Romance Books Like The Hating Game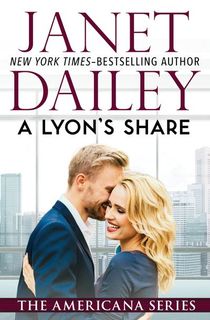 A Lyon's Share
Janet Daily's Americana series is comprised of 50 books, one story for each U.S. state. Illinois is the setting of book 13, A Lyon's Share.
From the minute she was hired at Lyons Construction, Joan Somers has managed to keep a professional distance from Brandy Lyons, her ever-so-handsome boss. But now things have changed and she's ready to quit. Joan's even typed up her resignation letter.
Brandy's ready to accept Joan's resignation, albeit rather rudely. But then, as is so common in the world of romance novels, a sudden blizzard traps the pair of them together in the building. The barriers between them slowly start to crumble as the pair realize that there's more to their mutual friction than workplace tensions.
Related: 8 Pragmatic Romance Books for Virgos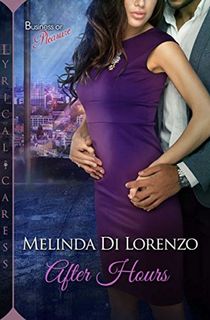 After Hours
The gorgeous stranger sending Aysia Banks steamy looks from across the bar is the perfect way to take her mind off her stresses. Surely one night of unbridled passion is the ideal way to let off some steam before returning to your everyday humdrum life? It seems perfect for Aysia... right up until she walks into work on Monday morning and sees her fling in the office.
Marcelo Diaz is a hotshot executive used to calling the shots. He's utterly unprepared for Aysia. The potential for more than one night is there, but there's a catch: Marc was hired to protect his employer's reputation, and part of Aysia's job is to enforce the rules against fraternizing in the office.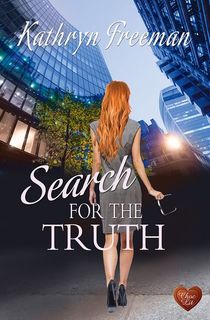 Search for the Truth
Journalist Tess Johnson suspects Helix pharmaceuticals of knowingly making drugs that kill patients—so she goes undercover as en employee to get answers.
If Tess' suspicions are confirmed, she'll stop at nothing to reveal the truth to the world. Jim Knight is the president of research and development at Helix, and he's extremely dedicated to his job. A true workaholic, he won't let anything stand in the way of success, least of all another office romance. Tess, however, is undeniably alluring.
The pair are attracted to each other, but their lust is an unwelcome distraction. Can the hunt for truth ever be compatible with romance?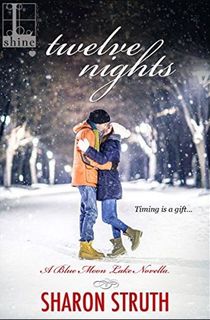 Twelve Nights
Erik Lindholm is finally at the top of the corporate ladder. Now, as company president, he's ready to take the business to the next level.
Unfortunately, that means letting go of personnel, including the woman who broke his heart years ago. It's a decision that makes financial sense—but Beryl Foster doesn't see it that way.
Beryl's great at her job and knows she'll need to fight to keep her position as CFO. She chose her career over love long ago, and is hungry for a second chance professionally. But will she find herself wanting more than a salary from her boss/ex?
Beautiful Boys: Bastard, Stranger, Player
In Beautiful Bastard, the first in the Beautiful Boys series, Chloe Mills is hard working, super-smart, and on her way to finishing her MBA. Nothing will stand in her way. Not even her boss, Bennett Ryan.
Bennett is the bad boy of his family's massive media business, and he's just returned to Chicago from France to take up a new role in the organization. Chloe has been saddled with the task of being his new assistant. She's not ready for how exacting or blunt he is, nor is she prepared for the near-instant heat between them.
Despite his bad-boy reputation, Bennett has never pursued office dalliances. But Chloe's worth tearing up the rulebook for (as well as all of her underwear!).
He's going to have her. All over the office. Literally.
Practice Makes Perfect
Payton Kendall and J.D. Jameson are lawyers who come from very different sides of the business. Payton is a feminist who had to work from the bottom up to get to where she is in a cruelly male-dominated world. J.D. was born with a silver spoon in his mouth and the world at his feet. So, of course, they don't like one another.
For eight years they've put up with each other as co-workers for one reason: to make partner at the firm. But now, all bets are off.
Payton and J.D. are forced to collaborate on a significant case. It turns out that they work well together and there's real heat beneath their cool surfaces. But then war is declared: only one of them will be named partner.
The Ex Talk
Shay Goldstein has been a producer at her Seattle public radio station for nearly a decade. It's her dream job, even though the station is struggling and she's constantly at odds with her newest colleague, Dominic Yun.
Dominic is a know-it-all recent journalism grad. The last thing Shay needs is to spend more time with him, but then she accidentally pitches a new show to her boss and it's immediately approved.
On The Ex Talk, two exes give advice to listeners. Shay and Dominic are forced to partner as co-hosts, even though they've never dated—or been able to stand each other.
Soon, The Ex Talk is the most popular show on public radio and listeners are wildly invested in Dom and Shay's fake former romance. The lie is getting more complicated, and so is the relationship between the pair. How long can Dom and Shay maintain this facade, especially as their real emotions get in the way?