Harlequin romance novels are pint-sized bites of happy-ever-after bliss. It's no wonder that the company remains one of the premiere names in the genre. How can you not love a publisher that delivers so many reads across the entire romance spectrum?
Whatever you're into, there's a Harlequin book for that! Here are 15 Harlequin romance novels ready for you to have a taste.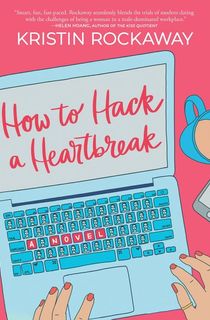 How to Hack a Heartbreak
By day, Mel Strickland is an underemployed help desk tech at a start-up where she helps bro programmers who can't even fix their own laptops. By night, she's trying to find The One through the dating app Fluttr. But after one too many disasters, she's had it and decides to fight back with her own app.
JerkAlert is a way for users to log harassers and abusers in online dating spaces. It goes viral and suddenly Mel is in way over her head. To make matters worse, the one guy at her job who doesn't suck, Alex Hernandez, has no idea she's the brains behind the app. Will he still like her when he discovers the truth?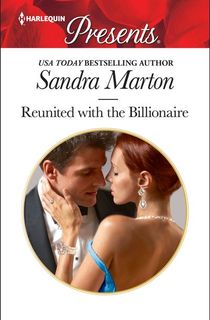 Reunited with the Billionaire
Wendy Monroe left the cozy beauty of Cooper's Corner behind to chase her dreams of becoming a championship skier. Yet an accident on the slopes shattered her dreams and left her with no choice but to start all over. But first, she needs to go home and receive life-changing surgery.
It's here that she reunites with Seth Castleman, the stunning billionaire who broke her heart. He's more handsome than ever. The chemistry never died, but Wendy can't get over their messy past. Seth wants a fresh start, but is Wendy ready to give him it?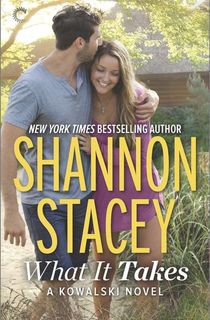 What It Takes
After leaving her decade-long unhappy marriage, Laney Caswell is looking for a change. A new job at the Northern Star Lodge and living in a cozy camper van in Whitford, Maine, seems like the perfect opportunity.
Whitford's local paramedic, Josh Kowalski, has returned to his home town after life in the big city. He's eager to settle down and start a family. Meeting Laney sparks something inside him. She seems perfect, he's drawn to her like no other woman. But she doesn't want another husband. At least not right now.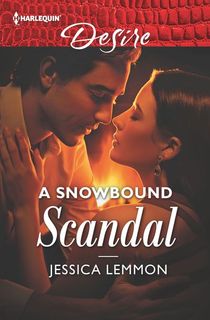 A Snowbound Scandal
Texas politician and oil tycoon Chase Ferguson has lived a lavish life full of drama, but in terms of regrets, he only has one: choosing to leave his former lover, Miriam Andrix, to shield her from his public life and vicious press scrutiny. But even after ten years of moving on, their old love affair has kicked up the media's interest, now that he's running for re-election.
Miriam arrived at Chase's vacation mansion to say hello, not to rehash the past, but then a snowstorm strands them together in his home and now there's not much to do beyond revisit old passions. The bubble of snowbound bliss is thrilling for them both, but the media is waiting outside and a replay of their former heartbreak seems inevitable. Will she and Chase fight for what they truly want this time?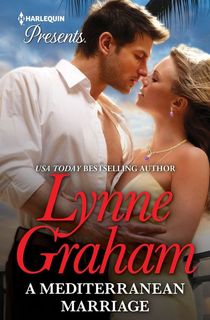 A Mediterranean Marriage
Lily couldn't believe her luck when she met Rauf Kasabian in the exclusive London bar where she worked. Who would have thought that she'd capture the attention of the gorgeous, charming, and ridiculously wealthy Turkish tycoon, the most eligible bachelor on the planet? But when Rauf witnessed Lily leaving a hotel with another man, his fierce jealousy drove him back to Turkey, with a vow never to see her again.
Two years later, Lily reunites with Rauf and finds that the passion is still there. Rauf is suspicious, not yet ready to let his heart be broken, but he cannot ignore the passion Lily ignites in him. He decides that she must become his bride.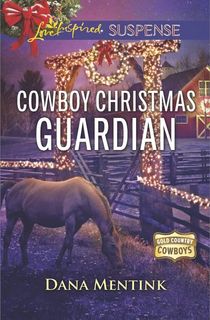 Cowboy Christmas Guardian
Shelby Arroyo has been brought into the wilderness of Gold Country to assess mineral rights in a local mine. It should be a pretty simple job, but now somebody is set on ensuring she never completes her assignment. After rancher Barrett Thorn rescues her from an attack, he feels honor-bound to look out for her.
That is, until he discovers she's from the family that he'll never forgive for his wife's death. Shelby's life remains at risk and Barrett must decide between duty and emotion, especially as his feelings for Shelby begin to grow.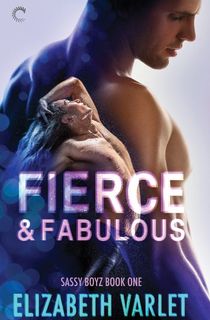 Fierce & Fabulous
Fitch Donovan never thought a lap dance could change his life, but then a stunning stranger danced for him and gave him a kiss he cannot stop thinking about. No matter how hard he tries, he can't shake the desire that rocks him to his core. This is the kind of passion he's wanted all his life, but he never expected it would be with another man.
Ansel Becke just doesn't need drama with straight men right now. But when Fitch turns up begging him for an encore, Ansel can't help but be intrigued. There's something about the burly, macho contractor that's gotten to him, and Fitch is determined to explore this growing heat he feels for the dancer who's awoken his very soul.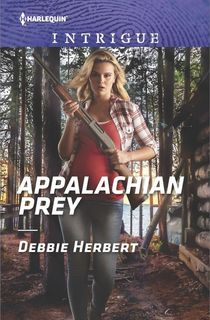 Appalachian Prey
Lilah Tedder is the daughter of the local moonshiner, a position that causes its fair share of problems in the Lavender Mountain region. She's currently pregnant and ready to take on anyone who dares to hurt her or her family.
Returning home after her father's murder, she's immediately dragged into the mystery surrounding his death, which includes a large sum of money found underneath his mattress. Circumstances force her into the arms of deputy Harlan Sampson, her child's secret father and the man who broke her heart. Together, they must uncover the darkest secrets of Lavender Mountain before it costs them their lives.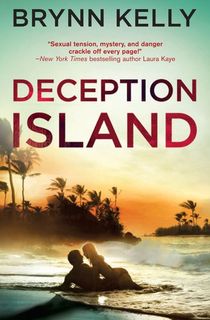 Deception Island
Rafe Angelito, a former soldier with countless scars from his time at war, thought he was done with the demons from his past. But then his son was kidnapped, forcing him into a terrible situation. Blackmailed into abducting an American heiress, the legionnaire soon finds himself trapped in paradise with a beautiful con woman who subverts all of his expectations.
Playing body double for a spoiled socialite was supposed to be Holly Ryan's ticket to freedom, a way out of her life of crime. But when she's snatched off her yacht by a tall, dark and dangerous stranger, she'll do whatever it takes to get out in one piece.
Yet as scorching days melt into sultry nights, Holly is drawn to the mysterious man whose eyes reveal true pain and passion. When they're double-crossed, they'll have to risk trusting each other in ways they never imagined.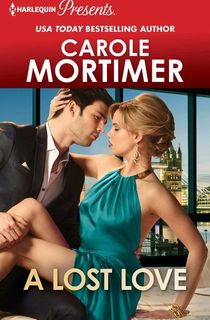 A Lost Love
Once upon a time, Brooke Adamson was the loving wife of Rafe Charlwood. But then a terrible car accident robbed her of everything, with Rafe believing that he'd lost his one true love in the crash. Three years later, Brooke is back, with a new face and a new identity.
She wants to reclaim her son, the boy Rafe had so cruelly taken from her. But things are so complicated now. Rafe has no idea that this mysterious woman who has entered his life is the woman he loved. And this other woman? He seems to outright loathe her...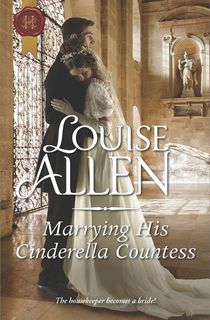 Marrying His Cinderella Countess
Ellie Lytton seems doomed to be a perennial spinster. Everyone thinks she's not suited to marriage, and that plain little Ellie will spend the rest of her life as the dutiful housekeeper to her stepbrother. But then the Earl of Hainford arrives with shocking news—her stepbrother has been killed!
Ellie believes the earl is responsible for her plight and that he is duty bound to escort her on the journey to her new home. But Blake, the high-handed earl who cannot help his growing attraction to the young woman, knows that things aren't so simple. He's fighting an unwanted attraction to his argumentative companion, and soon, he agrees that there's only one way to keep her truly safe: to make Ellie his countess!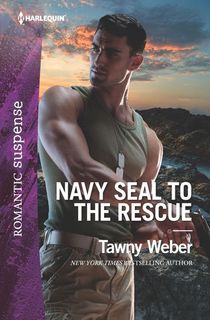 Navy SEAL to the Rescue
When you're in serious trouble and nobody else can help you, you call Aegis Security. The toughest and most fearless men will do anything to protect their clients. Former Navy SEAL Travis "Hawk" Hawkins is part of Aegis. Injured in the line of duty, he retreats to paradise for a break from the world. But his plans are scuppered when he runs smack into a beautiful blonde who just witnessed a murder.
Lila Adrian saw something she wasn't supposed to see and now her own life is on the line as a result. Travis is the only one who can keep her safe but doing so will mean taking on one of the deadliest crime rings on the planet. Can Travis save the day, destroy the bad guys, and keep his heart intact from the alluring woman he's sworn to protect?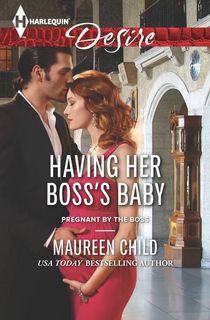 Having Her Boss's Baby
Billionaire game designer Brady Finn has big plans for the future of his business. Those plans do not include Aine Donovan, the stunning manager of the hotel he just purchased. A feisty Irish redhead who doesn't like to obey orders, Aine is determined to stop the arrogant Brady from ruining the traditions of his newest play-thing, the workplace she's poured her all into.
But the chemistry is undeniable, and soon the pair have fallen into bed for a no-strings-attached fling. Then she gets pregnant and Aine runs away from Brady without letting him know the happy news. But Brady won't give up on claiming her—and their child—so easily…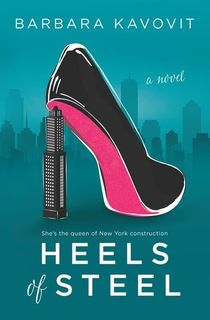 Heels of Steel
Bridget Steele was raised to be a tough one, a woman who wouldn't take any nonsense lying down. She's fought and scraped and managed to create her own company building for the elite of New York City. She's used to being the only woman in the room, the sole female in the old boys' club. She's also all too familiar with being shut out of the game, left on the sidelines by the same guys who think she's too weak and helpless to work alongside them.
But she's not one to give up. With her quick wit and determination, she won't let anyone get in the way of her dream—including the irresistible man who is also her biggest competitor.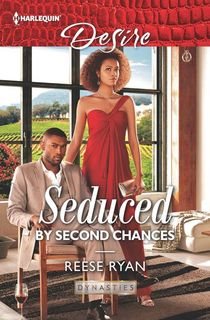 Seduced by Second Chances
Jessie Humphrey made her name as a singer with a heart-breaking song about unrequited love. The man who inspired it was Gideon Johns, the ridiculously handsome real estate billionaire who is also, rather inconveniently, her sister's ex. He's as off-limits as any man could possibly be.
So, when a star-studded event brings Jessie face-to-face with Gideon, she knows that she'll be able to look but not touch. Even if he is totally irresistible and seems to be intrigued by her presence. She could have her wildest fantasies come true but is it worth the heartache and betrayal?