Sometimes, you want to leave a reader wanting. Romance has never been a shy genre. It depicts sexy times, and proudly so. But not every lover of love wants to see the nitty-gritty details. Sometimes, it can be far more satisfying to cut to black.
That's what closed door romances are for: the chemistry is there, the banter, the heat, but some details are left to the characters. If that sounds like your kind of fun, we have eight romance novels for those who like to leave the climax behind closed doors.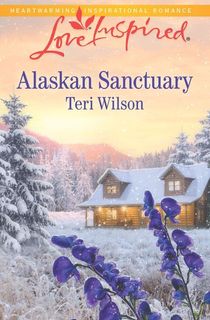 Alaskan Sanctuary
Piper Quinn had a tough childhood that taught her to be more comfortable with animals than humans. That's led her to dedicate her life to the wolves of Alaska, but now, her wolf sanctuary in Aurora is at risk of closing. She needs help to keep it alive, and reporter Ethan Hale is only making things worse.
A former park ranger, Ethan believes that the wolves pose a danger to the community and lets his readers know. Piper is determined to prove him wrong, but he's seen enough tragedy to feel secure in his opinion. Soon their difference of opinion is front-page news, and the pair of them struggle to find common ground. Yet, despite their conflict in views, they soon find refuge in each other. But can it last when they're on such different ground?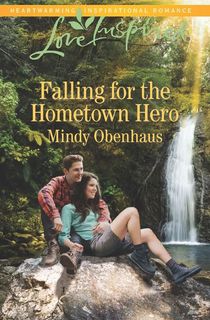 Falling for the Hometown Hero
Kaleb Palmer is a former soldier who has returned home to a hero's welcome, but after barely surviving an IED attack, he doesn't feel especially brave. The injury coupled with survivor's guilt makes him feel like a fraud, and all he wants to do is forget his past. Perhaps setting up a business in Ouray, Colorado, will give him a second chance at life.
Grace McAllen is hired to help him bring Mountain View Jeep Tours to life. She's a bright light, a joyous presence who brings happiness to every room she walks into. But she's only in town until the job is done. With Kaleb finally feeling worthy of love for the first time in years, he wonders what it will take to convince Grace to stay in Ouray—and his life.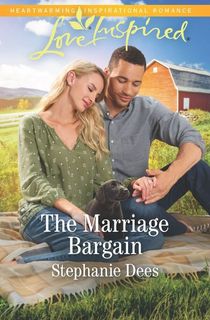 The Marriage Bargain
Jules Sheehan will do anything to keep custody of the two orphaned girls in her care. They're her family and nothing will change that, but the authorities don't seem especially sympathetic toward single women. So, what is there left to do but find a husband?
Cam Quinn is a travel writer who has seen the world but is ready to settle down. He's also the uncle of Jules' adopted daughters. He wants what's best for them, so a marriage of convenience with the tough but tender Jules seems like the best solution. It also provides him with the comforting home life he's always craved. But will either of them be satisfied with a marriage in name only?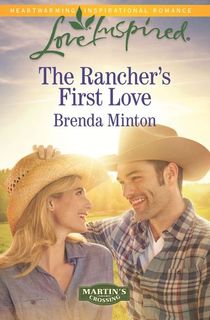 The Rancher's First Love
Samantha Martin is living a quiet but satisfying life in the wilderness of Martin's Crossing. That is, until Remington Jenkins returns to the area. The boy of her teenage fantasies is all grown up.
When they were younger, Rem had hoped to marry Sam but her overprotective brothers got in the way. Now, the full-time rancher, part-time preacher finally has a shot at love with the nurse who he's thought about constantly for years. First, however, Sam has a secret that she must share before they can turn their summer romance into a winter wedding…
The Cheat Sheet
Bree Camden is hopelessly in love with her best friend Nathan Donelson. But so is half the planet thanks to his status as a star quarterback. So, there's no chance of Bree ever confessing her feelings to him, right? At least they're still BFFs.
That is until Bree accidentally spills all to a nosy reporter after a few too many tequila shots. Now, the whole world knows her secret and want her and Nathan to get together. Perhaps a quick fake romance will calm down the tabloid furor and allow Bree and Nathan to get on with their lives.
Now, they're "dating" for the next three weeks until the Super Bowl, but Nathan is acting extremely un-platonic towards her. Will fake dating change their relationship, or will their friendship be ruined forever?
Shipped
Marketing manager Henley Evans is a workaholic who is trying to balance taking night classes for her MBA with her day job at a cruise line. It doesn't leave much time for fun or romance but when she's shortlisted for the promotion of her dreams, all her sacrifices finally seem worth it.
That is until she finds out that Graeme Crawford-Collins, the remote social media manager and the bane of her existence, is also up for the promotion. They've never met but their online squabbles are the top topic of office gossip. Their boss tasks each of them with drafting a proposal on how to boost bookings in the Galápagos—best proposal wins the promotion.
That means they get a free cruise to one of the most beautiful places on earth. But they have to go together. And it turns out that the real life Graeme is nothing like his snarky online image. Really, he's rather gorgeous, and paradise soon proves to be the perfect backdrop for something less-than-professional.
Knit One, Girl Two
Clara Ziegler has one great love and it's yarn. She's a small-batch independent yarn dyer who spends her days thinking up exciting new color combinations. But she's in a bit of a rut right now and eager to find inspiration to reignite her woolly enthusiasm.
When she sees Danielle Solomon's paintings of Florida wildlife by chance at a neighborhood gallery, her mind is overwhelmed with new ideas. The artist herself isn't too bad either. Danielle is outspoken, passionate, and comes with a whole load of baggage. It doesn't take long for Clara to be as inspired by the artist as she is by the paintings.
Love and Loathing
Gigi Blume's retelling of the classic Pride and Prejudice moves the action to the world of modern-day theater, where the wit is as sharp as the swords. Beth Bennet is a chorus girl who is used to being in the background. Her newest job brings her into the world of Will Darcy, a gorgeous Hollywood star who is, of course, also deeply infuriating.
He's only doing this musical as a favor to a friend, and plans to get things over and done with as soon as possible. That means avoiding Beth, who has suddenly taken over his daydreams. The sparks fly, but how much of it is just on-stage chemistry? The world of the theater is very different from reality, but surely love can work in both?