When Twilight was published in 2005, readers couldn't get enough of high schooler Bella Swan and her steamy, star-crossed romance with vampire Edward Cullen. With three more books swiftly following the first, The Twilight Saga rapidly snowballed into a worldwide phenomenon that broke publishing records and even led to a movie deal.
But nothing lasts forever—after four bestselling books and five feature films starring Kristen Stewart and Robert Pattinson, the series sadly came to an end. (Editor's note: Make that five bestselling books—Midnight Sun was finally released in 2020.)
Thankfully, there's a wealth of other vampire novels out there. In addition to the classics of the genre, there are plenty of more recent books that tackle vampire mythology in new and exciting ways. Here are 16 heart-pounding books like Twilight that definitely don't suck (pun intended).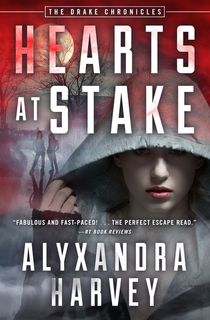 Hearts at Stake
The first book in the Drake Chronicles, Hearts at Stake offers a fresh spin on the vampire myth. Solange Drake is a rarity, the first mortal girl born in hundreds of years to an ancient vampire family. This puts her in a precarious political position, as the reigning vampire queen fears that Solange will dethrone her.
As if that weren't enough to worry about, Solange's looming 16th birthday means she will soon undergo the bloodchange to fulfill her destiny by transforming into a vampire—that is, if she survives it. Alternating between Solange's point of view and that of her best (human) friend Lucy, this suspenseful novel focuses on the competing dynasties and forbidden romances of the undead realm.
RELATED: Romantic Vampire Movies That Will Quench Your Thirst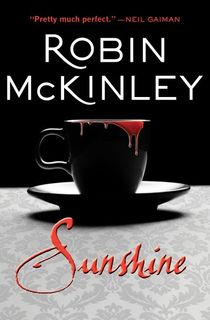 Sunshine
In a post-apocalypse world where the Others roam at night, Rae Seddon (nicknamed Sunshine) thinks she's safe at her family's isolated lake house. But the young baker's life is threatened when she's kidnapped by a gang of vampires and offered as a sacrifice for Constantine. Luckily for her, Constantine is one of the rare vampires who tries to resist his urge for blood.
The two develop an unexpected symbiotic relationship based on Sunshine's rare magical gift and make their escape together. Suspenseful and seductive, this novel has been praised by Neil Gaiman and earned the Mythopoeic Fantasy Award for Adult Literature in 2004.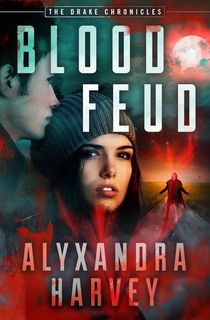 Blood Feud
Set in the same rich universe that Alyxandra Harvey created in Hearts at Stake, this second installment in the Drake Chronicles shifts focus to center on a different cast of characters. On the day she turned into a vampire, Isabeau St. Croix was buried alive, and had the next 200 years to fantasize about her revenge. Now that she's free from her prison beneath the earth, she's ready to confront the evil man who put her there.
Then she meets fellow vampire Logan Drake, a sweet counterpoint to all the bitterness and anger she holds in her heart. But this fierce character won't let romance or political dynasties distract her from her mission. Though this heart-pounding read is delightful as a standalone novel, fans of Hearts at Stake will be pleased that their favorite characters also make an appearance.
RELATED: Alyxandra Harvey Shares Her Favorite Literary Vampires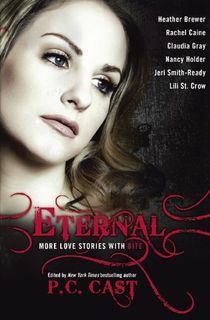 Eternal
If you love creative variations on vampire mythology, look no further. This collection of short stories offers tales about the undead from seven fantasy writers, including New York Times bestselling author Claudia Gray.
From a horrifying trip into the mind of a girl who's been kidnapped by a monster to an undead reimagining of Romeo and Juliet, each story is packed with thrills and dark romance, yet short enough to devour during your lunch break. These "love stories with bite" are deliciously irresistible.
RELATED: Books Like The Selection Series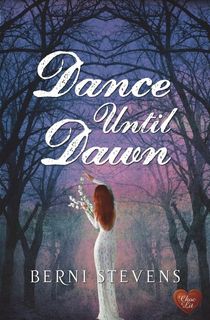 Dance Until Dawn
Professional dancer Ellie is at the prime of her life, and that's just the problem. Will has long admired her from afar, and can't bear the thought of her dying one day. So the 300-year-old vampire transforms her into one of his own. Though he's the most powerful vampire in London, Will finds himself overwhelmed by his newly-turned love.
You see, Ellie has always had a fear of the dark and an aversion to blood, so she's not exactly overjoyed at waking up in a creepy basement with a thirst for blood. Yet she finds herself inexplicably drawn to Will and his 18th century charm. Redefining the May-December romance, this book is hilarious and poignant.
RELATED: Alexandra Ivy Recommends Great Paranormal Romance Series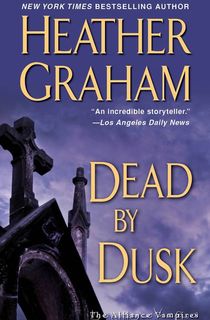 Dead by Dusk
Nursing a broken heart, Stephanie Cahill decides she needs a fresh start and moves from the U.S. to Naples, Italy. Though her new home is beautiful and charming, there's something horrific prowling the streets...something that's viciously murdering young women. The police thinks there's a serial killer on the loose, but the locals know the truth: the vampire that terrorized their village centuries ago is back, having been disturbed by an archaeological dig.
In the race to stop the bloodthirsty creature, Stephanie is forced to cooperate with her ex, Grant. Despite the bad blood between them, there is still a powerful attraction, but Stephanie can't afford to get distracted...or she could be the next victim.
To Walk the Night
If you're on the hunt for a fast-paced vampire novel with more action than romance, you've found it. In a unique take on the genre, this book features Kat Redding, a vampire hunter—and a vampire herself. In a world where vampires and werewolves have taken over, leaving humans fearful of the night, Kat despises the creatures who turned her into one of them.
She's on a mission to take down as many as she can, before she loses the last of her humanity. With a compelling, kick-ass protagonist and excellent worldbuilding, To Walk the Night will leave you wanting more. Luckily, this is only the first installment in a series of five books.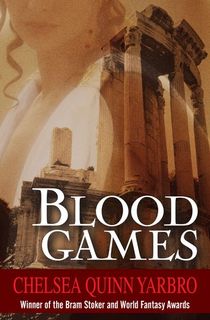 Blood Games
This novel is a reimagining of the life of the Count of St. Germain. The real historical figure was an explorer and aristocrat who frequently claimed to be over 500 years old. Author Chelsea Quinn Yarbro, winner of the Bram Stoker Award, reinvents St. Germain as a vampire born in 2119 BCE and now living in the Roman Empire. (The series follows St. Germain through a variety of historical periods.)
Blood Games allows us to go on a historical journey through the eyes of an immortal. It also depicts a juicy love affair between St. Germain and Atta Olivia Clemens, the wife of a prominent Roman senator.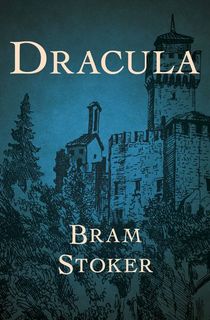 Dracula
Twilight likely wouldn't exist without Bram Stoker's classic novel. Dracula helped conceive the modern vampire, and its iconic character is deeply ingrained in our culture, inspiring countless spin-offs (notably Francis Ford Coppola's award-winning film adaptation).
While you may think you already know the story of the vampiric count, most adaptations are only loosely based on the plot and characters, so this novel is actually surprisingly fresh. Though it was originally published in 1897, the novel remains timeless and is well worth a read.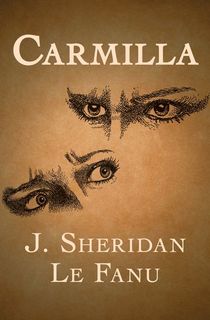 Carmilla
If you're going to dive into the classics, the novella Carmilla is a must-read. Though not as well-known as Dracula, Carmilla actually preceded the Count by 26 years. The title character is a female vampire who lusts after a young woman.
Though portrayals of homoeroticism were frowned upon as a matter of course in the nineteenth century, Carmilla was acceptably able to depart from cultural norms due to its supernatural theme. This steamy Gothic horror established many of the tropes that books like Twilight later relied upon and adapted for the times.
Peeps
Scott Westerfeld managed to create a creative and comprehensive new addition to the vampire myth. In this book, college freshman Cal contracts a strange STD after a one-night stand, which leaves him stronger, faster, and thirsty for human blood. He's then recruited by a secret government organization to hunt down all the people he's infected in turn.
Westerfeld turns the genre on its head with a scientific approach to vampirism that conceives it as a parasite. Interspersed throughout the book are fascinating facts about parasites and diseases that'll make you squirm.
Interview With the Vampire
Long before Twilight was published, Anne Rice was creating her own legacy. This first book in the popular Vampire Chronicles was published in 1976, and was one of the first books to imagine vampires through a relatable and empathetic lens, rather than harbingers of pure evil.
Interview with the Vampire focuses on Louis, a fledgling vampire who is seeking out others of his kind to better understand who or what he has become. There are 13 books in the series, and this first installment was adapted into a star-studded movie of the same name, featuring Tom Cruise, Brad Pitt, and Kirsten Dunst.
Vampire Academy
This New York Times bestseller by Richelle Mead created a new conception of vampires and their political dynamics. Rose is a half-human, half-vampire girl who protects her best friend Lissa with her life. Lissa is a rare mortal vampire with special abilities who must be shielded from the Strigoi, evil vampires who kill for pleasure.
Rose and Lissa are on the run both from the Strigoi and from St. Vladimir's Academy, where they trained their respective abilities before fleeing. With political intrigue, forbidden romance, and supernatural horror, this book is an engrossing read.
Dead Until Dark
This novel inspired True Blood, the Golden Globe and Emmy Award-winning television series. Dead Until Dark is set in a city where vampires have "come out of the coffin" and no longer live in hiding. Similar to the central characters in Twilight, psychic waitress Sookie Stackhouse can read the mind of everyone around her—except for Bill, a handsome vampire whom she falls for fast.
Meanwhile, women are being found murdered, and Sookie's brother is a prime suspect. A murder mystery entwined with paranormal romance, this novel's suspense will keep you glued to its pages.
Insatiable
Meg Cabot, author of The Princess Diaries, brings her characteristic humor to the undead realm. Far from taking itself too seriously, Insatiable is a silly, fun read that pokes fun at the paranormal romance genre.
The central character is Meena, who's sick of hearing about vampires. So imagine her surprise when she finds herself drawn to real-life vampire cutie Lucien Antonescu, and caught in the middle of a struggle between vampires and the people who hunt them down. If you're looking for a more light-hearted vampire story, this is the one for you.
This post is sponsored by Open Road Media. Thank you for supporting our partners, who make it possible for A Love So True to continue publishing the romantic stories you love.
Featured still from "Twilight" via Summit Entertainment.