Ali Hazelwood's romance novel The Love Hypothesis took TikTok by storm and quickly became one of the must-read books of 2021. Having gotten her start writing Reylo fanfiction, Hazelwood built up a dedicated fanbase of her own before making the switch to novels.
She's now a New York Times bestseller and has readers clamoring for her next book! While you wait, we have a few suggestions of books that fans of The Love Hypothesis will devour, whether they're into fake dating stories, STEM heroines, or good old-fashioned banter.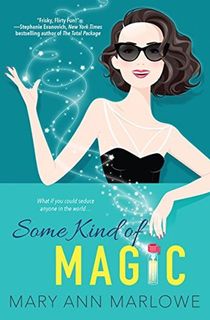 Some Kind of Magic
Eden Sinclair is a biochemist who works for a company that specializes in clinical research on sexual enhancement products (also known to Eden and her colleagues as boner research!). It pays the bills but she keeps her own love life on the shelf. That is until a colleague gives her a vial of what she thinks is perfume.
It turns out that the scent is designed to enhance pheromones, and that leads to a night of incredible passion with Adam Copeland, an international rockstar with millions of women begging for his attention. After discovering the truth, Eden is terrified that Adam's interest in her is purely scent-driven and she can't bear to lose the man she's falling for fast. Dare she ditch the perfume or keep up the facade until it's too late?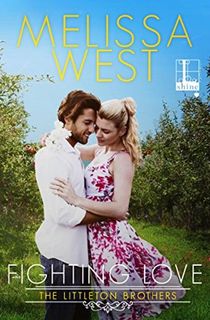 Fighting Love
Zac Littleton is a single dad living in the picturesque town of Crestler's Key where he and his brothers farm the land that's been in their family for generations. His daughter thinks he needs to lighten up and have some fun, but dating's the last thing on his mind.
Enter Sophie Marsh, a newcomer in town who is trying to get her organic produce business off the ground. She's annoyed that Zac's company beats her in sales every week but still needs his help winning over the skeptical locals. A fake romance is surely the only solution to both of their problems.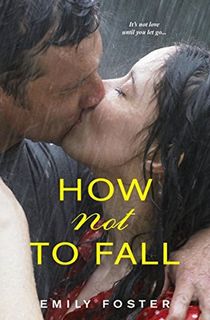 How Not to Fall
Annabelle Coffey is a research assistant prepping her mock dissertation before she applies for medical school. The world of data and the scientific method is easy for her, especially when compared to the messiness of human emotions. She's fallen hard for her advisor, the handsome and ever-so-British Dr. Charles Douglas.
When she propositions him, he turns her down due to the potential ethical issues of a student sleeping with their teacher, but she won't be his student for long. In the break between graduation and going to a new school, the pair of them are free to explore their burning attraction to one another.
The Kiss Quotient
If you fell hard for Olive and Adam in The Love Hypothesis, then prepare for a repeat with Stella and Michael in Helen Hoang's utterly delightful debut romance, The Kiss Quotient. Stella Lane is a mathematician who enjoys the certainty of numbers. Dating is far less predictable, especially for a woman with Asperger's.
So, to prepare herself to enter the madness of the dating pool, she does the only logical thing and hires an escort to teach her how to love (and make love). Michael Phan is gorgeous and caring, seemingly the perfect man for the job. He also can't afford to turn down this job so he gets to work teaching Stella all of the things on her exceedingly detailed lesson plan. Soon, their no-nonsense business arrangement becomes steamy and the lines between professional and personal begin to blur.
Hold Me
While probably best known for her historical novels, Courtney Milan's contemporary Cyclone romances are an underrated delight, taking place to the backdrop of a major tech giant and the people who work within it.
Jay na Thalang is a workaholic genius whose all-consuming passion for science dominates every aspect of his life. He has no time for love, so perhaps it's for the best that, when he first meets the gorgeous Maria Lopez, he inadvertently insults her.
Maria likes her quiet life, one where she runs an increasingly popular blog where she imagines plausible future apocalypses. Anonymity is important to her, but she cannot help but form a friendship with her most dedicated follower. Unbeknownst to either of them, said commenter is Jay, her new enemy.
Related: 14 Scintillating and Satisfying Enemies to Lovers Books
The Lady's Guide to Celestial Mechanics
Maybe you loved the STEM heroine of The Love Hypothesis, but fancy seeing it in a historical context. Olivia Waite's Feminine Pursuits series features smart women pursuing their intellectual interests amid the smothering glance of patriarchy, all with slow burn romances and happy ever afters!
The first novel in the trilogy tells the story of Catherine, the Countess of Moth, a widow seeking someone to translate a ground-breaking French astronomy text. She finds her translator in the form of Lucy Muchelney, a brilliant young woman whose genius has been denied by the old men of the scientific community.
Lucy's brother told her that nobody is going to employ a woman as an astronomer, but she wants to prove the world wrong. What she couldn't have foreseen was her growing attraction to the older woman who is aiding her research. This is a love letter to the overlooked and forgotten women of STEM throughout the centuries.
The Spanish Love Deception
We can't talk about romance smash hits on Booktok without getting into the unexpected success of Elena Armas's breakout novel The Spanish Love Deception. Initially self-published, the novel was quickly snapped up by Simon & Schuster once it went viral worldwide! It's not hard to see why so many readers were charmed by this story of enemies-to-lovers with an enviable Spanish backdrop.
Catalina Martín is desperate not to attend her sister's wedding alone, but as a forever single woman, finding a willing man to be her fake date is easier said than done. Step forward Aaron Blackford: handsome, charming, and utterly aggravating. Catalina would usually choose death over spending time with Aaron but since he's the only offer she has, she's taking it. They just need to survive a few weeks with her meddling family and not kill one another. Perhaps they'll find out that they have far more in common than initially planned.
You Had Me at Hola
After a messy public breakup, soap opera darling Jasmine Lin Rodriguez has become the tabloids' newest target. With her public image and career now on shaky territory, she puts all her hopes on her latest project, a bilingual romantic comedy for the number one streaming service in the country. The only problem is her new co-star.
Telenova hunk Ashton Suárez was just killed off from his biggest role. Worried that his own career is on the ropes, he signs onto a new movie at the last minute with dreams of breaking through to Hollywood. Both he and Jasmine need to prove to audiences that they've got fiery chemistry to spare, but faking that is proving to be a bit tough following a disastrous first meeting. Can they survive the press scrutiny, the industry expectations, and their own feelings?