If you're looking to be swept away by a chaste romance, look no further than Amish romance novels. Featuring innocent heroines, tender heroes and plenty of prayer, the genre is extremely popular with fans of Christian romance novels, and it's easy to see why. The books are modern yet other-worldly, making readers feel as though they've been transported to a simpler way of life in a more wholesome place.
Below are 10 of our favorite Amish romance novels. From bestselling author Beverly Lewis to lesser-known gems, each one of these clean reads is sure to sweep you off your feet.
The Photograph
After the passing of their mother, Eva's brother Menno announces he plans to move his growing family into the farmhouse where they grew up, leaving little room for Eva and their two sisters. Menno believes at least one of his sisters will marry in the next wedding season—but none have found a suitor yet.
When their younger sister Lily disappears during the night, leaving only a note, Eva worries for her safety. But then Jed Stutzman, an Amish buggy maker from Ohio arrives, and though Eva is drawn to him, she's mesmerized by a photo he has—a photo of Lily.
RELATED: 10 Christian Romance Novels That Are Completely Swoon-Worthy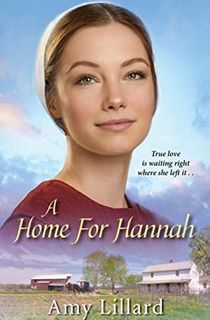 A Home For Hannah
Though fifteen years have passed since Hannah McLeon left her first home and her first love, she's never forgotten either. Now a widow with a teenage son, she returns to Ponotoc, hoping she'll be accepted.
When Aaron finds out Hannah has returned, he's overwhelmed. A widower himself, with three children who miss their mother, it seems like fate has brought Hannah back to him. But will the two be able to move forward together?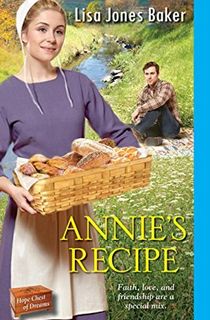 Annie's Recipe
Annie and Levi were best friends, until Levi's father was shunned by the church. Ten years later, Levi is visiting his old home, and he and Annie find that their bond is as strong as ever. The two start thinking of a future together...but Levi is part of the English world, and Annie cannot see herself leaving her Amish home. But still, she knows she must confess her feelings to Levi—and pray that they find a way to be together.
Related: 10 Christian Romance Novels That Are Completely Swoon-Worthy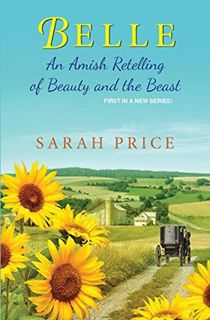 Belle
What happens when you combine an Amish romance novel with a classic fairy tale? You get Belle, Sarah Price's spin on Beauty and the Beast.
Annabelle Beiler has heard tell of Adam Herschberger, who's known as The Beast thanks to his scars and rough demeanor. When a buggy accident wipes out the last of her daed's money, forcing him to sell their farm, Adam buys it. Then he offers Belle a deal—marry him, and her family can keep their home.
To everyone's shock, Belle accepts the deal. She can handle Adam's rundown house and overgrown garden—but breaking through her husband's gruff exterior will take true faith.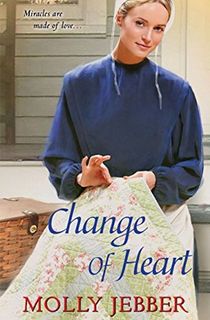 Change of Heart
Though the lack of technology makes most Amish romance novels feel timeless, this historical romance is actually set in the past—in 1899, to be precise.
When midwife Becca is jilted by her fiancé, she leaves home for the Englischer town of Massillon, Ohio. It's there that she begins working with Dr. Matt Carrington, whose gentle ways and passion for healing mirrors her own. Becca thinks she's found the man she was meant to marry—until she learns that Matt's mother wishes him to marry a society woman.
Heartbroken, Becca accepts that perhaps she is meant to be alone. But with true faith, she may get a second chance.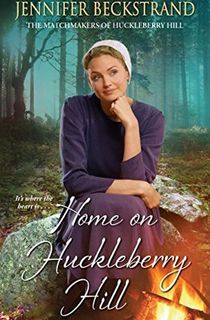 Home on Huckleberry Hill
Mary Anne tries to be content with what Gotte has given her—a steady husband, a fruitful farm, good health. But still, she longs for a child. Yet her husband Jethro seems to care more about fishing than starting a family, and so she moves out, deciding to live in a tent in the woods rather than bother her husband.
Jethro is shocked to learn that his beloved wife has left—little does she know, she is his greatest treasure, and the only thing in his life to have turned out well. Rather than burden Mary Anne with his disappointment, he tried to shelter her by spending time on the river. Now, he must figure out how to get her back.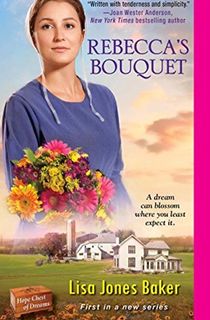 Rebecca's Bouquet
Are you looking to start a new romance novel series? You'll be hard-pressed to find a series more tender than this one.
When Rebecca planned to marry William, she thought the change could only bring joy. But when William's father needs help to save his business, he must travel far out of state to help him. And though her family disapproves, Rebecca decides to go with him and work by his side.
Rebecca loves seeing how strong and resourceful William is—but she is concerned at his growing interest in English ways. Will the experience bring the two closer than they thought possible—or will they find they are not suited for marriage after all?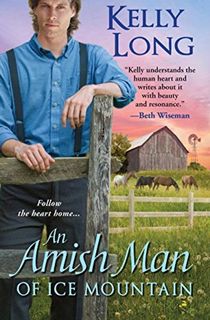 An Amish Man of Ice Mountain
After yielding to temptation, Joseph King left his home in disgrace. But he can't let Priscilla Allen and her four-year-old son live in their car—and so he offers her a home as his wife-in-name only. Priscilla is thankful, and determined to adjust to Amish society. The feisty woman is renewing Joseph's long-buried hope...and giving them a chance to start a new life together.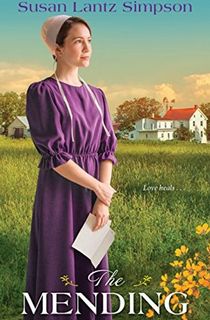 The Mending
Though Malinda feels joy that her gutfrienden Phoebe may soon be married, she worries about her own future. A challenging health issue means Malinda must rest more than most...and surely no man wants a fraa who cannot be depended upon. Little does she know, her brother's friend Timothy believes she is beautiful—and he would give anything to be her protector and husband.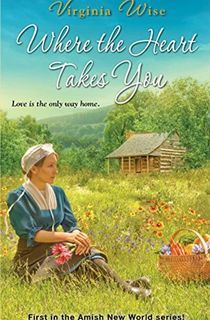 Where the Heart Takes You
The year is 1737, and Greta Scholtz has just arrived in Pennsylvania, having braved a dangerous journey to find religious freedom. With two orphan children she's taken responsibility for, she's prepared to do what she must to survive—except marry Jacob Miller. Though the settlement elders believe it to be a good idea (and she doesn't understand the feelings growing between them), she and Jacob cannot agree on anything.
After having lost his wife and baby, Jacob kept the world at arm's length. He cannot deny that he admires Greta...but if he doesn't act soon, he may lose her, too.
This post is sponsored by Open Road Media. Thank you for supporting our partners, who make it possible for Early Bird Books to continue publishing the book stories you love.