Love stories have always been an excellent form of escape, but alien romance novels will really transport you to another time and place. Fans of shifter romance books may be especially intrigued by these stories of inter-dimensional love and romance between creatures from different worlds.
Related: 9 Stellar Sci-Fi Romance Books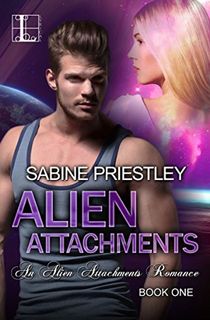 Alien Attachments
Earthling Dani is a natural klutz, but somehow she still manages to win every martial arts match she enters. However, when she catches the attention of bazillionaire Ian Cavacent, her world is really thrown off balance...especially once some Torog aliens take notice of the match.
To make things even more complicated, Ian is a Sandarian, and falling in love with an Earthling will ruin him. But he many not be able to stop himself.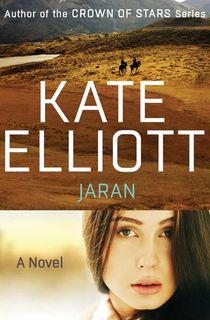 Jaran
Romance readers looking for a good dose of sci-fi will definitely enjoy Jaran. The story follows Tess, a woman with a broken heart who has decided to seek a new life in a new world. While on Rhui, Tess discovers something the Chapalil would rather she had never learned—and she's only saved by the timely arrival of the Jaran, a tribe of nomadic humans. Despite the fact that they've long forgotten the ways of ancient Earth, Tess immediately feels a connection with Ilya, the leader of the Jaran.
But though she and Ilya are growing closer, Tess needs to be careful. Because Ilya's plans may have repercussions that will reverberate across the planet.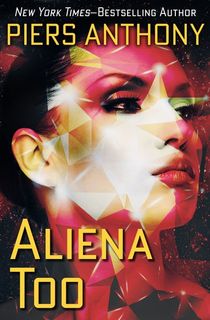 Aliena Too
Lida's beloved husband Quincy is dying from a brain rejection syndrome. He does have one last hope—if he switches brains with one of the aliens who have recently arrived to the galaxy, he can continue living, albeit in a new body. However, this means Quincy will be living as a starfish. And Lida will keep her husband's face and body, but with the mind of an alien. And somehow, Lida will have to teach this star man how to love.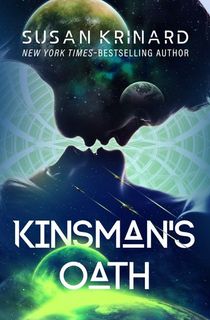 Kinsman's Oath
This futuristic romance follows human telepath Ronan VelKalevi, who was kidnapped by the catlike Shaauri when he was a child. More than 20 years later, he manages to escape and is rescued by spaceship captain Cynara D'Accorso.
Cynara is drawn to Ronan, though she doesn't fully trust him. But as Ronan and Cynara's minds—and bodies—meld in a passionate embrace, it soon becomes clear the claws of the Shaauri have dug deeper into Ronan than either he or Cynara could have ever imagined . . .
Assigned a Mate
Warning: this is not your usual marriage of convenience romance. When Eva Daly is threatened and must seek shelter on another world, she only has one viable option: the Interstellar Bride Program. After she's assigned a mate on the desert planet Trion, Eva finds out she must get used to a whole new way on life in a world where women submit to their husbands. And though Eva has her qualms with the way this world works, she has to admit that she's never been more turned on than when her new husband Tark takes control.
Just when Eva begins to see Tark as more than a dominant yet sexy brute, events back on Earth threaten to separate them for good. Can Eva figure out ho to stay with Tark forever, or will she be left with nothing but memories?
Ice Planet Barbarians
The first in a very long series of alien romance books, not to mention a few spin-off series, Ice Planet Barbarians begins with a woman who's been abducted by aliens and abandoned on an ice planet. She should probably be more concerned, but the big, blue, horned native inhabitant is the only native she's met...and he really, really likes her.