Who doesn't love curling up with a good old historical romance novel on a cold winter night? We can't help but return to some of our favorites and think of our most beloved quotes from them; the moments that sum up everything we love abut love.
Below are eight historical romance novels with gorgeous writing—and we've included a quote from each one to prove it!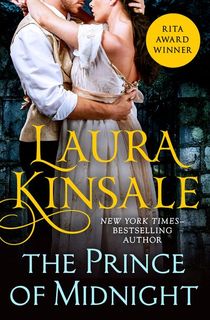 The Prince of Midnight
"It's been six weeks," he murmured. "Six weeks I've wanted you. I know how you move, and how the sunlight makes a shadow on the curve of your cheek, and the shape of your ear." He chucked harshly then turned his head on the pillow to look at her. "I'm dying," he said. He dropped his fist against his chest. "Right here, you're killing me."
In the late 18th century, intent on avenging her family's death at the hands of a cult leader, Lady Leigh Strachan dresses as a boy and seeks out the reclusive S.T. Maitland, nobleman and highwayman, who was once known as the Prince of Midnight.
She needs the help of this legendary rogue, but nowadays, he's living as a recluse in a crumbling French castle with nobody but a wolf for company. He's injured, traumatized, and in no mood to entertain this strange young man. When he relents and joins their quest, their bond grows well beyond the bounds of revenge.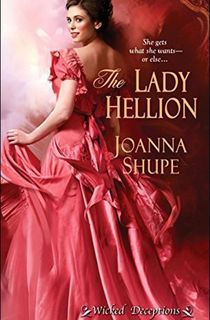 The Lady Hellion
"What I feel for you... it can be neither quantified nor defined. It is so profound, so revolutionary, that no methods to date are equipped to even measure it. A new word should be imagined just to express the depth and scope of it, because 'love' does not even come close."
Lady Sophia Barnes is desperate to fight for the rights of the poor across London, including the employees at Madame Hartley's brothel. She's not concerned about the criminals who will cross her path, for Sophie has mastered the art of deception, thanks to her uncanny disguise as a man.
Still, she needs some male guidance and the only man she trusts to help her is Damien Beecham, Viscount Quint. Unfortunately, he's also the man who broke her heart many years ago. Damien never stopped loving Lady Sophia and can't not help her, but he knows that trouble is on the way. Will it be worth it just to get close to her once more?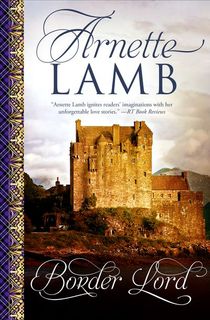 Border Lord
"With his mouth still tightly fixed to hers, their breaths mingling, he dragged her hand from around his neck and placed her palm just below her navel. Then he covered it with his own."
Lady Miriam MacDonald, brilliant diplomat from Queen Anne's court, has come to the wild hills of Scotland to seek peace between the Scots and the English. Her presence immediately attracts the attention of two very different men: the kindly but awkward laird of Kildalton Castle and mysterious Border Lord, a masked criminal clad in tartan who strikes in the dark of midnight and seduces Miriam.
As she works to establish harmony in the realm, Miriam must choose to fight her desires or succumb to them.
The Duchess War
"It wasn't just her hand in his, their bodies side by side on the divan. It was a sense that they were facing not just this trial together, but a life. It wouldn't be easy. It wouldn't even always be fun. But even at the worst times, it would be better for her by his side."
Miss Minerva Lane is a quiet, bespectacled wallflower, and she wants to keep it that way, having had terrible experiences in the past with being the unwanted center of attention. So when a handsome duke comes to town, the last thing she wants is to become his obsession.
Robert Blaisdell, the Duke of Clermont, sees past her shy demeanor and he's intrigued by what's hidden underneath. She's got secrets and he's keen to lay them—and her—bare.
Nine Rules to Break When Romancing a Rake
"But she had dreamed of being his for too long. He had quite ruined her for a marriage of convenience. She wanted everything from him: his mind, his body, his name and, most of all, his heart."
Ladies aren't supposed to fire pistols, gamble at gentlemen's clubs, fence, or have any fun. Lady Calpurnia Hartwell has always followed the rules, but now she feels like she has a lot of catching up to do. So, she's written a list of rules to break so she can live the life she's always secretly wanted.
For this venture, she'll need a guide. Someone like Gabriel St. John, the Marquess of Ralston, a rake with a reputation as wicked as his appearance is dazzling. If she's not careful, she'll break the most important rule of all and fall in love!
Romancing the Duke
"These kisses... they were confessions. Tastes of everything she had stored inside her. Everything she could give a man if he was brave enough to accept. Kiss by kiss, she was baring herself to the soul."
As the daughter of a famed author, Isolde Ophelia Goodnight grew up on tales of brave knights and fair maidens, playing a far greater role in their creation than anyone else knows about. Nowadays, her life is less than charming, having been left destitute following the death of her father.
She knows how romance stories unfold but never expected to be part of a real-life one that included a handsome scoundrel with his own castle and countless shenanigans (as well as a few kisses.) Ransom, the scarred hermit of a duke who resides in the crumbling building that is now apparently Izzy's new home isn't happy to be sharing the place. Both are in sore need of someone to trust.
The Soldier's Scoundrel
"He took hold of Jack's collar and bent down for a kiss. With each stroke of his tongue he thought, This is ours. It wasn't something he was doing to Jack, or Jack was doing to him. Neither of them owned it. It was theirs. This was what he had wanted; as much as the physical pleasure he wanted the sense of shared desire, mutual longing."
Jack Turner grew up in the darkness of London's slums, born into a life of crime and willing to do anything to keep his belly full and his siblings safe. He'll scheme his way to the top if it kills him, but he meets his match in Oliver Rivington, a proper gentleman who prefers the safety of society life over the thrills that Jack offers. Yet the desire between them cannot be quenched.
Related: 10 Queer Regency Romances, Because History Wasn't Hetero
Mine Till Midnight
"His playful mouth traced the wing of her brow. "I find you thoroughly, deeply interesting. I want to open you like a book and read every page." A smile curved the corners of his lips as he added huskily, "Footnotes included."
When an unexpected inheritance elevates her family to the ranks of the aristocracy, Amelia Hathaway must become the new parent to her rambunctious siblings all while looking for her own eligible match.
She needs a sensible husband, not a handsome cad with an "unsuitable" past like Cam Rohan. He's uninterested in adhering to society's demands but he can't resist Amelia's cries of help, even if she insists they must only remain friends.