We love that love is for life, not just for Valentine's Day, but we can't help but get swept up in the charm of the day. Valentine's Day brings roses, chocolates, candles, and time alone with the person who means the most to you in the entire world. It's also yet another perfect opportunity to crack open a romance novel! We've got eight romances set on Valentine's Day for you to indulge in this February 14th.
Perhaps your love will gift you exactly what you want this season! You can never have too many romance novels, after all.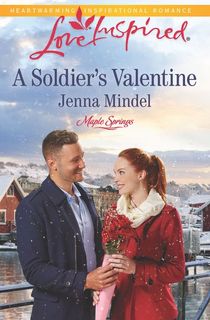 A Soldier's Valentine
Retired army captain Zach Zelinsky has started a new life in a small town where he plans to make a career out of selling his artwork. He craves peace and quiet after the trauma of war. But the storefront he buys for his business comes with a tenant, a tea shop owner named Ginger Carleton.
She's sunny, sweet, and eager to break down Zach's stoic walls. As she organizes a Valentine's Day window-decorating contest for the residents of Maple Springs, Michigan, Zach wonders if this could be a chance for him to finally find love and solace.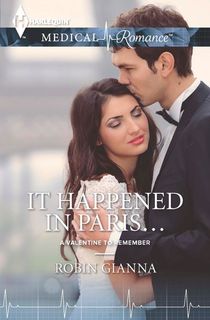 It Happened in Paris . . .
Avery Girard has sworn off men, but she still loves the magic of Valentine's Day, and where better to celebrate it than the city of love, Paris? Luckily for her, she ends up spending the day with the utterly irresistible Dr. Jack Dunbar.
A Valentine's fling seems like the perfect way to end her vacation, but then she discovers that Jack is actually the cardiologist she is meant to be assessing! She struggles to maintain her professional cool, especially as Jack seems eager to continue their one night of love for the rest of their lives.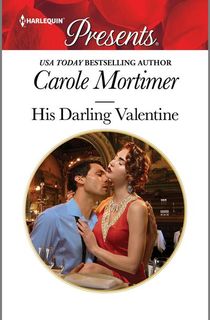 His Darling Valentine
It's Valentine's Day, but Tazzy Darling has no interest in the occasion. That changes when a secret admirer starts bombarding her with gifts. Most people would be thrilled by this development, but not Tazzy. She has no idea who could possible be this dedicated to getting her attention this Valentine's Day. But she knows it won't be the one guy who she craves this season: her boss, the appropriately named Ross Valentine.
Right?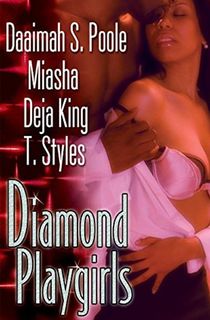 Diamond Playgirls
Four beautiful, professional women, living on separate floors of a Harlem brownstone are ready to discover what bonds them beyond their address. This quartet of stories features Valentine's passions and unexpected romance.
Dior is in need of a man and thinks she may have found the perfect guy online. Party promoter Tamara wants to break her family tradition and marry the perfect person without it ending in divorce. Chloe has big goals for her career but then her boyfriend gives her an ultimatum: her ambition or her heart? Mona-Lisa has avoided relationships her entire life, but when a tragedy opens her eyes to the possibility of true love, she wonders if it's time to find someone.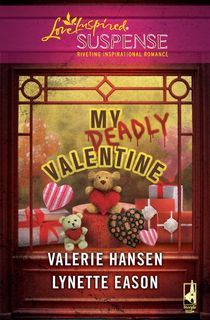 My Deadly Valentine
If you want a touch of suspense with your romance this Valentine's Day, check out the short story duology My Deadly Valentine. In "Dangerous Admirer" by Valerie Hansen, Rachel must deal with a terrifying stalker. It's Deputy Jase Morgan's job to keep her safe, and with Valentine's Day around the corner, he wonders if he can keep his heart safe while ensuring Rachel survives an increasingly deadly threat.
In "Dark Obsession" by Lynette Eason, Holly is forces to deal with an unknown threat right before Valentine's Day. Someone's leaving weird calls, graffitiing her shop, and leaving her scared. Her high-school sweetheart, Detective Eli Brody, comes to the rescue. Can he figure out who's got Holly in their sights as the pair grow ever closer?
Kiss Me Like You Mean It
When a huge investor says his company is interested in funding Clay's latest project, he couldn't be happier. But then he realizes the investor not only believes Clay is gay but wants him to bring his boyfriend along on a Valentine's Day ski weekend to pitch the project to the rest of the board. He needs a fake partner to help him secure the deal of his life.
Step forward Trevor, the best friend of the owner of Valentine's Inc., the ultimate match-making service. It's not a terrible idea to pretend to be a straight guy's partner for a weekend and get a free ski trip out of it. But when the lines begin to blur, Clay wonders if he can keep it strictly professional with Trevor.
Leave Me Breathless
It's Valentine's Day, but Macy Rodgers isn't in the mood for love and hasn't had any luck at romance in a long time. Her friends are eager to play matchmaker, but unbeknownst to them, their perfect match for Macy is the man with whom she shared a passionate one-night stand in the backseat of a '69 GTO several months ago.
Seth "Ghost" Warren has just returned to town and has enough on his plate between his job, his band, and his family without Macy getting involved. She's a cowgirl, he's a heavy-metal rocker. They shouldn't work, but the chemistry is undeniable.
The Cowboy's Valentine
Lacey Duggan has returned home to the Crooked Valley ranch to figure out what she wants to do with her one-third ownership of the place. The last thing she needs is the ranch's manager, Quinn Solomon, getting in her business. He's not exactly wild about this gorgeous woman stumbling into his life either, but his daughter Amber is instantly enraptured by Lacey.
Now, Amber has ideas about setting her dad up with their new guest, an accountant who knows nothing about how to run a ranch. He daren't risk love after the loss of his wife, but his daughter is determined to see him give his heart away this Valentine's Day.