You can always rely on a historical romance novel to fuel your fantasies. Whether you prefer the buttoned-up regency era or the wilds of the American West, the genre is bursting full of stories, passions, and happy-ever-afters waiting for your consumption. We've got eight historical novels full of spice for you to enjoy!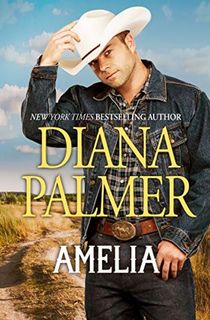 Amelia
Amelia Howard is a country girl, through and through. She loves nothing more than riding through the beautiful and oft-desolate landscape of the West Texas desert. But a serpent has entered her paradise in the form of King Culhane. A towering sunburned cowboy with silver eyes that miss nothing, he's a man she's come to despise, even though she adored him in her younger days.
As her father pushes her to secure a marriage proposal from King's mild-mannered brother so that their families can unite, Amelia must take on the role of an obedient wife-in-waiting. King has no interest in this Amelia, but when she reveals the true force of her feelings, he cannot deny his passion for the woman who sees him as her enemy. Is duty compatible with love?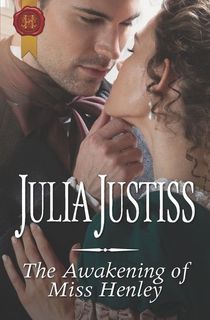 The Awakening of Miss Henley
Miss Emma Henley knows she's neither pretty nor rich enough to land a husband. After five seasons, she's still a singleton and she's dangerously close to a lifetime of spinsterhood. So, she throws herself into good causes, happy to ignore the marriage market for a change. But then she meets Lord Theo and strikes up a flirtation with this gorgeous rake.
He's as determined to stay unwed as Emma, so what's wrong with a little teasing? Anyway, if they're both doomed to life without marriage, then why not have some fun together, in and out of the bedroom? Love surely won't complicate matters.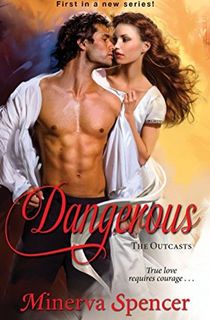 Dangerous
Lady Euphemia Marlington hasn't been free in 17 years, not since she was captured by Corsairs and sold into a harem. Now, she's back in London and ready to make her society debut at the ripe old age of 32. The public are insatiable, desperate to know about all of her scandals, while her father cannot get over his shame. So, he gives Mia an ultimatum: marry a man of his choosing or live out her life in seclusion.
She expects some sort of decrepit lord. What she gets is Adam de Courtney, a peer with a reputation as messy as hers. Adam's first two wives died under mysterious circumstances. Now there isn't a peer in England willing to let his daughter marry The Murderous Marquess. Except for Mia's father. The two outcasts meet and find common ground in their scandals. Maybe they can be happy together, as long as the secrets from their pasts don't come back to haunt them.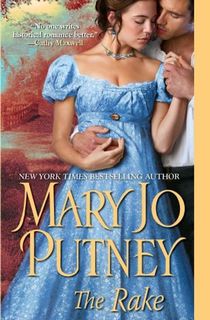 The Rake
Reginald Davenport has lived a reckless life, to the point where he's known among society as "the despair of the Davenports." He's waited his whole life for his awful uncle to die and leave him the earldom, but then the rightful heir turns up to claim the title and property first. He offers Reggie a second chance by allowing him to manage Strickland, the estate where he was born and the site of his happiest—and most tragic—memories.
Alys Weston has worked hard to build a life for herself with a foster family and job as a steward at Strickland. She wants nothing more than to assist others in need of a helping hand, even if it means letting the elderly earl who owns the estate believe that she's a man. Then the new owner appears and threatens to upend everything. How can two determined and deeply passionate people fight for what they want when love gets in the way?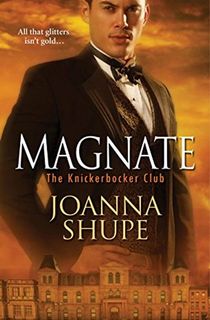 Magnate
New York City's Gilded Age is a new era of wealth, power, and privilege. Nobody knows this more than Emmett Cavanaugh. Born in the slums of Five Points, he climbed his way from the absolute bottom rungs of society to become the magnate of a booming steel empire. Now, he holds court in an opulent Fifth Avenue mansion. But he has no time for the vapid elites, especially after his attention is drawn to a beautiful and rebellious woman.
Elizabeth Sloane is an ambitious socialite who can play the Stock Exchange as deftly as New York's most accomplished brokers. Sadly, she needs a man to help her put her skills to good use. Emmett reluctantly agrees to help, but soon the lines between business and pleasure begin to blur.
The Earl I Ruined
Lady Constance Stonewell is a rebel who loves to stir up trouble under her pseudonym, where she spreads gossip among society elites. Her latest rumor, however, may have gone too far. She shared a claim that the ever-so-boring Earl of Apthorp had some kinky secrets in his closet. She didn't expect them to be true, and now she wants to fix his reputation by offering her hand in marriage. A whirlwind fake engagement will help him back on the path to boring respectability.
Julian Haywood, the Earl of Apthorp, is devastated to discover that Constance, the woman he's loved from afar for years, is the one who shattered his life. He accepts her offer of a fake engagement but can't forgive her for what she's done. Yet soon she learns that the Earl isn't as dull as she thought he was. His ways in wickedness have awoken something in her, something she might not want to give up once their fake romance ends.
The Rogue of Fifth Avenue
Frank Tripp is a man known for fixing things. He serves the wealthy power brokers of New York society, ensuring that his legal services keep their secrets hidden and fortunes intact. Through his work, Frank hopes to gain the respectability and security his own upbringing lacked. But now he has to take on a very unique case: Mamie Greene.
The beautiful and reckless daughter of an important client, Mamie loves to rebel against her privileged life by becoming a Fifth Avenue Robin Hood. Her father keeps trying to stop her, and now he's sent Frank to keep her in line. He's persistent but she's stubborn. And as the sparks fly between them, perhaps the roguish lawyer will see her ways.
Agnes Moor's Wild Knight
Agnes Moor knows that she occupies a unique and oft-precarious position in the court of King James IV of Scotland. As one of the "exotics" in his employ, she is both a topic of fascination and scorn.
The King is hosting a tournament and has made a kiss from Agnes the grand prize for the winner. A mysterious knight plows through his opponents to claim it. But it isn't chance. A wild knight from her past has come to claim a kiss, and he wants so much more from Agnes.