Doesn't everyone want to meet their soulmate? It's one of the driving forces behind the romance genre, and it can take a variety of forms.
Maybe you want a contemporary story about finding the person of your dreams, or perhaps you're into paranormal tales where you are magically bound to a stranger who turns out to be the love of your life. Whatever the case, we've got eight novels about soulmates in love for you to enjoy.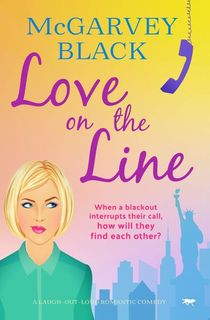 Love on the Line
After another unsuccessful relationship and wanting to find "the one," Callie Swan is determined to meet the man of her dreams before she turns 30. Working as a phone marketer in New York City while writing her novel, she decides to create a guide for finding your soulmate.
On Valentine's Day, while conducting an opinion poll, the call connects her to Patrick Walsh. When their ten-minute call turns into a three-hour discussion, both Callie and Patrick wonder if the other is their soulmate. But before they can exchange names and make plans to meet, the call cuts out as a massive power outage blacks out Manhattan. It's a disaster, but Callie isn't about to give up on her potential Mr. Right so soon.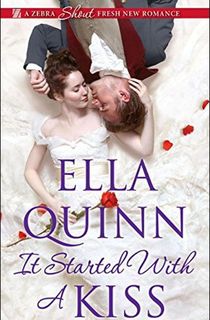 It Started with a Kiss
Lady Louisa Vivers is the current star of the season. The spirited younger sister of the Earl of Worthington, Louisa is the most eligible young lady in every ballroom she enters. Yet she longs for someone who will love her for who she is, not her connections; a man who will take her on adventures and be as passionate as her dreams. Could it be Gideon, the Duke of Rothwell?
The moment their eyes connect, there's a powerful attraction between them. They seem like soulmates, but Gideon feels that he's too broke to marry and provide Louisa with the comfort she deserves. There's a Rothwell scandal in the shadows too, and his pride won't let him put Louisa at risk of humiliation. True love has to be put to the side, but it never really stays put.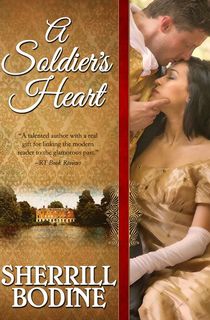 A Soldier's Heart
When the handsome Lord Matthew Blackwood approached her, Serena Fitzwater immediately knew they were meant to be together. A legendary solider who fought at the Battle of Waterloo, Matthew is a brave figure who would be the fairy-tale prince of any woman's dreams.
Serena was ready for a fairy tale marriage, but war called Matthew back to the frontlines, and when he returned, he was a different man. Wounded in action, this man is a stranger. But Serena too has changed, and the pair must again find the love that once came to them so easily.
A Hunger Like No Other
Kresley Cole has been writing her Immortals After Dark series for over 16 years now, making it one of the century's most popular paranormal romance sagas. For lovers of vampires and intense love bonds, this is the series for you! A Hunger Like No Other, published in 2006, kicked things off with the passion between a fierce werewolf and a bewitching vampire who become unlikely soulmates.
Lachlain MacRieve, leader of the Lykae Clan, is enraged to find the predestined mate he's waited millennia for is a vampire. He's spent years battling the invading vampire hordes and knows that there will only be trouble in his way if he chooses to love her. Emmaline Troy is a half Valkyrie/half vampire looking for the truth of her ancestry when Lachlain claims her as his mate and forces her back to his ancestral Scottish castle. Their love is predestined but that won't stop ancient evilas from trying to bring their worlds down.
Angels' Blood
One of the undisputed queens of urban fantasy and paranormal romance, Nalini Singh's long-running Guild Hunter series is a must-read for fans of the genre. Vampire hunter Elena Deveraux is the best at her job, a ruthless killer in a world where angels rule and the bloodsucking undead prowl the lands. Her new job, however, is deadly even by her standards.
Hired by the dangerously beautiful Archangel Raphael, a being so lethal that no mortal wants his attention, she knows she must succeed or risk a fate worse than death. The problem: she's not hunting a vampire—she's looking for an archangel who's gone bad.
Lord of the Fading Lands
Once, driven wild with grief over the murder of his beloved, the majestic Fey King Rain Tairen Soul had laid waste to the world before vanishing into the Fading Lands. It's been a thousand years since that tragedy and now a new threat has forced him back into the world. And a new love who is very familiar.
Ellysetta, a woodcarver's daughter, calls to Rain in a way no other ever had. Her soul sings to his. He must claim his truemate to embrace the destiny woven for them both before an ancient evil takes over all that is good.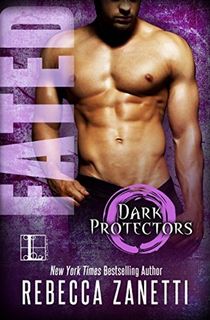 Fated
Cara Paulsen is used to having to fight for what she wants. As a scientist and single mother, she's dealt with the bullies, the naysayers, and the skeptics who stand in her way. She'll do whatever it takes to protect her daughter Janie. But she can't say she expected that to take the form of a shotgun wedding to a handsome stranger with an attitude problem.
The mysterious Talen says that he's there to protect Cara and Janie. Oh, and that he's also a three-hundred-year-old vampire who's destined to be with her. Cara is obviously unsure but the way he touches her, Cara might actually believe he's had that long to practice.
River's Run
River Knight was looking forward to a peaceful vacation in the mountains with her two best friends, Jo and Star. The last thing she expected was to for her BFFs be abducted by literal aliens! Sneaking about the spaceship in an attempt to rescue them she finds herself on an unplanned vacation to the stars.
River makes a deal with the leader of another alien race who had also been captured—she'll release them if they promise to return the three girls to their home. Torak Ja Kel Coradon, Leader of the House of Kassis and next ruler of the Kassis Galaxy, has other plans when he sees this stunning human woman. He plans on claiming her for himself. The three women are believed to be the Prophesized warriors sent to join forces to bring peace to the House of Kassis, and River will be his mate.