This Father's Day—and beyond—celebrate with our favorite single dad romance books. These stories are sweet and emotional, often featuring a wounded widower or devastated divorcé scared to love again. Each of these books has a powerful, sincere emotional center, but that doesn't mean they lack heat. Settle in and get ready to fall for these foxy fathers.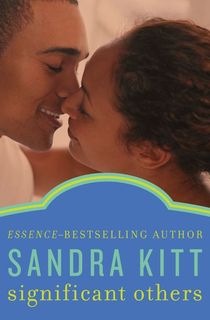 Significant Others
As a very light-skinned African-American woman, school counselor Patricia is empathetic to students who feel stranded between two worlds and identities. When she witnesses a biracial high school student being bullied, Patricia seeks out his father. An influential New York businessman, Morgan Baxter is usually comfortable under pressure — but the pressures of the boardroom didn't prepare him for the pressures of single fatherhood. When he meets the school counselor, he's drawn to Patricia's conviction and compassion. Patricia and Morgan explore a relationship, but neither anticipates how intense their feelings will become.
RELATED: 16 Single Mom Romance Books to Sweep You Off Your Feet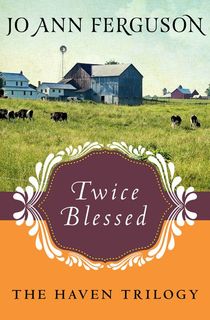 Twice Blessed
The first title in an emotional series by Jo Ann Ferguson, Twice Blessed is set in 1870s-era Indiana. The small town of Haven is a peaceful place to escape troubles. At least, that's how Emma Delancy views her adopted home. She's been hiding in Haven for nearly a decade, concealing that she's a wanted felon facing the death penalty. But Emma's cover is nearly blown when she protects an orphan boy and meets handsome newcomer Noah. Despite their mutual reservations, Emma and Noah can't deny their feelings for each other. But when Noah's dark past resurfaces, the couple's secrets come out, threatening their new romance — and their lives.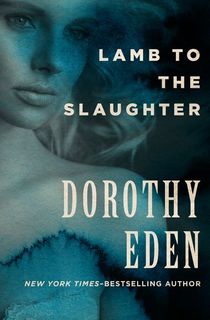 Lamb to the Slaughter
This sexy thriller by Dorothy Eden features a truly mysterious single father. When Alice arrives in the midst of a downpour to visit her friend Camilla, she's concerned to find her longtime friend isn't home. Instead, Alice encounters a mysterious stranger in Camilla's house. Alice never fully sees the intruder's face, but she expects they're to blame for her friend's disappearance. Now, Alice must rely on her ex — who left Alice for Carmilla — to help find the missing woman. As Alice searches for the truth, she also becomes increasingly attracted to Dundas Hill, a mysterious stranger with whom Camilla recently became close.
RELATED: 10 Romances by Author Heather Graham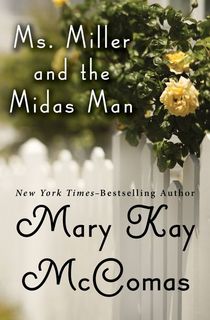 Ms. Miller and the Midas Man
Augusta Miller was once an accomplished violinist in the New York Philharmonic, but the career she worked so hard for ends in an instant during a traumatic accident. No longer able to perform, Augusta retreats to a small town and teaches music in the elementary school. There, she meets single dad and high school principal Scott. The two share an undeniable, instant connection. But is Augusta done grieving her old life?
RELATED: 12 Second-Chance Romance Books That Will Make You Believe in Love
To Sir Philip, With Love
The fifth book in the beloved Bridgerton series (soon to be a Netflix show from Shondha Rhimes!), To Sir Philip, With Love follows a second-chance romance between two strangers — widow Eloise Bridgerton and Sir Philip. After a brief correspondence, Philip proposes to Eloise, the widow of his deceased distant cousin. Against her best instincts, Eloise takes a chance and accepts his proposal. When they meet, Eloise is surprised by how attractive her new fiancé is — and by the fact that he has two children he failed to mention.
RELATED: The Best Historical Romance Novels That Will Steal Your Heart
The Duke's Guide to Correct Behavior
Miss Lily Russell is prepared for the flirtations of her new boss, the notorious Duke of Rutherford. After all, the Duke's reputation precedes him. The wealthy single father is renowned for his salacious lifestyle, but as the household's latest governess, Lily is determined to avoid any temptation out of respect for her new pupil.
The Duke of Rutherford's life recently has been full of surprises. He was shocked when an unknown son arrived on his doorstep, and even more shocked to then find himself sincerely falling for his bastard son's governess. The duke will do what it takes to win Lily's heart — and so asks his son's tutor to tutor him instead in the ways of gentlemanliness.
RELATED: 10 Books Like Outlander That'll Make You Want a Scot of Your Own
To Tempt an Irish Rogue
The fourth book in the Hamilton Sisters series is an Irish romance book that follows Paulette, a bookstore owner determined expand her small business. Paulette doesn't want a man to get in the way of her independent future. Then she meets mysterious Irish widower Declan Reeves. A single father with a secret past, Declan has trouble written all over his face.
Paulette's family warns her not to be tempted by the handsome newcomer. But Declan will do whatever it takes — including face his demons back in Ireland—to prove to Paulette and her family that he's deserving of her love.
RELATED: Ella Quinn Shares Her Seven Favorite Bad Boys from Historical Romance
This post is sponsored by Open Road Media. Thank you for supporting our partners, who make it possible for A Love So True to continue publishing the swoon-worthy stories you love.